For most of the session, the price action in equity markets on Thursday looked much like the day before. Markets in Europe and the US opened positively, buoyed by the BoA's (NYSE:BAC) TARP repayment and a better than expected US initial jobless claims report. But those gains were erased after a disappointing non-manufacturing ISM which, like its manufacturing counterpart, took a backward step. Equities then melted into the NY close following negative comments from Fed Governor Bullard, who said that high unemployment may not preclude the FOMC from tightening rates, leaving the S&P500 down 0.8%.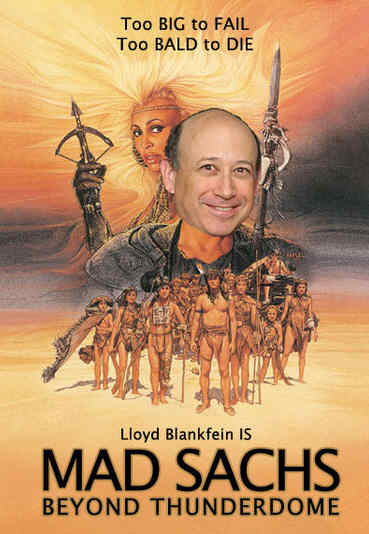 Financial institutions led the retreat in the S&P 500 as Bank of America Corp. prepared to sell more than $18 billion in equity to repay government bailout funds. While American Express (NYSE:AXP) lost 5.3%, retailers Abercrombie and Fitch (NYSE:ANF) and Macy's (NYSE:M) were also weak after reporting a drop in business last month as discounts failed to persuade shoppers to increase their spending on holiday presents.
US Non farm Payrolls (due at 13.30, consensus -125k) will set the tone for the afternoon's trading, but as ever, look behind the knee jerk headline number and watch the unemployment rate and back revisions to previous months. Nobody is really willing to roll the dice ahead of the payroll number.
Today's Market Moving Stroies
Much of the focus overnight was on the Fed and ECB. In the US, Fed Chairman Bernanke told the Senate Banking Committee that, "the two issues we need to watch more closely are the return – the healing – of the credit system, especially for smaller borrowers, and the labor market." In fact, there was plenty of emphasis on the labor market, with Bernanke noting that, "there are very severe long-lasting costs associated with unemployment rates at the level we are seeing and with the duration of unemployment we are seeing. This really is the biggest challenge, the biggest problem we face right now". Whilst not ruling out the use of monetary policy if necessary, Bernanke remained disinclined to direct policy towards stabilising asset markets. And in response to criticism that US monetary policy might be causing asset bubbles elsewhere, the Chairman made clear that US monetary policy is intended to address both financial and economic issues in the US.
In Europe, the ECB unveiled a slightly brisker-than-expected timeline for the normalization of liquidity provision (indexation of the last 12 month LTRO, only one more 6-month operation on March 31, 2010) but balanced this with clear guidance that it was not about to begin raising its policy rate (ECB President Trichet noted that the Bank was not signalling a "hardening" stance). Indeed, if anything, Trichet's insistence on uncertainties and volatility on the "bumpy road" to recovery, together with the very cautious forecasts for 2010-2011 released today, suggest that the ECB continues to consider it has ample time to normalise its monetary stance. The upward revision in the mid-point for GDP growth in the staff forecast for 2010, from 0.2% in September to 0.8%, leaves the ECB 0.4pp below the consensus (and half the growth forecast of most economists). I think that that the ECB kept its options opened by forecasting inflation in 2011 in a range from 0.8% to 2.0%, thereby acknowledging the possibility that inflation could marginally exceed its definition of price stability by the end of "policy relevant horizon", but still think that the ECB is unlikely to begin normalizing its monetary stance before September of next year.
Interesting comment from ECB members following Trichet's press conference. Both Weber and Liikanen have previously been associated with the more hawkish wing of the central bank, but they have both changed their tune over the second half of this year. Their comments yesterday and this morning were instructive. Weber said care is needed not to threaten the recovery. He said since there was no CPI risk in sight, there was no need to alter interest rates. He said the ECB's plans were only to withdraw longer-term operations. Liikanen, meanwhile, said there's no need to change interest rate expectations. The economic outlook remains unbalanced and there are no signs of risk to price stability.
The UK's National Audit Office calculated that total support to the UK banking sector comes to £850 billion so far. That includes direct injections into the banks and also the various collateral agreements and issuance guarantees (in other words a form of 'potential energy' than expended energy.) A couple of surprises in the report were leaked last week – in particular the £160 billion worth of emergency loans extended to RBS and HBoS. But there's a new twist to that story – the Treasury concluded just a week beforehand that RBS was actually sufficiently capitalised to be able to survive.
The FT's headline couldn't be clearer on the severity of the situation: '£30 billion of UK real estate in default.' It reports there was a doubling in the amount of UK CRE in default or breach of lending agreements over the first half of the year. Picking up on research from De Montfort University, it said banks have been forced to roll £16 billion worth of debt that should have been repaid but could not be (extend and pretend). That's all very well, but it doesn't help the banks actually deal with the £224 billion of debt outstanding in CRE loans.
Regarding the USD's current value, US Treasury Secretary Timothy Geithner says: "When fear was at its most acute, when we were in mid-panic, the world brought its savings into Treasurys. As confidence has started to return, you're seeing some of that reverse, and largely, that's a healthy development." When asked repeatedly about whether the administration is concerned with the USD's value, he reiterates that the Treasury will seek to strengthen confidence in the U.S. economy. He adds: "The American economy is healing, but there was a lot of damage done, and it will take some time." Vice director of the State Administration of Foreign Exchange in China, Wang Xiaoyi, says that the depreciation of the USD is a long-term trend. However, he adds that there have been no major changes to China's investment strategy for its foreign-exchange reserves.
The FT reports that Chancellor Alistair Darling will set out a pre-Budget report that will increase taxes on the wealthy and funnel scarce resources into boosting the economy, while deferring new measures to cut the GBP 175 billion deficit. It says that Mr. Darling has decided it is too early to announce a substantial fiscal tightening "leaving him open to criticism that he has yet to devise a credible deficit reduction plan."
The Guardian (citing unnamed advisors) reports that creditors of Dubai World are expected to reject the company's proposed standstill agreement.
Company News
Hochtief AG (OTC:HOCFF) shelved plans for an initial public offering of the unit that runs toll roads and airports, saying a slump in global capital markets derailed what would have been the largest IPO in Germany in two years. "Because of the Dubai crisis and the resulting disturbances in the international capital markets, the capital market environment has deteriorated decisively," Hochtief said in a statement yesterday. "Under these conditions, an IPO is no longer feasible without restrictions." Hochtief, Germany's largest builder, had sought to sell as much as 49% of the so-called concessions unit to raise as much as 1 billion euros. The shares were on sale for 24 euros to 29 euros each, and the company, based in Essen, had struggled to win investors' interest in the listing, people close to the planned sale said Dec. 2.
Despite the difficult economic backdrop, house builder Abbey has delivered an excellent set of interim results (December 4th) for the six months ended October 2009. The group has reported a pre-tax profit of €3.6 million on revenue of €41.7 million. The net result is diluted adjusted EPS for the period of 11.5c, well ahead of brokers estimates at 9.5c. In addition, the group had net cash balances of €92.9m at period-end equating to 377c per share. The net asset value per share at end-October was 624c.
Tesco (NASDAQ:TESO) is planning scores of new supermarkets across the U.K. before a proposed clampdown that would restrict its ability to expand, according to U.K. newspaper The Times on Friday. The country's largest retailer has lodged nearly double the number of planning applications as its two largest rivals combined, according to data passed to The Times. The intense planning activity comes as ministers discuss new rules that would limit new store openings by locally dominant chains, The Times said. One rival accused Tesco of planning a "surge" in new stores before a proposed competition test that would threaten its expansion plans, The Times said. Tesco has approximately 76 outstanding planning applications, from convenience stores to hypermarkets, The Times said. Most have been lodged in the past year. Asda and J Sainsbury have submitted only about 45 between them, excluding extensions.
Xstrata (OTC:XSRAF) hosted an investor seminar Thursday in which they reaffirmed their commitment to growth and value creation through acquisition-led growth, which will be achieved through "major and bolt-on acquisitions." They have also raised their capex budget for 2010 to USD6.8 billion (compared with USD3.6 billion in 2009) which will include USD4.9 billion on expansion projects in coal, copper and nickel. Xstrata have always been the most aggressive of the miners on the acquisition front, and it comes as no surprise that they are the first to talk openly about expansion and M&A, although the equity took a dim view being down 5% yesterday.
The British Peso
In light of UK Chancellor, Alistair Darling's purported decision to postpone any significant fiscal tightening I feel that it is worth re-emphasising some points regarding the threat posed to GBP by the UK's fiscal position.
To recap, the UK's deficit to GDP ratio is now expected to end the financial year at around 12.5% – a fivefold increase since the beginning of the 2007/2008 financial year – whilst gross debt is already above 59% having risen by 11% points over the past twelve months. This means that the UK's fiscal backdrop is now worse than that it was in 1976 when the government approached the IMF for a GBP 2.3 billion loan to rescue the UK from insolvency.
Accordingly, the Debt Management Office has been working around the clock with debt issuance growing at more than 50% y/y – a rate that for the most-part has remained well below 15% since the start of the Millennium. These are disturbing numbers in themselves, but the situation becomes all the more troubling when we ponder the considerable risks on both sides of the ledger.
The prevalence of debt and negative equity means that the potency of fiscal and monetary stimuli programs is significantly reduced which means that there can be no guarantee of growth above and beyond that created by their temporary contribution. Indeed, VAT and excise duties could deteriorate further even if unemployment were to stabilise given that consumers must at some point begin to pay down their debt; but then, unemployment is widely expected to rise further which means that in reality, negative multipliers will be whittling away at such tax revenues.
Meanwhile, corporation tax could easily be undermined if all of this feeds into deteriorating output. In short, therefore, should the stimuli programs behind this fiscal deterioration fail, then tax revenues will fall, obligations will rise and the government will be forced to consider returning to the fiscal 'pump' in a situation eerily familiar to students of Japan's "lost decade". Put another way, a lot has to go right if the government's finances are not to deteriorate further and if the DMO are not to put in yet more overtime.
These risks help to explain why the UK government has gone for broke with its first post-crisis measures and why some in the market see the deficit to GDP ratio rising rapidly towards 20% in the next couple of years. If we then add the fact that foreigners now own around one third of outstanding UK government debt (according to DMO figures), it is easy to see the downside risks posed to GBP.
Moreover, given that the UK does not have the same implicit guarantees of support enjoyed by members of the Euro-zone, it would be entirely understandable if investors were rather more cautious in their assessment of the UK's fiscal position than they would be of its European neighbours. All in all, therefore, perhaps a return to the GBP 0.9400 level in the near future looks like an increasing probability.
And Finally…
I'm glad to see Tim Sykes come out of his shell to tell us what he really thinks.
The Next Step For Kindle (Probably Needs Apple's Help)

Disclosures: None