By Brandon Matthews
It's a good thing that Sirius XM Radio (NASDAQ:SIRI) is aggressively marketing itself this quarter, because the OEM landscape is looking pretty bleak. Auto sales declined across nearly every auto maker on a month to month basis with the exception of Saturn, Volvo and Honda (NYSE:HMC). As I mentioned on this week's Satwaves Radio show, the quarterly run rate is a little better than Q1 2009, yet falls short of Q2 2009 numbers. Both of these quarters resulted in negative subscriber growth earlier in the year.
The news may not be as bad as it looks however. Increases in production are continuing this quarter, which boosts paid promotional trials at the factory level. Cash for clunkers vehicles with 90 day free trials will be expiring this quarter also. Although most expect a decrease in the conversion rate of these vehicles, there are more of them to help offset any decrease. Sirius XM's current ad campaign will likely stir the pot enough, to get many cash for clunkers purchasers to convert that would not have otherwise. Sirius XM also added Certified Pre-owned Programs throughout the year with most of their vehicle partners, which did not exist in earlier quarters.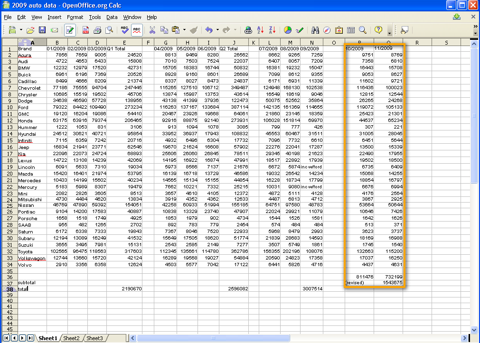 Other potential offsets exist this quarter as well, with the most obvious being a potential return to positive retail subscriber additions. Satellite Radio sales are flourishing with the introduction of the XM SkyDock, which has been highlighted in many "best gift ideas" promotions. Even Apple (NASDAQ:AAPL) sent emails Thursday to its customers recommending the XM SkyDock in their Holiday Gift Guide.
Wisely, Sirius XM has also been aggressively marketing itself to formerly deactivated subscribers. The potential penetration into this segment could prove to be very substantial. As awareness increases, it stands to reason that any penetration that can be achieved in this large potential market of over 10 million former satellite radio customers, can add substantially to Sirius XM's fourth quarter subscriber numbers.
Disclosure: Long SIRI