By Whitney a.k.a. "The Duke"
If you read the f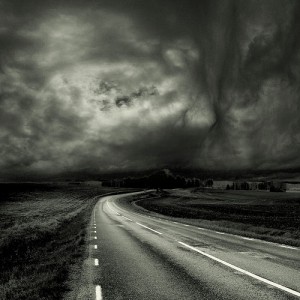 inancial writers or analysts, SIRI is like some drunken sailor lurching from one crisis to another. Solve one crisis and another one immediately pops up.
Sixteen months ago, people were counting down the days until SIRI got a delisting notice. Then the NAZ suspended the delisting rules. Twelve months ago, we were reading that BK was coming on Feb. 15th because SIRI could not pay its bonds due on that date. Enter John Malone and no BK. The BK argument lingered for some people because there was debt due in May and December. May came and went and no BK. The same is about to happen with this month.
The next problem was that Mel's contract was coming up for renewal. If he left, SIRI was doomed. Mel signed a new contract extension and guys like Scott Rothbort in "Worst Run Companies Deserved Their Spots" 10/26/09 labeled SIRI one of the worst run companies in America. Of course, then Comcast (NASDAQ:CMCSA) acquires a controlling interest in NBC and the worry is that Mel is going to leave and SIRI is doomed. This begs the question of why Comcast would want one of the WORST CEOs in America. If Mel stays SIRI is doomed and if he leaves SIRI is doomed…which way do you want to play it?
Don't forget delisting is back on the table. You just need to forget that SIRI has another 6 month appeal after the initial March 15th Deadline.
The NEW crisis is Stern's contract, which is not up for a year. If you watched Bloomberg, Stern brought 2M listeners with him and not a single one has left in four years. Also, if Stern leaves all 2M are going with him. However, if Mel signs him to an extension it will be at such a high price that SIRI is doomed to BK. Sign him or not, SIRI is dead meat.
Let's not forget the new tech, as yet unknown, that is going to kill satellite radio but not hurt traditional radio. The iPod, the iPhone, Pandora, Sync and a few others were going to kill SIRI and yet the carcass lives on.
I read about a new problem that SIRI is facing in 2010 that I will share with you. Some financial wizard speculated that 2010 will be a year of heavy sunspots that will interfere with the SIRI satellites, causing a mass exodus of subs. I kid you not. So I sent this genius an email and congratulated him on his finding of SUPER SMART SUNSPOTS. You see these sunspots are going to attack the SIRI sats but leave the DirecTV (DTV) and DISH sats alone because no one is predicting any problem for these companies. The Duke made another friend for life with that email. I seem to have a real talent for that lately.
Anyway, here is a fact for you. If you look over the company's history, 42% of subs were added in the fourth quarter. All these subs are now finding out it is going to cost $1.98 a month more to listen to Stern (there is nothing else on those 168 other channels) and they are paying the freight. SIRI will report a 2 cent profit for the quarter and I can not wait to see how Cramer spins that one. One of the things I always say is that if you are going to crow about your successes, you better be around to take your lumps when you get it wrong. I thought the stock would break out above 66 this week. It didn't, so don't forget to remind me of that fact. The low volume is disheartening. The stock needs news. Maybe Frear will say something on Tuesday. Time to just wait and watch.
Disclosure: long SIRI