By Sumit Roy
Natural gas was last trading close to unchanged at $3.62/mmbtu after the Energy Information Administration reported that operators injected 87 billion cubic feet into storage last week, just above the 79 to 86 bcf range of analyst estimates.
The injection was also above last year's build of 67 bcf and the five-year average build of 68 bcf.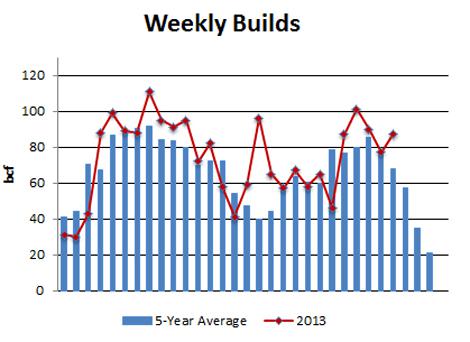 In turn, inventories now stand at 3,741 bcf, which is 102 bcf below the year-ago level and 76 bcf above the five-year average (calculated using a slightly different methodology than the EIA).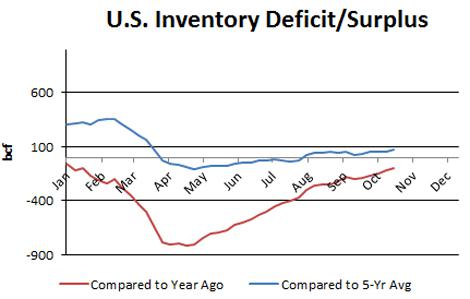 The weather last week was milder than seasonal norms.
The Edison Electric Institute said that utilities generated 68,943 GWh in the week ending Oct. 19, which was 2.1 percent below the same week a year ago.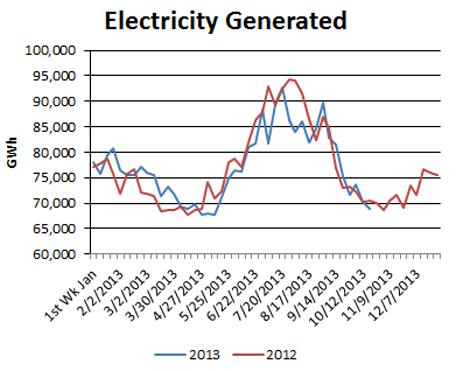 Looking forward, NOAA's 6- to 10-day outlook calls for colder-than-normal temperatures across the Midwest and parts of the Northeast.
NOAA 6- TO 10-DAY OUTLOOK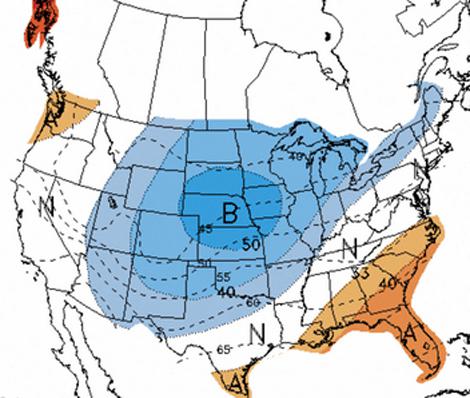 Meanwhile, the number of rigs drilling for natural gas in the U.S. rose by three to 372 last week.
Natural Gas Rig Count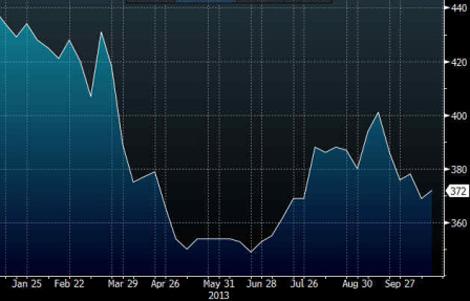 Natural Gas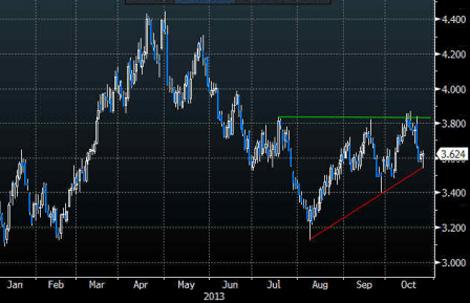 Bottom line: The latest inventory data from the EIA are bearish, as the surplus against the five-year average rose from 57 to 76 bcf.
However, prices bounced off the trend line near $3.60/mmbtu, keeping the uptrend alive. We would be buyers of natural gas on expectations that the winter rally continues. A move back up to the $3.85 resistance level is likely in the cards, followed by the psychologically significant $4 mark.
Overall, the natural gas market looks balanced, but the risk of a colder-than-normal winter should keep the bias in prices to the upside during the first part of winter.