The news flow over the past 24 hours has been almost overwhelmingly disappointing. The NFIB small business optimism index fell 0.8 points to 88.3, the TIPP economic optimism index fell 1.1 points to 46.8 and ABC consumer sentiment fell 2 points to -47, while German Industrial Production also underwhelmed.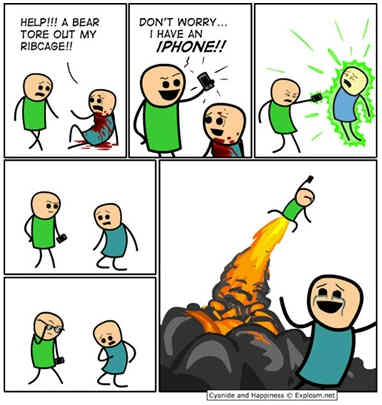 With Friday's Non-Farm Payrolls report now seemingly a distant memory, markets have responded accordingly. Most European bourses shed about 1.5% Tuesday and the S&P 500 lost 1%, with weakness led by the industrials, energy and basic materials sectors. Fed rate hike expectations have again been pared and Bond yields are generally modestly lower, although Fitch's downgrade of Greece (to BBB+), comments on the fiscal challenges facing the US and the UK and further downgraded in Dubai capped the rally in debt. The Dollar has generally strengthened but unlikely the price action seen on Friday, the latest strength has been driven by the more-familiar risk aversion bid (and thus the Dollar has lost ground a little bit of ground against the Yen).
US Consumer bellwether stocks McDonald' (NYSE:MCD) fell the most since July after saying global sales showed the smallest increase in five years in November and Kroger (NYSE:KR) slid 12%, the most since 2002, after it cut its full-year profit forecast. This follows last week's cautious statement from Yum Brands (NYSE:YUM) (KFC, Taco Bell and Pizza Hut). It is speculated that after strong initial success, coffee sales at McDonalds may be losing momentum; this may partly explain the loss of momentum in the US in recent quarters.
Today's Market Moving Stories
The most notable event in the Asian session was the 2nd estimated figure for Japan's 3Q GDP, which was shockingly revised down to +1.3% QoQ, from the previous estimate of +4.8%. While the downward revision had been widely expected, the degree of actual revision was far more substantial than the market expectation of revision down to +2.8%.
Overnight movers were Mitsubishi UFJ Financial (NYSE:MTU), Japan's biggest publicly traded bank, which sank 5% in Tokyo, and Nissan (OTCPK:NSANY) which slumped 3.4% as the dollar weakened against the yen. Newcrest Mining (OTCPK:NCMGY), Australia's largest gold producer, slipped 2.4% after the price of the metal dropped for a fourth day, while the British pound weakened to its lowest level in almost two months against the dollar on concern Dubai's state-controlled companies will have to sell UK assets to pay for loan obligations.
Don't panic! Well, we didn't have to wait long today to find out who was the next Euro sovereign in the rating agencies' cross hairs. Spain has been put on negative watch by the ever excitable Standard & Poor's, who seem to be doing one a day at the minute. The appalling December liquidity is exacerbating the reaction to these breaking news stories in terms of bonds spreads over Germany. This has led to another bloodbath in what are viewed as the peripheral Euro countries in terms of the bond spreads which serious consequences for funding and debt service costs going forward for Greece, Ireland, Portugal and Spain. For example Greek bond yields have risen from 1.2% over Germany to 2.55% over in jig time, ouch.
Job vacancies at London's financial-services companies increased 15% in November as firms rehired bankers fired during the credit crisis. The number of new job vacancies rose to 4,347 from 3,780 in the year-earlier period. The number of people seeking new jobs climbed 7%, the fourth consecutive monthly advance.
US Treasury Secretary Tim Geithner is seeking an extension in TARP from its December 31st expiry through until October of next year. One official says that the administration is expected to pledge to use no more than $560 billion from the fund.
The bluffers guide to the global warning debate. Great visual.
Dubai Is Back On The Menu
It was amazing that the market thought last week the negotiations would be easy. Now we learn that the exposure is probably $41 billion rather than $26 billion, because other Dubai World businesses need funding in 2010 and ratings downgrades have made this very difficult. Dubai and other local stock markets continue to fall – despite local assurances that only international assets would be sold in the restructuring process. This heightened sense of risk, along with other high profile sovereign downgrades, which seems to be changing the technical outlook, with obvious pressure on EUR/USD, given its extreme risk reversal skew to the downside, which is putting a negative momentum on leading Emerging Market currencies.
Moodys said in a report that "the review of (Dubai Electricity and Water Authority) DEWA's ratings considers the potential for liquidity pressure due to the triggering of an acceleration clause on its $2 billion Receivables Securitisation Programme that is issued under Thor Asset Purchase Company Limited." A rating trigger would reportedly lead to an acceleration on December 14th, the same day that Dubai World's property developer, Nakheel, is due to redeem a $3.5 billion Islamic Bond.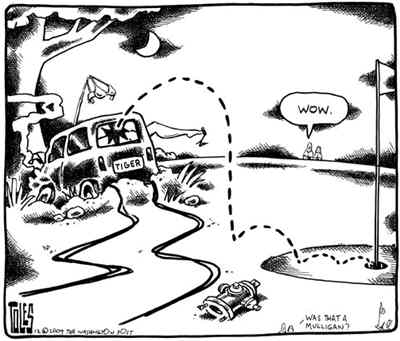 Greece Takes The Baton From Dubai
After S&P's downgrade warning came Fitch's downgrade decision. Greek sovereign bonds are now rated BBB+, with a negative outlook, and we are getting into a position of negative feedback loops, where downgrades raise the Interest Rates, which in turn makes further downgrades more likely. Spreads Tuesday rose to over 220bp – still below the peak earlier this year, but up from the 170bp level early last week.
The EU is "ready to assist" Greece; not assisting in a bailout, but assisting in helping the Greek government correct the deficit. In other words, the EU is putting additional pressure on the Greek government. Fitch estimates that debt-to-GDP will stabilise at 130% of GDP. The core part of the assessment is this: "Given the poor historical track record of public finance management, Fitch is not convinced that the substantive pension reform and other measures necessary to contain public spending pressures and broaden the tax base will be sufficiently strong to materially reduce debt over the medium- to long-term and hence Greece's vulnerability to future adverse shocks." It said fiscal slippage relative to current plans could result in a further downgrade, while a reinforced deficit cutting strategy, would raise the current outlook to stable (i.e. it would still be BBB+). A very good analysis of the funding situation of Greek banks is in FT Alphaville.
At present, Greek bonds remain acceptable because the ECB changed its collateral policy during the crisis – accepting securities up to BBB-, so Greece's BBB+ rating is still at some safe distance. But the policy is likely to be reversed at some point back to the previous AAA- limit, and this would imply trouble for Greece. The consensus among analysts questioned is that the country might be downgraded further, but the ECB will find a backdoor way to support Greece.
Company News
Deutsche Bank upped Reed Elsevier (RUK), Publicis (NASDAQ:PUB) to Buy from Hold, cut UBM, Aegis, M6 to Hold from Buy; JP Morgan cut Wereldhave to Neutral from Overweight and raised Sergo to "neutral" from "underweight"; Credit Suisse upped Randstad to Neutral from Underperform, BofA Merrill Lynch raised Debenhams to a "buy" and Citibank raised 3M (NYSE:MMM) to a "buy" from a "hold".
UK train operator Stagecoach is up 5% today after upping its interim dividend and reporting higher first half revenues while Photo-Me (the booths operator) dived 14% after a pretty ham fisted statement saying that they were "hopeful rather than confident the H2 would be profitable".
Volkswagen (OTCPK:VLKAF), Europe's largest carmaker, has agreed to buy 20% of Suzuki Motor (OTCPK:SZKMF) for $2.5 billion to boost its presence in India. The Japanese automaker is the parent of Maruti Suzuki India, the maker of half of the cars sold in the country. Volkswagen plans to expand in India as job concerns stunt auto demand in the US and Europe. The company is also the second-biggest overseas automaker in China, which is set to surpass the US as the world's largest auto market this year. The combination will pose a "serious threat" to the global dominance of Toyota, said Koji Endo, managing director of Advanced Research Japan in Tokyo.
Texas Instruments (NYSE:TXN), the second-largest US chipmaker, maintained the top end of its sales forecast during a mid-quarter update, saying it was having difficulty keeping up with demand. Sales will be $2.9 billion to $3.02 billion this quarter, compared with a previous forecast of $2.78 billion to $3.02 billion. Analysts had forecast $2.93 billion on average. Texas Instruments fell 55 cents, or 2.1%, to $25.78 in late trading after the forecast. The shares are up 70% this year.
Oracle (NYSE:ORCL) faces an "uphill battle" in persuading European Union antitrust regulators to approve its planned $7.4 billion purchase of Sun Microsystems (JAVA), lawyers said. The European Commission, the EU's competition authority, has threatened to block the deal because of concerns that Oracle might be able to eliminate Sun's MySQL database product as a competitor, according to an EU document. Oracle will counter the EU's case at a closed-door hearing this week in Brussels.
Dell (DELL) is innovatively using social-networking sites to drum up sales of personal computers. They said its promotions on Twitter have helped generate more than $6.5 million in orders for PCs, accessories and software. The number of users signing up to get Dell's tweets has risen 23% in the past three months and now numbers 1.5 million, said Manish Mehta, vice president of Dell's online unit. More than 100 employees send out the tweets over 35 different channels.
And Finally… From Twentymajor
Twas the night before Christmas,
when all thro' the house, not a creature was stirring, not even a mouse;
The stockings were hung by the chimney with care,
In hopes that St. Nicholas soon would be there;
In government buildings Brian Cowen was aghast,
it looked like the tables were turning at last;
Taoiseach by default, the fat lad was bawling,
while everyone else thought him just plain appalling.
Department of Finance, Brian Lenihan's lair,
a place quite as false as his Just-for-Men® hair;
tough choices were needed, and he wouldn't fudge it,
he'd f*ck us all up with the upcoming budget.
The Greens had the chance to show they had morals,
instead they preferred to rest on their laurels;
they say cometh the man, then cometh the hour,
John Gormley he came, forgot honour, chose power.
The banks they were broke so we gave them a dig-out,
they said 'thanks a lot' and continued to pig-out;
huge wages, big bonus and subterfuge loans,
are still going on despite public moans.
The property market continued to crash,
developers lost their big bundles of cash;
in a normal place this would be news of high drama,
but we saved all their ar$es with that poxy old NAMA.
Meanwhile in Knock there are strange goings on,
and pilgrims they flock as they long to belong;
the virgin appears, they have so much fun,
until they discover they're blind from the sun.
Murphy and Ryan provide frightening dish-ups,
about paedophile priests and whitewashing bishops;
we know all the facts, how it all came to pass,
but the faithful support them as they go to mass.
The unions are fuming, the poor public sector,
pension levies and pay cuts, they constantly hector;
but sympathy fades, the people grow tired,
of index linked pensions when they've just been fired.
Pat Kenny retired, no more the Late, Late,
Something different required, something new, something great;
Instead we got Ryan, the pencil necked geek,
who bores us to tears, Late, Late week after week.
Our dear old friend Bertie releases a book,
more cash in the bank for the stuttering crook;
'PS, I hate you' he'd probably cry,
when he realised most of us wish he'd just die.
The people of Ireland are tired of recession,
so much bad news leaves an awful impression;
the country's in sh 1 t, we're so sick of it all,
but can only protest after one French handball.
The news is pure grim, "It's just like the 80s!!!",
I think it's much worse, I'm afraid to say, mateys.
Despite those who think we can get through and make it,
we Irish continue to lube up and take it.
The government's crap, the economy's flat,
Cowen puckers and bleats like a blubbery brat;
The alternative's Enda, it's a very sad day-0,
when Ireland's last chance is that tweebag from Mayo.
Disclosures: None