There has been lots of economic data out today, all of it third tier stuff, but combined it paints a better picture on the economic front. Driven by refinancing activity, overall mortgage applications climbed again, but the purchases component remained woefully depressed.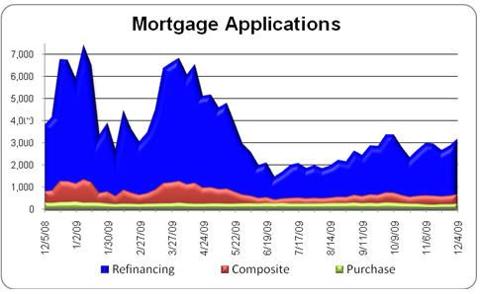 The weekly petroleum inventories data was mixed, but crude oil saw a drawdown of 3.8 million barrels when the Street expected an increase of 2.5 million.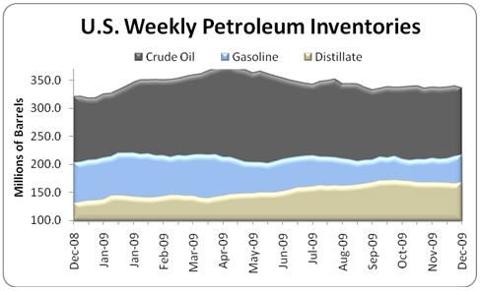 Lost in yesterday's hoopla over the next great jobs program was the latest survey of small businesses, which saw optimism decline yet again. I doubt that today's announcement of $600.0 million on community centers is going to get these guys any more upbeat about the economy. It's one thing to be out of touch but something else altogether to speak out of both sides of one's mouth and expect optimism. I think that the stock market is grappling with the same thing. There is some curiosity about the Dubai saga, there is worry about Greece and now Spain, and everyone is wondering what happens to Tiger Woods. But, the market has stalled, and that is directly related to fear of all this stuff coming down the pike.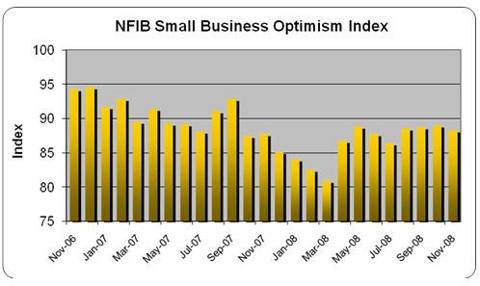 I sense that the market wants to move higher yet still needs a catalyst. The upgrade of 3M (NYSE:MMM) is the kind of thing that lends a hopeful tone, but there has to be some strong earnings and even stronger guidance.
Spotlight: Steel
Steel stocks are putting in a good session today on murmurs that the companies in the sector are raising prices for shipments in early 2010. Although the price increases appear to be modest, and stem from a pickup in demand internationally, any pricing power is welcome following a year of significant pressure. For those companies who benefited from lower steel prices in 2009, the middle of 2010 could bring renewed cost headwinds. A company such as Whirlpool (NYSE:WHR) comes to mind as one that is very dependent on steel in the production process, and may still be feeling the impact of a sluggish global economy in the form the revenue inconsistency. Additionally, during the summer months, when China was trying to contract a lot of its commodity needs for the year, prices were expected to decline in the low double-digit percentages. Any pricing power in the new contracts helps the steel makers. Additionally, the industry is one that can be successful in both a strong or weak greenback environment.
U.S. Steel (NYSE:X) Five-Day Chart

Arcelor Mittal (NYSE:MT) Five-Day Chart