At the core of many investor portfolios is an allocation to large cap, U.S.-listed equities. With market capitalizations usually exceeding $10 billion, large cap stocks generally have long operating histories, stable operations, and large amounts of cash on hand, making them less risky investments than small and mid cap firms. Moreover, although domestic large caps are headquartered in the U.S., they are often multinational companies that generate significant portions of revenue and earnings from overseas, providing some degree of geographic diversification with the efficiency and liquidity that comes with U.S. exchanges.
One of the most widely-followed benchmarks in the world is the S&P 500, a collection of the 500 largest publicly-traded U.S. companies (with a few exceptions). And one of the most popular ways to gain exposure to the companies included in this index is the SPDR S&P 500 ETF (NYSEARCA:SPY). SPY is one of the largest and most heavily-traded ETFs in the world, and with good reason. Its diversified holdings (500 individual securities) and low costs to investors (expense ratio of just 0.09%) make it an attractive option for investors looking to build their portfolios around a base of large cap stocks.
But SPY isn't the only option for gaining large cap equity exposure through ETFs. In fact, several funds targeting the same asset class have outperformed SPY so far this year.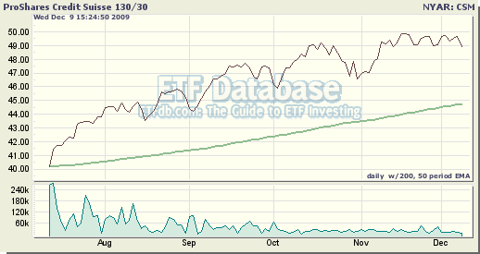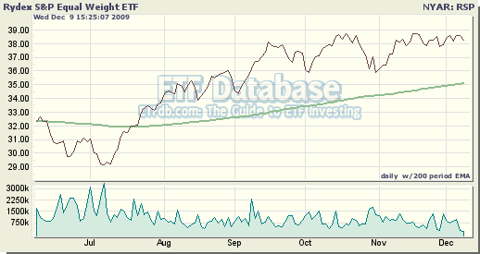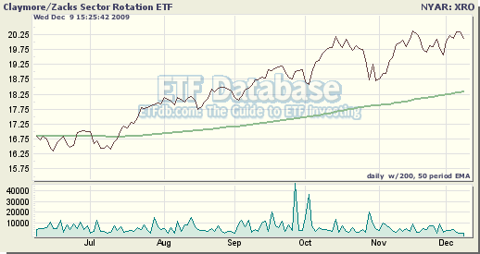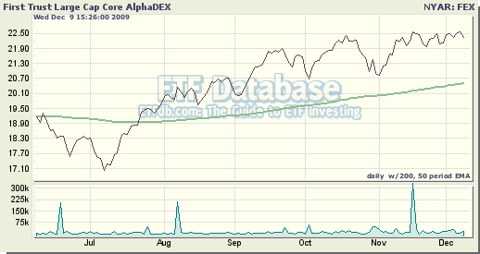 As evidenced by its popularity among investors, SPY is an excellent exchange-traded product that fulfills a vital role in millions of portfolios. But being the biggest doesn't always mean being the best. While there's no guarantee that these five ETFs will continue to outperform S&P 500-based funds in coming months and years, their performance in 2009 has shown that they're at least worthy of a look when investors allocating holdings across asset classes and investment styles.
Disclosure: No positions at time of writing.