While I do not claim to be a macroeconomist, it does behoove every investor to be aware of powerful forces in the economy such as unemployment. Last Friday's employment report marked the first sequential decline in monthly unemployment since the US economy entered into what is typically peak-recession unemployment territory.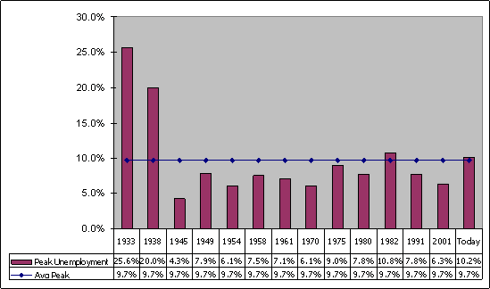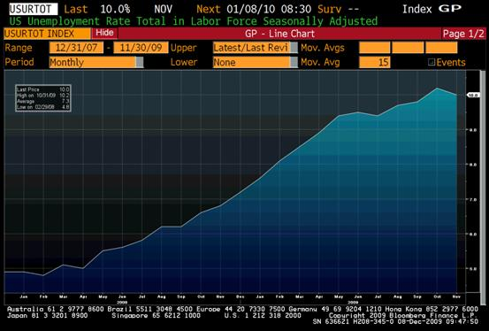 I went back and analyzed all of the prior significant recessions that Bloomberg had employment data on, which dated pack to 1949, to see how employment typically trends once the upward trend is interrupted. My conclusion is that once the upward trend is broken, the following employment environment generally improves and the risk of a "head fake" or another leg up in unemployment is rather unlikely. Of the recessions that I studied only two (1949 and 2001) showed any type of "head fake" movement, in 1949 unemployment fell from 6.8% to 6.6% only to rise further to 7.9% and in 2001 it went from 5.9% to 5.8% and then up to 6.3%. In these two incidences unemployment rose +1.30% and +0.50% respectively from the first monthly decline to the ultimate peak resulting in a "head fake" move of fairly benign magnitude.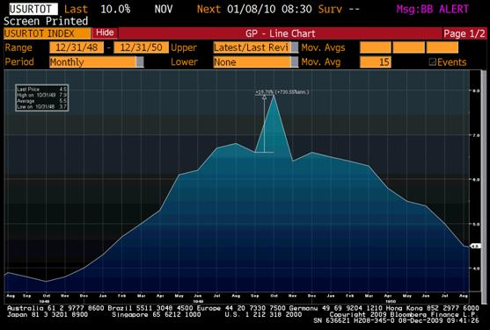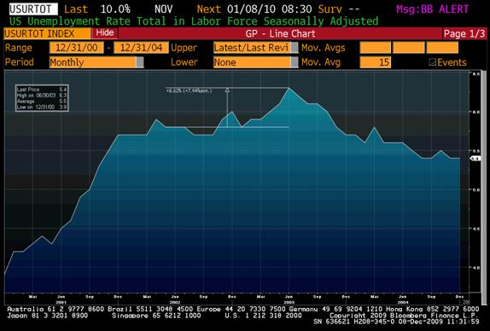 Two recessions (1954 and 1970) showed plateau-like behavior, once the uptrend was broken unemployment still remained elevated for several months, roughly 5 months in 1954 and 11 months in 1970, but it did not rise further.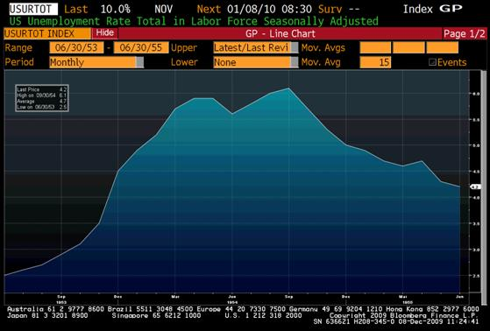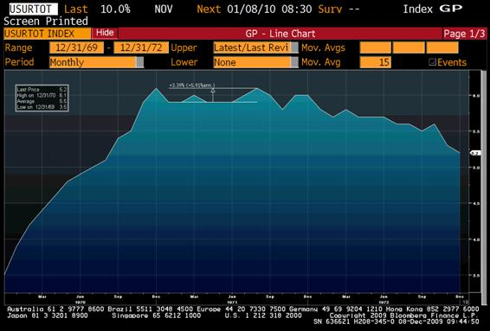 The other five recessions saw pretty much an uninterrupted trend in the rise and fall of unemployment throughout the cycle (1958, 1961, 1975, 1980, 1991).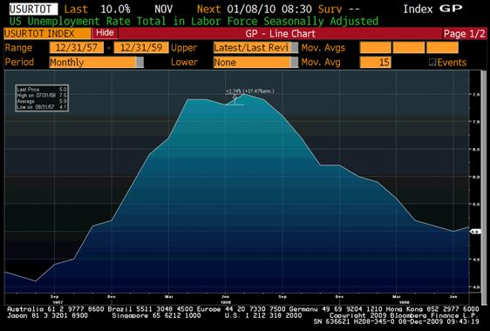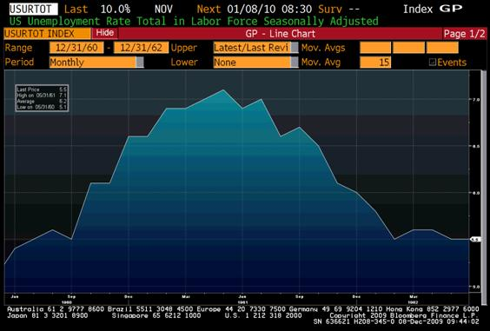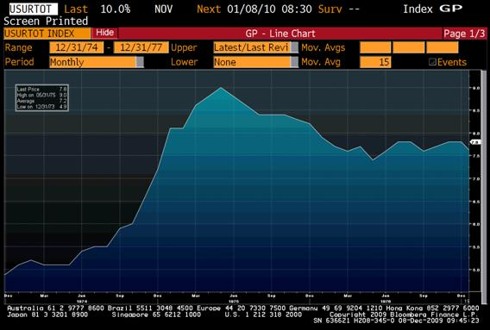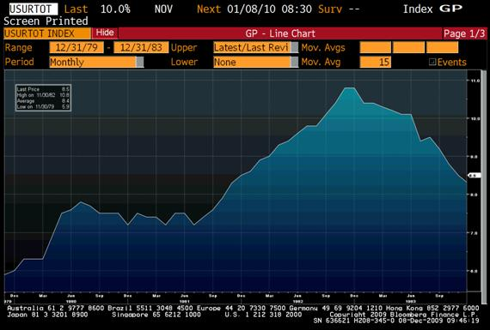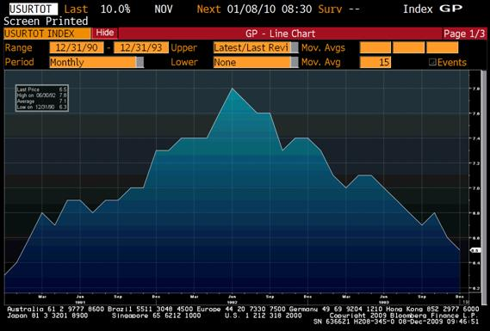 These studies suggest the current employment picture is likely to improve from here and another spike in unemployment is unlikely. However the huge and obvious caveat in analyzing the current environment is the amount of government intervention that has taken place during this cycle. Once the stimulus wears off and liquidity is withdrawn from the system how will the economy fare? Unfortunately we do not have a historical precedent for this "time around". That said, I think there is enough evidence to suggest employment should improve from here which the bulls could use to justify a continuation of the stock market rally.
Disclosure: No positions