The different asset classes appear to be doing their "own" thing largely independent of what other asset classes are doing, i.e. there seems to be a breakdown in inter-market correlations. The USD (U.S. Dollar) Index has had a rather significant rally over the last 10 days from 74.5 to 76.50. That is not surprising given how oversold it was. On the back of the strength in the USD, gold, silver and oil fell (also not to be unexpected) but the broad commodity group (the CCI) is largely unchanged - that was unexpected! Usually strength in the USD would equate to a fall in commodities in general!
Furthermore, equity markets have managed to remain unchanged in the face of a very strong USD, which is kind of strange as of the last 12 months! But wait, there is more; usually strength in the USD Index, results in a "run" on "high yield" trades such as high yield currencies relative to low yield [DBV] and junk grade bonds [JNK]. Yet DBV has remained virtually unchanged and junk grade bonds closed at a multi-week high on Friday!
The desire for "high yield" (call it what you will) is perhaps best illustrated by the behaviour of junk grade corporate bonds relative to US treasuries. In the face of a strong USD junk grade bonds closed at a multi-week high relative to US treasuries (TLT & IEF). Again this is totally uncharacteristic if the last 12 months of inter-market relationships is anything to go by.
OK so what does all this tell us? Well one thing is for sure, it appears that US treasuries are in big trouble and that yields are going much higher! This can only be supportive for the broad commodity group which we see advancing over the coming weeks. Weak US treasuries and strong commodities should also see continued strength in high yield currencies (which just so happen to be "commodity" currencies) and high yield bonds. It would be rather presumptuous for us to say that funds coming out of US treasuries will find their way into equities, but that could well happen. The fact that equities have held their ground in the face of a strong USD and junk grade bonds are at a multi-week high suggests that the next move for equities is to the upside.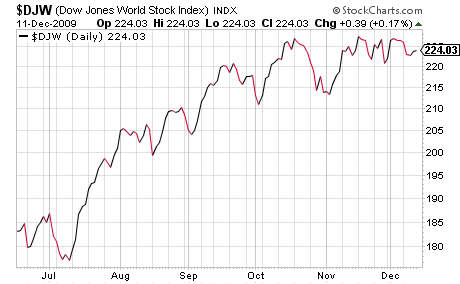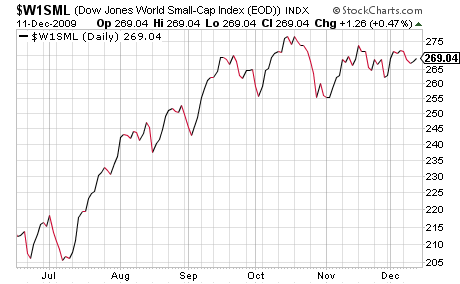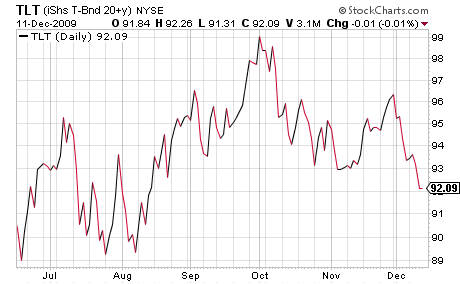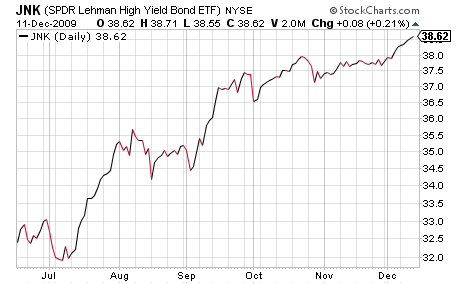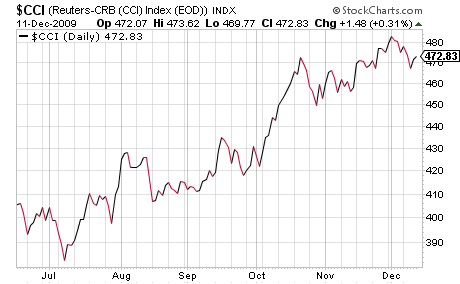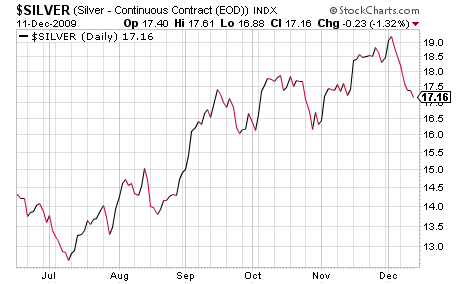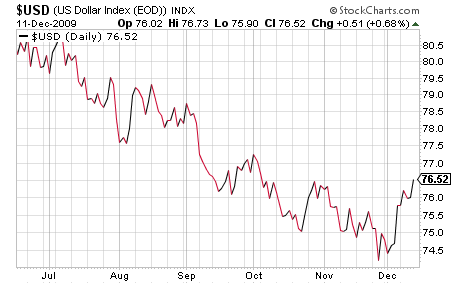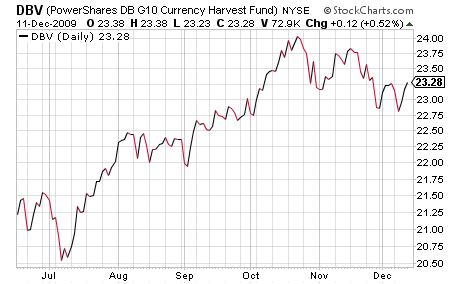 At this stage, we do not see the strength in the USD Index as anything more than the market's attempt to squeeze short sellers who got a little full of themselves over the last few months. In order for us to turn bullish on the USD we would need to see some evidence of a bottom formation which we see little evidence of at this stage.
So when it is all said and done - the "high yield" trade is alive and well and traders should be positioned accordingly.

Author's Disclosure: Long EEM, GWX, DBC, SLV, TBT, UDN, DBV, JNK, GLD