FaithShares, the ETF issuer specializing in religiously compliant funds, announced the launch of two new funds this week, the FaithShares Baptist Values Fund (NASDAQ:FZB) and the FaithShares Lutheran Values Fund (NYSE:FKL). These two ETFs join three funds launched last week, including the FaithShares Catholic Values Fund (NASDAQ:FCV), FaithShares Methodist Values Fund (NYSE:FMV) and the FaithShares Christian Values Fund (NASDAQ:FOC).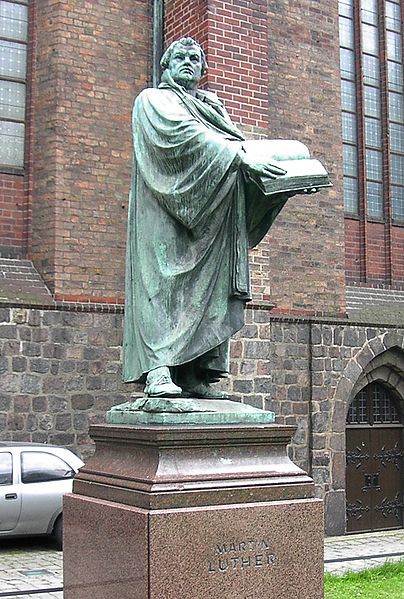 The funds are based on work that FaithShares has done with the FTSE Group and KLD Research & Analytics, a leading provider of environmental, social and governance (NASDAQ:ESG) research and indexes, in order to create the religiously compliant funds. The indexes start with an index of the 400 largest US stocks and then apply religious screens in order to eliminate companies that are involved in objectionable industries such as tobacco, gambling, alcohol, weapons, and pornography.
The companies are then ranked by KLD Research & Analytics ESG system which looks for factors such as respect for the environment, treatment of workers, sustainability, and community involvement, among others. The fund then matches the industry weightings of the FTSE US in order to narrow the field down to 100 stocks, using an equal weighting methodology.
Baptists vs. Lutherans
While the funds are very similar, there are a few key differences between the Baptist Values and Lutheran Values funds. The Baptist fund has 'zero tolerance' for companies involved in gambling, tobacco, alcohol, pornography, and/or abortion. The Lutheran Values fund avoids companies involved with certain harmful products and services, nuclear military weaponry, and companies that have a hazardous environmental impact.
Both funds have the same top holding, Nordstrom's, but diverge after that. The Baptist Values Fund's other top holdings include Net App and Ingersoll-Rand, while the Lutheran Values Fund gives the next largest allocations to FedEx and American Express. The funds both have an expense ratio of 0.87%, with FaithShares donating 10% of the net income derived from each Fund back to a ministry or charity supported by that Fund's denomination.
Disclosure: No positions at time of writing.