Another rally yesterday as stocks took heart from analyst upgrades of Alcoa (NYSE:AA) (to "overweight" by Morgan Stanley), Intel (NASDAQ:INTC) (again to "overweight" at Barclays) and fertilizer producers Potash (POT) and Mosaic (NYSE:MOS) being added to Goldman Sachs' conviction buy list. Health service stocks got a lift (CIGNA (NYSE:CI) and Aetna (NYSE:AET) were up 4%) from the continued passage through the Senate of the new bill without any provisions that could have been seen as damaging to current market incumbents. And there was some chunky M&A action with Sanofi-Aventis (NYSE:SNY) acquiring Chattem (CHTT) for $1.9 billion in cash (a 34% premium) and Bucyrus agreeing to buy Terex (NYSE:TEX) in a deal worth $1.3 billion.
The upbeat momentum in equities extended into the Asian trading session with most major equity indices posting solid gains between 0.8% – 1.8% with the exception of the Shanghai, which alone has posted sharp losses of close to 2%. The Nikkei led the rally in the region by posting impressive gains of near 2%, as higher USD/JPY trading above 91 helped Japanese exporters. Reuter Tankan's headline manufacturing index edged up 1 point in December to -27 (prev. -28) while non-manufacturing index deteriorated to -39 (prev. -35). Despite being small, a rise in the manufacturing index is encouraging especially as it took place amid JPY appreciation.
Stocks on the move today in Europe include Julius Baer and Vontobel after Goldman Sachs rated them as "conviction buy" in new coverage and "buy" respectively. Goldman's magic also worked for UK homebuilders Barratt Developments and Taylor Wimpey, which were up 2.5% and 3.5%, respectively, after both were raised to a "buy" from "neutral". Semi conductor maker Infineon (IFX) was also in favor (up 2.5%) after raising its guidance for Q1 2010.
With the US open came the second read on the Q3 GDP numbers. Surprisingly this has been revised down substantially for the original estimate of 2.8% to a far more modest 2.2%. The personal consumption element was also trimmed while the CPI numbers at 1.2% continued to show that this is well contained.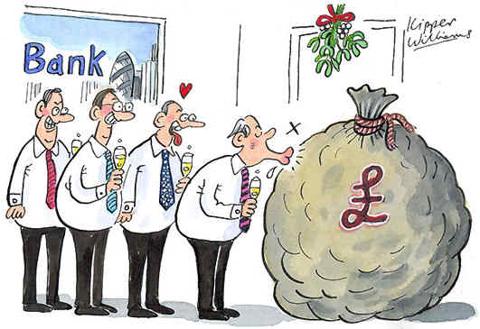 Today's Market Moving Stories
US rating agency Moody's cut the sovereign credit rating of Greece to A2 from A1 and more damagingly left them dangling on "outlook negative." That said, there were many (myself included) who expected a two or even a three notch downgrade.
French Prime Minister Francois Fillon said that "a progressive evolution towards a more flexible exchange rate regime would reduce Chinese firms' dependence on the international market and would support an increase in consumers' purchasing power." He added that all the hopes for economic cooperation between France and China "could be ruined by currency values that do not correspond to economic reality." He also noted that "the crisis revealed the limits in the international monetary system. A system of gradual change must be developed that will avoid excessive currency volatility and prevent exchange rate misalignment. It is not normal that, with identical production costs, a plane that is built in Europe costs more today than a plane built in the United States, simply because of a difference in value between the USD and the EUR that does not relate in any way to the financial or economic realities of Europe and the US." He concluded that "if we want to avoid fresh upheaval, the overwhelming priority is to put in place an international monetary system that avoids imbalances that are extremely dangerous for the stability of the world economy."
The German GfK consumer sentiment indicator, based on a survey of 2,000 Germans, fell to 3.3 for January from a revised 3.6 in December.
Japanese Finance Minister Hirohisa Fujii said (regarding the promise to keep fresh debt issuance below JPY 44 trillion in the next fiscal year) that "the JPY 44 trillion is a promise Prime Minister Hatoyama has made to the public in view of the current economic situation, not two or three years ago."
Bank of Japan Governor Masaaki Shirakawa said that the economy would be destabilised if the Central Bank guided monetary policy based on short-term price moves alone.
The Royal Institution of Chartered Surveyors forecasted that UK house prices will rise by 1-2% in 2010, with gains in the first few months of the year followed by stagnation and modest falls in H2. Chief economist Simon Rubinsohn said that "the combination of more available property and the beginning of the exit strategy from the big stimulus programmes that have helped support the economy will gradually exert a greater influence."
Apple (NASDAQ:AAPL) is preparing to compete with the satellite and cable TV providers which, between them, have more than 100 million subscribers in the US. Apple's internet TV plan is drawing interest from Disney (NYSE:DIS). Apple may be willing to pay TV networks and studios more than cable companies do to get access to their programming.
UK regulators reversed an earlier preliminary decision and approved a merger between music event vendors Ticketmaster (TKTM) and Live Nation (NYSE:LYV). The deal still faces regulatory scrutiny in the US.
Doug Kass's top 20 surprises for 2010. Housing and jobs fail to revive, the US dollar explodes higher and more.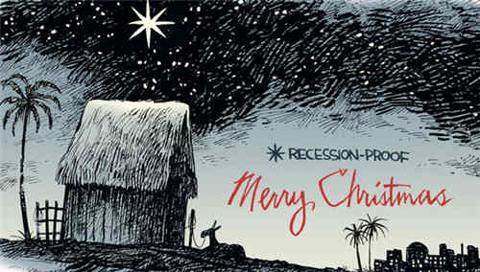 The British Peso
The reasons for disliking GBP are also simple enough. At the heart of the argument remains the simple question of where the money will come from to fund the nation's projected fiscal deficit in the years ahead.
In terms of defining the amounts being discussed, this was summed up neatly by Jeff Randall writing in the Daily Telegraph just under two weeks ago. He noted that, in his pre-Budget report, Chancellor of the Exchequer Alistair Darling announced his plan to borrow an additional £707 billion over the next five years. As a result the forecast is that by 2013-14 the national debt will equal around £1.5 trillion (or just over 90% of GDP in 2008). By way of comparison the total public debt to GDP ratio in 1976 (when the UK was forced to call in the IMF) stood at a rather more modest 45%. Put another way the estimated debt per head of population in four years time will stand at £24,500 (or £48,000 per head of the labour force). Given that the Office for National Statistics' Annual Survey of Hours and Earnings shows that the "mean" gross annual earnings across all employee jobs in 2008 came to £26,020, this clearly represents a potentially major drag on the economy in the years ahead.
There are three possible ways out of this conundrum. The first is the return to levels of growth within the economy to allow the debt to be managed/reduced effectively. However, as any number of independent bodies have indicated in recent months, this might prove something of a reach. The CBI, for example, forecast this weekend past that the UK faces only a "slow and anaemic" recovery that will leave the economy still operating at below pre- recession levels in two years time. More particularly, while the Treasury might be forecasting growth in 2011 coming in at 3.5%, the CBI sees a rather more modest 2.5% emerging. The Confederation is not alone in looking for rather more subdued growth levels than those forecast by the government, with both the OECD and IMF looking for growth between 2 and 2.5% two years out.
Failing a return to robust economic growth then the UK is faced with two simple alternatives (assuming that there is relatively little left to privatise in the UK). Either cut back public spending even more severely than is currently being planned or print more money. Given that public sector employment currently accounts for 6.1 million jobs in the UK (around 20% of the workforce) and that the current government is already planning average cuts of about 14% over the next three years in almost all departments (only schools, hospitals and the police will currently be spared), further cuts would almost certainly have a significant further impact on levels of employment in the UK. As to whether the second alternative would prove more palatable (given the negative impact this would likely have on international investor sentiment) remains to be seen. In the circumstance, however, I struggle to come up with a convincing long term argument to support GBP.
And Finally… Santa Saves Christmas

Disclosures: None