As European commuters and school kids enjoy the wintry conditions with varying degrees of pleasure and angst, US investors should be focused on the big downward revision of Q3 GDP to 2.2%, of which 70% was accounted for by cash for clunkers. But, along with the rising Dollar, they remain totally unfazed with simply no sellers to be found. Note the VIX closed below 20 for the first time since Aug. 2008.
European stocks Wednesday morning have hit a 14-month high. With metals prices again rallying the usual suspect base materials (Rio Tinto (RTP), Anglo American, Antofagasta (OTC:ANFGF), Fresnillo (OTC:FNLF), Eurasian Natural Resources, Kazakhmys, etc) are bid.
US stocks in the news today include Altria (NYSE:MO) (after Jim Cramer recommended the stock on the basis that they raise their dividend). Caveat emptor I'd say. He had a similar view on 3M (NYSE:MMM) and Waste Management (NYSE:WM). Do bear in mind that his track record is more than a tad tarnished. Ford (NYSE:F) may be in favor after announcing that it had reached agreement with China's Zhejiang Geely over the sale of Volvo. And Copper producer Freeport-McMoran (NYSE:FCX) should be bid on news that it has secured a 38% cut in fees from Japanese smelters. In more bullish news, Micron (NASDAQ:MU) has reported its first profit in more than two years and Red Hat reported earnings which beat estimates by a penny. In broker coverage updates Yahoo (YHOO) was rated "overweight" in resumed coverage at Morgan Stanley and Schlumberger (NYSE:SLB) was raised to "overweight" from "equal weight" at Barclays.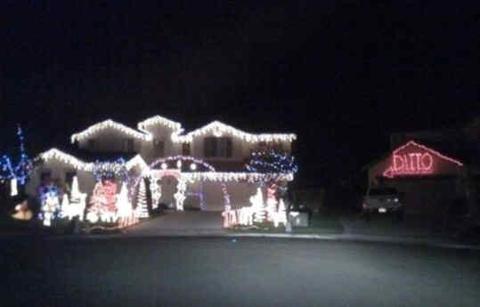 As was the case yesterday, today's early US data at 13.30 has proved disappointing, with Personal Income and Expenditure figures both missing analysts estimates while the inflation data again painted a subdued picture. This has taken a bit of the wind out of the equities first attempted run up today. At 15.00 we are due to get Univ. of Michigan Confidence index data (expected to be 73.8) and New Homes Sale (438k). For the record, tomorrow there are Durable Goods (0.5% or 1.1% ex transport expected) and the weekly jobless and continuing claims (470k & 5170k respectively) due at 13.30, but I'll be in a better place.
Today's Market Moving Stories
News today is as sparse as a working eurostar train with Japan closed for the Emperor's birthday for what it's worth.
The US ABC news' weekly consumer confidence index rose to -42 this week from -45 the week before, matching the highest reading seen this year.
US senators are backing Fed chairman Bernanke for a second term by a 3-to-1 margin, based on a count of 77 lawmakers by Bloomberg.
US Treasury Secretary Timothy Geithner expressed confidence that the US economy was on a solid recovery path, but said tight lending practices by banks still pose a risk. "Right now, the real risk we face is that banks are not lending enough and not going to provide the capital businesses need to grow for the economy to strengthen going forward. The risk is that the pendulum having been too soft and easy on the lending side, the risk is that banks over-correct or that supervisors over-correct and that's something we need to lean against because the strength of recovery will depend in part on credit being available to businesses" he said.
The minutes from the Bank of England's December meeting contained no real surprises – the BoE noted marginally encouraging developments on domestic demand, offset by caution towards still disappointing exports, weak credit growth and a widening in the Gilt/OIS spread. So they are effectively sitting on their hands and crossing their fingers!
The Daily Mail reports that the Bank of England's Monetary Policy Committee is thought to be leaning toward expanding Quantitative Easing by up to £25 billion in the New Year. The story follows on from an interview in the paper yesterday with MPC member Adam Posen who said that Quantitative Easing seemed to have worked and that it was easier to imagine an undershoot in economic growth than an overshoot. The paper notes that it thinks other members of the committee share this sentiment and will make this clear at their next meeting. The paper also notes that the Chancellor could potentially turn back the request "although it will be in Labour's political interest to support recovery."
The website UK Polling Report says that more than 120 MPs (almost a fifth of all members) plan to leave the Commons at the next general election in what looks likely to be the biggest exodus of members for 60 years. Labour leads the list of departing members, with 78 of its MPs expected to go. Among Conservatives, 34 members are expected to leave.
Data relating to UK housing continue to point to a market that is in much better shape than this time last year. According to HM Revenue & Customs, on a seasonally adjusted basis UK housing transactions (with a value of £40,000 and over) were 84,000 in October, 58% higher than October last year and well clear of the November 2008 low of 53,000. Taking the quarterly run-rate as a better gauge of underlying trends, transactions in the August-October quarter were up 37% on the same quarter in 2008. That housing transactions in recent months are now so far ahead of the same period in 2008 graphically captures the extent of the collapse in UK housing activity in the latter part of 2008. Travis Perkins is a good play here.
The Daily Telegraph notes that Fitch Ratings has warned that "the UK, Spain and France must articulate credible fiscal consolidation programs over the coming year, given the budgetary challenges they face in stabilising public debt. Failure to do so will greatly intensify pressure on their sovereign ratings." Fitch's global strategist Brian Coulton, is quoted as saying that the Labour Party in the UK has fallen well short in the pre-Budget report, saying that "they did not articulate fully what needs to be done."
Canadian Finance Minister Jim Flaherty told Reuters that next years' G7 and G20 meetings will put a major focus on fixed-rate currencies such as the CNY to try to address global economic imbalances. He noted that "you can't look at the world today on a macro basis and not ask the question: Is this a source of instability? So China, for example, was permitting its currency to move more toward the market before the crisis. I hope as the crisis eases that we'll see a resumption of that pattern." He also noted that "any observer can see these days that the pressure is downward on the USD and upward on the other market currencies, that we have a global imbalances issue with respect to some of the Asian currencies."
China plans to build reserves of strategically important minor metals and rare earth in 2010, and will push for consolidation in the industry. The Ministry of Industry and Information Technology plans to set up such reserves to protect mineral resources, Chen Yanhai, head of the ministry's raw materials department, told a conference. China is the largest producer of a number of minor metals and rare earth metals, such as indium, germanium and molybdenum, used in fields such as medication, atomic research and high-tech appliances. Earlier this year, several provinces and cities in China bought minor metals for reserves to support local metals firms when the global financial crisis hit the sector. China would also push for consolidation in the minor metals industry, Chen was quoted as saying.
According to the San Antonio Business Journal, Oldcastle Materials, part of CRH's (NYSE:CRH) Americas Materials division, has acquired the assets of Wheeler Companies for an undisclosed sum. The company has asphalt and paving operations in the south-east of the US, which would be a good fit with CRH's APAC business in the region. According to its website, the company has sales of c.$200 million. Assuming a price of 1 times sales implies that the deal would add 1-2c to group EPS. While the deal in itself is not huge, it indicates that CRH is back on the acquisition trail. CRH has one of the strongest balance sheets in the sector. Brokers estimate that it could complete up to €3 billion of acquisitions over the next three years, which would provide it with a strong platform for future growth.
Nollaig Shona Daoibh Go Léir!
Have a very merry Christmas and I'll see you in the New Year.
And Finally… Jack Bauer Interrogates Santa

Disclosures: None