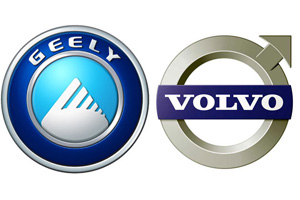 After months of negotiations and numerous trips to the bargaining table, Ford (NYSE:F) has finally brokered a deal to sell Volvo to Chinese automaker Geely. According to a Ford press release, an official agreement will be signed by Ford and Geely in the first quarter of 2010, with the sale to close in the following quarter, provided that financing arrangements and approvals by various regulatory agencies stay on-pace.
Neither party has yet discussed specifics of the sale. However, we know that Ford bought Volvo for around $6 billion in 1999, and since most of the rumors surrounding these negotiations set Geely's bid between $2 billion and $3 billion, the sale is likely to represent a big cash loss for Ford. It's also safe to assume that Ford's concerns over intellectual property rights have now been addressed, as has Ford's wish to see Volvo's base of production remain in Europe (even though Geely has already begun expanding its resources in China). We also gather that the American investment consortium known as Crown was unable to make a compelling offer.
There isn't much new information included in Ford's press release (pasted below), but halfway down, we do find this little nugget: "While Ford would continue to cooperate with Volvo Cars in several areas after a possible sale, the company does not intend to retain a shareholding in the business post-sale." That decision is in keeping with the "ONE Ford" strategy that the company has employed the past few years -- a policy that prioritizes focus on Ford's core operations. Such a streamlined, cautious approach is smart these days, considering the instability in the international economy; however, given China's surging auto market -- which has grown 45% in 2009 -- there might've been some advantages to obtaining a share of Geely/Volvo.

In a brutal year that's seen the demise of so many brands -- some that needed shuttering, others that did so prematurely -- it's nice to close out 2009 on an up note, don't you think?