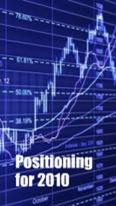 I came of age during the great democratization of stock market investing. It probably started when you could get SEC documents online, and it's been chugging along ever since, the latest part being the website you're reading now. Never before has the investor's main tool—information--been as available to the small investor as it is to the Big Boys on Wall Street. As I look ahead to 2010 and beyond, however, I'm forced to conclude that it will be a year for those Big Boys. In the aftermath of the stock market rebound of 2009, my sense is that the best risk-adjusted returns will lie outside of stocks, in places like commercial real estate, mortgage-backed securities, and distressed corporate debt, where it's very hard for small investors to play.
The good news is, the small investor need not sit completely on the sidelines. Many of the best of the big boys, the world's top professional investors, have decided that the benefits of public ownership are worth the burdens, and therefore you can buy a piece of their prowess on the stock market. Don't be surprised if they outperform the average hedge fund in 2010 and beyond. Our Man in Omaha is the most famous example, but here is a sample of some others, in alphabetical order:
Brookfield Asset Management (NYSE:BAM) (Bruce Flatt)
Fairfax Financial Holdings (FFH) (Prem Watsa)
Greenlight Reinsurance (NASDAQ:GLRE) (David Einhorn)
Leucadia National (NYSE:LUK) (Ian Cumming and Joseph Steinberg)
Vornado Realty Trust (NYSE:VNO) (Steven Roth)
Winthrop Realty (NYSE:FUR) (Michael Ashner)
These are not picks per se (I don't currently own any of them, but I do own some Berkshire Hathaway (NYSE:BRK.A)), just suggestions for further research. Each of these companies has the wherewithal to create value from those areas where I think the best investment opportunities will be found, and each has proven investment talent at the top. At the very least, you should consider them (as opposed to an index like the S&P 500) your competition if you're an active investor yourself—ask yourself whether your picks are likely to outperform them.
As you research these public professional investors, you've got one big advantage: The 2007-2009 period has proven to be the perfect natural experiment for you to judge them. No experimental psychologist could have designed a more diabolical maze for his test subjects to try to navigate—you had a period of overvaluation and froth, followed by a crash, followed by a full-scale panic, followed by recovery and snapback. Figure out which investor "had a good war" and you're well on your way to future outperformance, not only because today's bargain purchases will become tomorrow's outperformance, but because 2010 promises to be just as interesting and mettle-testing as 2009. Good luck to you.
Now let's take a look at my "Positioning for 2009" essay and judge it in hindsight. This will hurt me more than it hurts you, but here goes:
I) I think the wisdom of King Solomon was vindicated: "This too shall pass" proved to be good advice. It's hard to remember just how pessimistic people were one year ago, even more so in March.
II) I think the wisdom of Billy Ocean was also vindicated: "When the going gets tough, the tough get going" will turn out to be moneymaking advice. Those investors who had the ability to keep calm, keep carrying on, and keep looking for bargains during the darkest days of 2009 ensured for themselves several years of outperformance, as I don't believe we'll soon see again the panic-induced opportunities that we saw in March. The trick was being able to buy those bargains without necessarily predicting when they'd go up—only those investors willing to endure a horrible 2009 were able to enjoy a fantastic 2009 when markets rebounded faster than expected.
III) To no one's surprise, both Warren Buffett and Barton Biggs were right: the stock market bottomed long before the economy improved.
IV) "In any event, today's 'flight to quality' environment is an opportune time to diversify away from the dollar, as foreign assets are cheaper than they have been on both own-currency and dollar-based terms." Time will tell whether this advice proves to be good, but early returns are in the right direction. I continue to be short the dollar as a secular trend.
V) "A corollary: today one of the most undervalued assets is expected future inflation. I believe those who protect themselves now will be rewarded. I don't favor the usual suspects like commodities or shorting treasuries. Rather, I'm trying to invest in companies with high ROEs and low capital requirements, pharmaceuticals like Pfizer (NYSE:PFE) and Sanofi-Aventis (NYSE:SNY) for instance." I finally got the courage to name names and what happened? As it turned out, Pfizer underperformed the S&P in 2009 while Sanofi-Aventis outperformed only slightly. But this is a longer-term bet, and I continue to think it's a good one. If and when inflation does arrive, the power of the high-ROE business models will show itself.
Finally, a 2010 ETF prediction. I don't have it in me to make a call just on 2010, but I'll venture a five to ten-year prediction: a Japanese stock ETF like EWJ. My reasoning is crude: if you'd asked me ten years ago which indices would perform best in the coming decade, last on my list would have been Russia and Ukraine—I wasn't sure their stock markets would even survive. As it turned out, they were among the best performers. In that spirit, I'll take the country I'm most pessimistic about today and predict great things!