By Tim Seymour
Recently on Fast Money I recommended Avon (NYSE:AVP) as my final trade, as my thoughts into earnings were that this was a company that was slowly but steadily reversing years of poor client focus, getting more efficient, and slowly moving down the road on settling onerous federal bribe charges - and potential SEC penalties as well.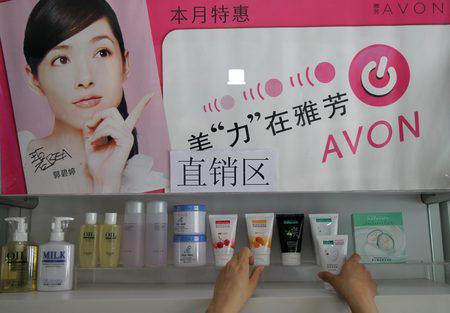 I believe that CEO Sheri McCoy is overseeing a turnaround that will be steady if not spectacular and this is some of the cheapest exposure to the emerging market middle class consumer relative to other global emerging market (GEM) players who have had a tremendous 3-year run. I was very wrong on my timing. Yesterday the stock traded down -21.9% on monster volume (about 20X average 30-day volume).
On Oct. 31 Avon released third-quarter numbers that fell short on the sales line primarily in North America but the headline grabber was that the SEC was threatening larger than expected penalties to reconcile a long-running bribery probe.
With the move in the stock you are now back to levels where the stock traded before ripping 20% higher on fiscal Q4 earnings. You are also at key support level that goes back to December '11.
While the company appropriately used words like "material" to describe the federal and SEC penalties they are facing, Avon is a $7.6 billion market cap company (even after last week's plunge) with $2.3 billion in revenues last quarter. Solvency is not the issue.
When analyzing Avon after its recent move, know that a cheap stock got cheaper. Avon's multiples (9.2 times 'e13 PE and 0.92 X P/S) are major value relative to the broader GEM consumer space. And while North American sales were disappointing and overall sales in the main beauty business were -9%, the company has seen enormous upside leverage to consumers outside of North America, and this growth path is where the company is focused.
More than 80% of the company's revenues come from outside of North America. Latin America is more than 50% of sales.
It's still too early in Sheri McCoy's turnaround plan to determine whether she is broadly succeeding in turning around Avon but this is what we like to call a transformational story where there could be a long-term structural investment call - if you believe they can get past the regulators. The core business is well positioned.
With the caveat that this is a company with significant risks around it, this is a position I would add to at these levels.