After a rocky start to 2009, global equity markets finally found a bottom and began an impressive recovery effort that saw many indexes nearly double from their March lows. While not all recoveries were created equal — emerging markets sprinted into the lead early and distanced themselves from the world's developed economies throughout the year — stock markets in every region of the enjoyed a welcome turnaround in 2009.
Well, almost every region.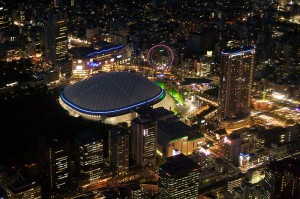 Japan has endured another tumultuous year, with rising unemployment, mounting government debt and sliding prices creating stiff headwinds for an economy that has a history of "lost decades." Now, smart money is coming in on a prolonged downturn for the world's second-largest economy, as hedge funds begin to bet that a financial crisis will unfold in Japan in 2010."These investors, including some who made successful bets against risky mortgages and financial companies in recent years, anticipate trouble for Japan's financial system, writes Gregory Zuckerman. "Their concern: Government borrowing continues to climb while demand for the nation's debt could taper off."
Japan's balance sheet makes public finances in the U.S. look sterling. Government debt as a percentage of GDP is expected to hit 219% in 2009, up from 120% in 1998 according to the IMF. That's well more than double the 85% tally for the U.S. and triple the 69% burden in the U.K. Potentially compounding this problem is Japanese demographics. As the population ages, the savings rate could decline, and traditional buyers of government bonds could cut back purchases or even become sellers.
Despite the mountain of debt, there are reasons to have confidence in Japan's bond market. Zuckerman notes that the biggest buyers of Japanese debt continue to be domestic investors, including banks, pension funds, and insurance companies. Moreover, Japan's ongoing battle with deflation actually gives support to the bond market and helps to keep yields low. When prices are falling, a meager 2% nominal return becomes amplified in real terms.
Japan ETFs In Focus
The bets being placed by hedge funds against Japan are mostly complex in nature, ranging from options contracts on forward rates to credit default swaps to swaptions. But there are a number of ways to make a bullish or bearish bet on Japan's prospects for weathering the current storm through exchange-traded products. Some of the options include:
SPDR Russell/Nomura Small Cap Japan ETF (NYSEARCA:JSC): While there are several U.S.-listed ETFs offering exposure to the Japanese economy, the majority of these funds are dominated by mega-cap stocks that generate significant portions of their revenue outside of Japan (such as Toyota (NYSE:TM), Mitsubishi, and Honda (NYSE:HMC), just to name a few). Because JSC invests in small cap Japanese companies, this fund will be more directly impacted by the country's financial situation than EWJ or ITF. We're actually bullish on JSC (see all Ten ETF Ideas For 2010), but those with an opposite view are able to sell this fund short.(Click to enlarge)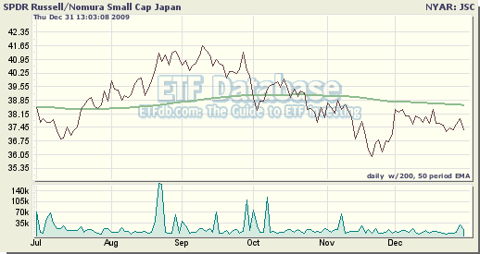 SPDR Barclays Capital International Treasury Bond ETF (NYSEARCA:BWX): We've yet to see a line of ETFs that allows U.S. investors to target debt of foreign governments on a country-specific level, but there are several funds that offer diversified exposure to international Treasuries. More than 20% of BWX's holdings are in Japanese government debt, making this ETF vulnerable to a deteriorating financial situation. Similar to JSC, this fund can be sold short by investors looking to bet against the country's bond market.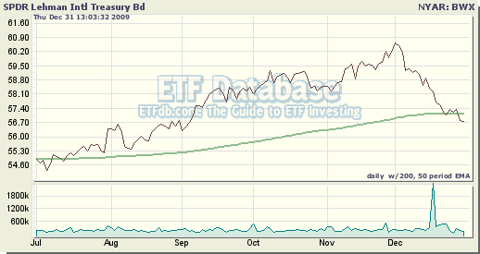 ProShares UltraShort Yen (NYSEARCA:YCS): Many hedge funds have made bets against the Japanese yen, positioning themselves to profit if the currency loses a significant portion of its value relative to the dollar. YCS seeks daily investment results that correspond to 200% of the inverse of the U.S. dollar price of the yen, making it an attractive option for investors expecting the Japanese currency to come under fire. Of course, it should be noted that YCS offers daily leverage, and as such should be monitored on a regular basis.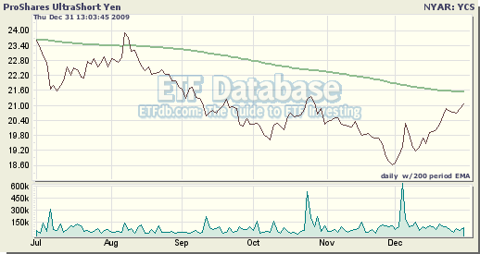 Disclosure: No positions at time of writing.