Despite the dismal home sales data, the S&P 500 rallied to a 15-month high led by financials and energy companies after a ninth day of gains in crude oil prices on cold weather in the Northeast. Hartford Financial Services jumped 7.7% on speculation life insurers will need less money to cover losses from residential mortgage-backed securities. Exxon Mobil (NYSE:XOM) and Chevron (NYSE:CVX) paced gains, as did 33 of 39 S&P 500 energy companies. But Alcoa (NYSE:AA) and Travelers (NYSE:TRV) fell at least 2.4% to lead the Dow Jones Industrial Average marginally lower. Fear of missing "the rally", a la 2009, is clearly propelling the market as cash is being put to work across the board.
Today the US ADP report showed that the private sector shed 84k jobs in December (versus an expected read of -75k). This is the smallest amount of losses since December 2008 and the previous two months readings showed a positive downward revision of 41k. Forecasters are predicting a flat print on the all important Non Farm Payrolls report due Friday at 13.30. Disappointingly, the key US Non-Manufacturing ISM just released has taken a backward step (coming in a 50.1 against an expectation for a 50.5 outcome amongst economists). A print below 50 would imply contraction. Perhaps surprisingly stocks are flirting around the unchanged level on the day ahead of the FOMC minutes to be released tonight just after 19.00.
US stocks on the move today include to the upside 3M (NYSE:MMM) after the company was upgraded to "conviction buy" from "buy" by Goldman Sachs. In other broker coverage Dow Chemical (DOW) advanced 2.4% after they were raised to "overweight" from "equal-weight" at Barclays Capital. And AngioDynamics (NASDAQ:ANGO) is on the up 5.5% today. The maker of devices to treat cancer and heart disease boosted its full-year profit forecast, saying it expects to earn at least 46 cent a share. Family Dollar Stores (NYSE:FDO) surged 11% after the discount retailer said first-quarter profit was 49 cents a share, beating analysts' estimates. Beazer Homes (NYSE:BZH) fell 10% after the homebuilder said it's offering 18 million shares and $50 million of convertible notes, raising money to repay debt. Monsanto (NYSE:MON) is down 2.6% as the world's largest seed producer reported a first-quarter loss of 2 cents a share, trailing the average estimate of break-even results.
Today's Market Moving Stories
Breaking News: Former UK Ministers Hoon and Hewitt seek secret ballot on Prime Minister Brown's leadership to resolve the issue" once & for all" – according to the BBC.
Fitch Ratings has lowered Iceland's long-term foreign- and local-currency issuer default ratings by one notch to BB+ and BBB+, respectively. BBB- is the first step into speculative territory. The outlooks on the ratings are negative, meaning further downgrade is possible.
Zhang Bing, a research fellow at the Institute of World Economic and Politics (under the Chinese Academy of Social Sciences) says that "there's a very urgent need" for pushing forward the reform plan on the CNY and "now is the best timing." He added that "a 10% appreciation in the CNY against the USD should have a limited impact on the Chinese economy."
Reuters reports that Japanese finance minister Hirohisa Fujii looks set to step down, which it describes as another blow to Prime Minister Yukio Hatoyama.
The UK Nationwide consumer confidence index fell to 69 in December from an upwardly revised 74 in November, after respondents sharply scaled back their expectations for the coming year. Nonetheless, the headline index is still significantly above the record low of 45 hit last January.
The UK BRC reports that annual shop price inflation picked up to 2.2% in December – its highest rate since November 2008 and up from 0.2% in November. The BRC said it expected prices to rise further in the short term following the reversal of a temporary reduction in value-added tax at the start of January.
The headline UK service sector PMI was broadly in line with the reading in November and in line with expectations at 56.8. And the detail remains reasonably robust. The new business index rose to 57.0 from 56.8 which is the largest balance of firms reporting growth in new business in more than two years. Business expectations slipped slightly to 72.4 although this is still reasonably elevated which suggests that the Pre-Budget Report hasn't had too much of an impact on firms' confidence about the future.
Oil traded near a 14-month high in New York as an industry report showed a decline in US crude stockpiles and cold weather bolstered the outlook for fuel demand in the world's largest energy-consuming nation. Temperatures in the US Northeast, which consumes about four-fifths of the country's Heating Oil, are forecast to remain below normal through Jan. 15, according to the National Weather Service's US crude supplies dropped 2.27 million barrels last week, according to the American Petroleum Institute.
Most big European banks will have to raise massive amounts in deposits and capital if they are to avoid the need to contract, according to a report by the European bank research team at Barclays Capital. Today Allied Irish Banks (OTC:AGIBY), Bank of Ireland (NYSE:IRE) and Royal Bank of Scotland (NYSE:RBS) head Barclays Capital's top 20 list of banks that are "too big to fail" and therefore likely to face higher capital requirements and the need to match lending and deposits more closely. The report assumes regulators will demand that institutions "too big to fail" maintain a capital ratio two percentage points higher than is required of others. Given that scenario, Allied Irish would have to raise more than 600% of its current market value in fresh equity, Bank of Ireland 350% and RBS 165%.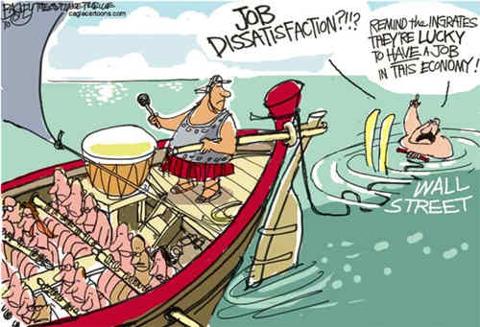 More Hellenic Hell
European Central Bank Executive Board member Juergen Stark said that "the markets are deluding themselves when they think at a certain point the other member states will put their hands on their wallets to save Greece." He added that in recent years Greece has not controlled its public accounts or worked to help improve the country's competitiveness. He noted that "the Treaties envisage the non-rescue clause and the rules must be respected."
The FX market reacted to ECB Stark's comment on liquidity injection having negative impact for European stocks along with the view that EU has no rescue plan for Greece by sharp sell off in EUR with EUR/USD breaching below 1.43. Nonetheless, the impact was only short-lived and EUR managed to pare all the losses made on the news. With the series of Dec PMI survey results from Europe mostly coming in line with expectation, there was no surprise big enough to move the market in terms of economic data releases.
The Outlook For The Pound Sterling In 2010
I have been rehearsing my argument as to why I believe that GBP will struggle this year for some time now. At the heart of my argument remains the question of where the money will come from to fund the nation's projected fiscal deficit in the years ahead. To my way of thinking, there are three possible ways out of this conundrum. The first is to return to levels of growth within the economy to allow the debt to be managed/reduced effectively. However, while the Treasury might be forecasting growth in 2011 coming in at 3.5%, others (including the CBI, OECD and IMF) are forecasting rather more modest levels emerging. The second is to cut back on public spending even more severely than is currently being planned. Given that public sector employment currently accounts for 6.1 million jobs in the UK (around 20% of the workforce) further cuts over those already being talked about would almost certainly have a significant further impact on levels of employment in the UK. The third is to simply print more money. However, for the moment at least, investors remain in the dark as to how the UK will deal with this issue.
Just to make the problem all the harder for investors to analyse, the nation must face a General Election by early June of this year. On the face of it, the outcome of this vote should be simple enough given that the latest opinion poll (conducted by YouGov) puts the Conservatives on 40%, Labour on 30% and the Liberal Democrats on 17%. Should a similar shift in voting support emerge in the coming months then they argued that this could end up depriving the Conservatives of an overall majority. Although such a result would, presumably, lead to an early second election being called to resolve the impasse, it also seems reasonable to suppose that a continued lack of clarity beyond the summer of this year over how the deficit will be dealt with would act as a further deterrent to investors. Coming at a time when a number of high profile investors are already raising questions about the outlook for the UK government bond markets, this sounds like yet another reason to avoid GBP.
Company News
Bloomberg reports that Hershey's (NYSE:HSY) executives and board members are divided on whether to make a bid for Cadbury (CBY) and have yet to arrange financing for an offer. The board met on January 4 without reaching a decision. Some members of Hershey's controlling trust, led by former Pennsylvania Attorney General LeRoy Zimmerman, have been advocating a deal, while CEO David West is among those concerned about the debt a purchase would entail. An offer would compete with Kraft Foods' (KFT) £10.9 billion hostile bid and would involve swallowing a company more than twice Hershey's size.
Wal-Mart's (NYSE:WMT) Asda plans to cut the price of one in five of its products to compete with rival supermarkets such as Tesco (NASDAQ:TESO). Tesco has already pledged to save customers £280 million through special offers on products.
Sony's (NYSE:SNE) Vice Chairman Ryoji Chubachi said that Japan may face a second economic contraction as falling prices squeeze earnings at the nation's manufacturers. "There's a risk of a double-dip recession. For companies, the most difficult position to be in is when prices keep dropping and demand doesn't increase."
Meredith Whitney cut earnings estimates for Goldman Sachs (NYSE:GS) for the second time in less than a month, this time as far out as 2012. Whitney, head of Meredith Whitney Advisory Group and known for bearish calls in the financial crisis, is one of several closely watched Wall Street analysts who have reduced their estimates for Goldman Sachs and other investment banks in the last few weeks following a noticeable drop in trading activity. Whitney now predicts Goldman's earnings per share for the fiscal fourth quarter will be $5.50, down from $6. She said its earnings for fiscal 2010 will be $19.20, 45 cents off her previous estimate.
M&S (OTCQX:MAKSY) reported improved Q3 sales this morning, albeit a touch shy of expectations and, like Next yesterday, warned that conditions are unlikely to be a supportive as 2010 progresses. Like for like sales in the UK rose 0.8% in the 13 weeks to December 26, compare with a 0.9% decline in the first half of the year, albeit a touch shy of the 1.2% advance. Encouragingly the Christmas period was better than the quarter as a whole underlining the improving trend, whilst the absence of any one day promotional sales (unlike last year) should bolster profitability. The stock though is off 5.5% today.
And following CRH's (NYSE:CRH) trading, Davy's have upgraded their full year 2010 EPS forecast for CRH to 107.1c (from 103.2c previously). This is their second upgrade to forecasts in three months. The upgrades result from the attractively-price acquisitions completed by the company in Q4 2009 combined with an additional €200 million in cost-saving initiatives. They believe a number of factors will drive the share price from current levels towards a price target of 2600c. (1) Sentiment towards the stock will improve as discussions on the re-negotiation of the Federal Highway Bill intensify. (2) The risk to earnings estimates is upwards as the current stimulus funds flow through.
Grafton has this morning provided a trading update in which it reports that the stabilisation previously seen has continued through to the year end with H2 sales broadly inline with the H1 level. Grafton states that it continues to be strongly cash generative and to reduce debt levels without providing further detail. While positive on the impact to come from rationalisation measures management remains cautious on the FY10 outlook.
Insurance group Aviva (NYSE:AV) is to buy the US asset management group River Road for an undisclosed sum. Aviva Investors, the group's asset management arm with $364 billion under management, will buy the Louisville, Kentucky-based company, which manages $3.6 billion in US equities in what it said was an important move strategically.
The potential Codelco agreement with its workers at Chuquicamata, the world's second largest Copper mine, may result in some profit taking in the likes of Antofagasta (OTC:ANFGF) today.
And Finally… The World's First And Only Stand-Up Economist

Disclosures: None