By Brandon Matthews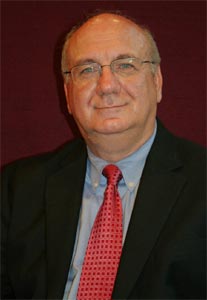 Satwaves Radio was privileged to interview Robert S. Bacarella; President, Chairman, Cheif Executive Officer and Portfolio Manager of Monetta Mutual Funds. Bacarella holds a substantial position in Sirius XM Radio (NASDAQ: SIRI) in two of his funds, including The Young Investors Fund which was awarded a 5 Star rating by Morningstar Wednesday.
Bacarella explained his investment philosophy that has resulted in his fund's out-performance and exceptional returns to date. The in-depth interview included discussions that ranged from Sirius XM fundamental and technical analysis, to discussions about delisting worries and reverse splits. From a technical standpoint, he explained that one of the most important indicators he looks at is the movement of a stock on higher than average volume, explaining a rising stock indicates that more people want to own a particular stock than sell. This philosophy alerted him to SIRI in March of 2009, and the returns speak for themselves. He then went into detail regarding the recent accumulation pattern that Sirius has begun to break out from, which he suggests may continue higher.
From a fundamental standpoint, Bacarella detailed how Sirius XM's concrete numbers fit his model. He referred to Sirius XM as "Best of Breed" in the radio industry, and was most impressed by the company's third quarter earnings results. He noted that Sirius XM Radio is establishing a consistent record of continuing to improve quarter after quarter, and will continue to hold Sirius XM shares as long as that trend continues.
The issue of a reverse split took center stage throughout the interview. Bacarrella explained that the main issue for Sirius XM is assuring its investors, both retail and institutional, that it will not be delisted. Bacarella is adamant that a reverse split is meaningless to the fundamentals of the company and gives great detail as to why such a move would result in more institutional interest and ownership. He explains that the current price is an obstacle to institutional money coming into SIRI shares and feels strongly that institutional "sponsorship" is needed to raise the stock price in a meaningful way. Stressing that fears of retail investors are unwarranted, The 5 STAR award winner is adamant that he, as well as most other money managers, will use any potential dips to add to their positions.
Position: Long SIRI