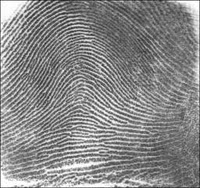 It is sad that we now have to deal with terrorism on a regular basis. But fortunately, there are companies out there that are willing and able to find ways to offset and prevent terrorism.
WallStreetNewsNetwork.com has turned up a list of 25 different anti terrorism companies which develop products and services in various areas of domestic security. Over 20 of these stocks have market caps over $250 million and eight of the stocks pay a dividend. Many of these stocks have already made a large move, but there still may be a long way to go for several of them.

As an example, Analogic (NASDAQ:ALOG) is in the business of making and marketing security technology products, explosives detection systems, and weapon and threat detection aviation security systems, in addition to their medical imaging business. The stock has a market cap of $510 million, and a forward P/E of 24. This debt free company has $12 in cash per share. The stock pays a yield of 1.00%.

FLIR Systems, Inc. (NASDAQ:FLIR) is a provider of thermal imaging and infrared camera systems for force protection, counter terrorism, search and rescue, perimeter security, navigation safety, and law enforcement. The company has a market cap of $5 billion with a forward P/E of 21. The company carries only $60 million in total debt with over $400 million in cash.

L-1 Identity Solutions Inc. (NYSE:ID) is a bit more speculative as it just reported revenues and earnings below forecast. This provider of identity protection solutions has a market cap of $664 million, and unfortunately a very high forward P/E of 104. On the plus side, the stock is selling below book value of 7.96 per share, at the time this article was written.

To see all 25 of the counter terrorism stocks, check out the free database at wsnn.com, which can be downloaded, changed, and added to.

Disclosure: Author does not own any of the above.