The Canadian dollar was one of the strongest pairs over the last five weeks of trade against the greenback, even through a time when the pound and euro declined by hundreds of pips. The main driver of the Canadian dollar's strength is oil trade, that is currently trading at the similar levels than 15 months ago (October 2008).
On the chart below there is a near perfect negative correlation between the USD/CAD and oil movements. When oil trades higher, USD/CAD trades lower, and when oil breaks lower the opposite reaction from the USD/CAD pair is expected.
Click to enlarge: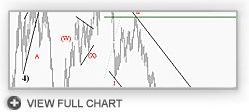 TheLFB Charting: Oil/CAD daily view
Oil is priced internationally in USD, so a long oil position automatically creates a short USD position, and vice versa. Countries with natural reserves of oil, that are priced already in US dollars, are hedging USD paper (Treasury bills or dollar notes) that are currently held as their dominant currency reserve. Why have a USD reserve in the ground, and in the bank vault too? If the USD depreciates, both of the reserves follow.
The CAD will be directly affected by the amount of oil the U.S. has in inventory. The U.S. imports the majority of its oil from Canada, so a lower than expected number may mean oil will rise, as will the Canadian dollar. A higher than expected inventory number may see oil come down in price along with a weakening of the Canadian dollar.
On Friday, the worse than expected NFP numbers sent the USD lower, affected by lower U.S. bond yields. This reaction to the NFP numbers appeared because it seems that the economy is not improving as fast as some thought, after the previous month's read. This means that the Fed may keep the interest rates low for some time.
With this being said, lower USD and higher oil pushed the USD/CAD down, near to the 1.0200 support zone, which is being tested again, after the market was unable to break through the 61.8% Fibonacci level on the up-side over recent weeks.
Currently, the market is trading very close to the lows of 2009, where a breakout will signal for a Short trend continuation towards the 76.4% Fibonacci support level shown. The stochastic is also in a short mode, which signals for a mid-term bear market.
Click to enlarge: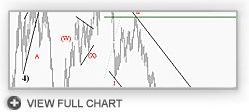 TheLFB Charting: USD CAD weekly view
The Elliott wave Team at TheLFB.com is looking for a mid-term USD/CAD down-trend continuation, into the final wave of a bear market that has started in 2009, before the pair may become bullish on the long-term.

Disclosure: No positions