My regular readers know I take a different approach which I call "shotgun investing" when it comes to the biotech sector. It involves taking much smaller positions in a larger amount of selections than in other sectors. An investor must realize that there will be many misses within the biotech portion of your portfolio. However, this should be compensated for by the occasional five or ten bagger.
Simply put, investing in biotech is different than investing in other sectors. Some hedge funds employ PhDs in biochemistry but still get it wrong as much as they get it right. How drugs/compounds actually do in actual trials is next to impossible to predict consistently. Anyone that says differently is selling something.
Other than promising products, I look for insiders to be heavily invested in the success of the enterprise. I have found quite often that increased insider buying precedes improving prospects for this type of company as a premium is put on insider expertise knowledge due to the complexity of the sector. Here are two promising & speculative biotech plays that have had recent insider buying.
Dynavax Technologies (NASDAQ:DVAX) is a clinical-stage biopharmaceutical company that discovers and develops novel products to prevent and treat infectious and inflammatory diseases. Its main product is Heplisav which is meant to treat Hepatitis B and is in phase III trials.
The stock cratered in mid-June when the FDA asked for more safety information around Heplisav. However, in late September, it announced the results of a couple of trials on Heplisav. These two trials are further evidence that the adjuvant in Heplisav is "important" in hepatitis B immunization.
The stock also seems like it has developed technical support at current price levels (See Chart).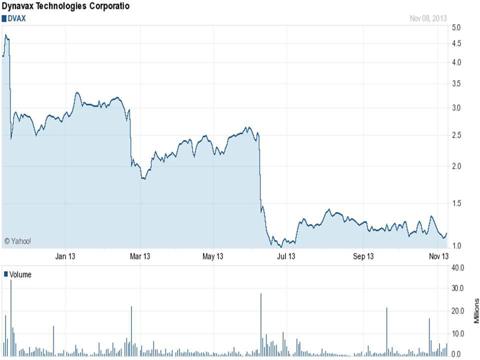 The company has over a third of its market capitalization represented in the over $75mm in net cash on its books. The median price target by the four analysts that cover the stock is $4 a share, more than triple DVAX's current price level. Finally, three insiders purchased almost 300,000 shares in the stock on the last day in October. A good vote of confidence in the company's future.
ZIOPHARM Oncology (ZIOP) focuses on the discovery and development of new cancer therapies. The company is employing novel gene expression and control technology to deliver DNA for the treatment of cancer. It is developing a platform it hopes will be useful for attacking of variety of different cancers.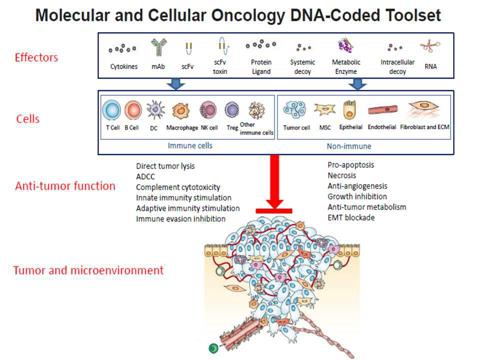 The company is currently in early phase trials of testing to see if this can be effective in treating breast cancer and melanoma. The company recently raised ~$50mm, so no more capital raises should be on the horizon and ZIOPHARM can continue to develop its compounds.
The stock has doubled over the last couple of months but is still down some 35% from its highs earlier in the year. Despite the recent rise in the stock, at least one insider believes further upside lies ahead. An officer of the company bought $10mm of new shares in the recent $50mm offering.
Disclosure: I am long DVAX. I wrote this article myself, and it expresses my own opinions. I am not receiving compensation for it (other than from Seeking Alpha). I have no business relationship with any company whose stock is mentioned in this article.