Yesterday I decided to write an article on the durable attributes for dividend investing and specifically the attraction to owning the stalwart REITs that have perpetually increased dividends. As most of you know, I maintain prolific content on the Seeking Alpha website of which a majority of my writing is aimed at the most important aspect of investing: protecting principal at all costs.
Needless to say, I focus a significant amount of my research on dividend safety. I believe that it's critical to analyze the consistency in REIT earnings as that is the best indicator of a company's profits. After all, Ben Graham explained that "consistency and durability are attributes for competitive advantage." As I explained in my recent article:
REIT dividends are arguably the most important element of wealth creation. REITs offer above-average dividend yields due in large part to the minimum distribution requirement for companies structured as REITs. They also have a history of consistently raising their dividends, resulting from cash flow growth that can come organically from rising rents and occupancies, or externally from development and acquisitions.
However, regardless of the powerful dividend attributes, REITs are not invincible. Like any stock, there are many elements that could impact the share price including a mix of unpredictable factors, many of which pertain more to emotion and mass psychology than anything else.
In fact, REITs appear to be losing luster lately as Mr. Market doesn't seem to be predicting future prices accurately. It seems that it all boils down to interest rate risk. As Howard Marks (author of The Most Important Thing) explains:
Investing consists of exactly one thing: dealing with the future.
The Most Important Thing
I'm no fortune teller and although I value the opportunity to provide you with REIT research (including a monthly newsletter), I can't predict the future. It seems that we're at a fork in the road and we all see that inescapable monster ahead of us called RISK. I can't tell you how to proceed, but I can offer some sound advice as explained by Howard Marks:
Great investing requires both generating returns and controlling risk. And recognizing risk is an absolute prerequisite for controlling it.
So how do REIT investors control the risk? As Marks explained, "skillful risk control is the mark of the superior investor." I asked Alan Gold, CEO of BioMed Realty (NYSE:BMR) what he thought about the threat of rising rates and he explained (by email):
REITs absorbed a significant sell-off this summer based I believe in large part on forward expectations of rising Treasuries. Despite Treasuries tightening (they were approaching 3.0% a few months ago), REITS are still down roughly 15% from peak. Efficient market theory (and perhaps these observations) would suggest that this risk is very apparent to the market and already priced into stocks. Recognize also, 25 bps move in treasuries is not a material move in the overall cost of capital (and could be / often is accompanies by a compression in spreads which mitigates this impact even further).

A shift in monetary policy would presumably also be related to an improving economy which in turn could/should translate into improving business conditions, leasing of space, etc. which should help property fundamentals. And finally, putting aside short-term share price impacts, from a longer term perspective hard assets i.e. real estate, are often considered a useful tool in hedging inflation.
I also dialed up Jonathan Morris, Adjunct Professor & Thesis Advisor at Georgetown University and he offered this reply:
My take is that the pace has slowed after the big run up from 12-months ago (about 100 bps). Keep an eye on the Net Asset Value (or NAV). The most reliable metric during these times should be the Net Asset Value of the REIT. Why? Because embedded in the NAV evaluation ARE THE CAP RATES FOR EACH ASSET/portfolio. The cap rates are sensitive to interest rate changes. So an analyst who sees cap rates increase - due to interest rate moves - will apply a higher cap rate to the REITs NOI to develop values.

If the REIT is trading at a discount to NAV, management could be to blame or other factors. If the company is trading AT OR ABOVE NAV on a current basis (fresh NAV numbers) rates shouldn't affect the company for the time being.

Finally, the notion that an inverse relationship exists between REIT prices and interest rate movements is sort of "old school." Why? Because back in the day, REITs didn't have (for the most part) their capital stack locked in for a long period. They relied on their line of credit (floating generally over LIBOR) and then an equity offering to pay it down. Assets in the OP were financed individually and you'd have to see where matures were.
Morris went on to explain:
Nowadays, the best managed REITs have a logical approach to their underlying debt so that the company isn't beholden to the debt markets to operate efficiently. Company debt has become very popular - even if the company isn't rated. So I doubt we will ever see a General Growth (NYSE:GGP) facing spring 2009 with the vast majority of their debt coming due at in one quarter.

Whether you like the words "traunched" or "stratified" is up to you, but the logical, smooth maturation of underlying REIT debt is very important so that only a fraction of the entire debt side of the ledger comes due at any one time. And that could be handled by drawing on the line which is usually pretty cheap capital. The size of the public REITs lines of credit have become enormous to be ready to take advantage of opportunities quickly. It can be used to retire fixed rate debt as long as the CFO has included this use in the documents.
Morris offered up his REIT picks:
Select carefully based upon your risk tolerance. I still go with Boston Properties (NYSE:BXP) across the board with a little Vornado Realty (NYSE:VNO) mixed in for the office sector. Public Storage (NYSE:PSA) in the storage space. Federal Realty (NYSE:FRT) carefully in strip centers. Still like Prologis (NYSE:PLD) carefully as an industrial play although they've gone global and it's a "heavy lifting" analysis.
Finally, before heading out to REITWorld, I called up Brad Case, Ph.D., CFA, CAIA and Senior Vice President of Research & Industry Information with NAREIT. Dr. Case gave me his assessment of REITs and interest rate risk:
If somebody can explain to me why an increase in Treasury yields should hurt REIT share prices, I'm interested in hearing the argument, but it goes against a huge amount of historical evidence. If Treasury yields increase, it'll be because the economy is strengthening-which will result in higher rent growth and higher occupancy levels, which in turn makes commercial properties more valuable. That's why REIT returns have been positive, not negative, in 12 of the last 16 episodes of rising 10-year yields going back to the beginning of 1995, with double-digit gains in 9 of them.

Finance geeks out there will take notice of this, too: when rates go up, the value of existing debt goes down-which means REITs that currently carry debt, whether it's mortgages or corporate bonds, will benefit from a decline in the value of their liabilities.

The story has been going around that commercial real estate is sensitive to interest rates, and that REIT stocks are like bonds. It's simply not true. Commercial real estate is not a fixed-income investment: it's an investment whose value tends to increase when the economy strengthens, which is also when interest rates tend to go up.
In closing, Howard Marks defined loss as "what happens when risk meets adversity." He went on to explain that "risk is the potential for loss if things go wrong." By carefully evaluating the potential for REIT risk (rising interest rates), investors can determine whether owning shares in REITs is important and worthwhile. I will repeat, I'm no fortune teller and it's the "investor's job to intelligent bear risk for profit." Marks summed it up:
Doing is well is what separates the best from the rest.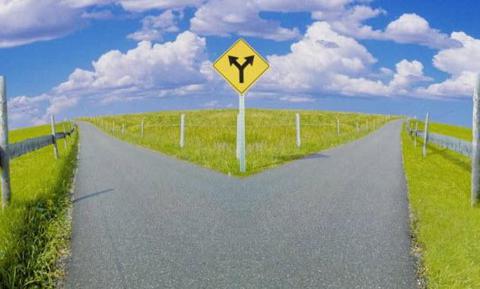 REITWorld - The author will be attending REITWorld in San Francisco the week of November 11-14. (The author cannot respond to comments for 24 hours).
Check out my monthly newsletter, The Intelligent REIT Investor and my NEW 3D portfolio (coming in December).
Disclaimer: This article is intended to provide information to interested parties. As I have no knowledge of individual investor circumstances, goals, and/or portfolio concentration or diversification, readers are expected to complete their own due diligence before purchasing any stocks mentioned or recommended.
Disclosure: I am long O, ARCP, CSG, STAG, GPT, CBL, ROIC, HTA, VTR, UMH, DLR. I wrote this article myself, and it expresses my own opinions. I am not receiving compensation for it (other than from Seeking Alpha). I have no business relationship with any company whose stock is mentioned in this article.