By Sumit Roy
Natural gas was last trading up by 1 percent to $3.60/mmbtu after the Energy Information Administration reported that operators injected 20 billion cubic feet into storage last week, within the range of analyst estimates.
The injection was above last year's withdrawal of 18 bcf, but matched the five-year average build of 20 bcf.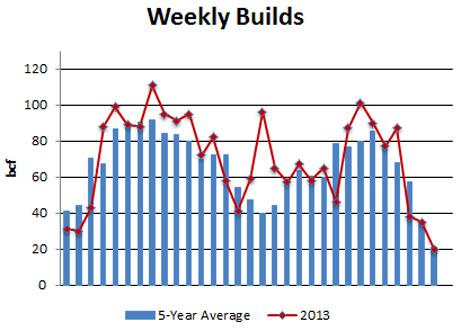 In turn, inventories now stand at 3,834 bcf, which is 77 bcf below the year-ago level and 58 bcf above the five-year average (calculated using a slightly different methodology than the EIA).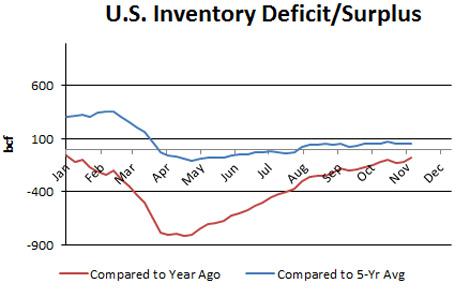 The weather last week was warmer than seasonal norms.
According to the Edison Electric Institute, utilities generated 70,174 GWh in the week ending Nov. 9, which was 0.5 percent below the same week a year ago.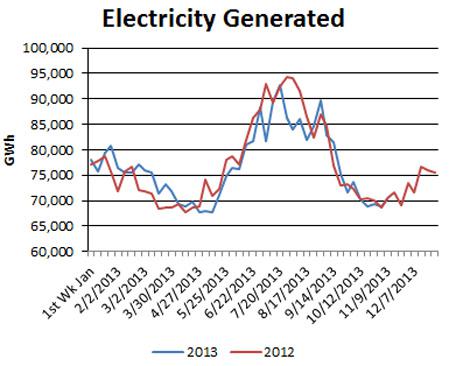 Looking forward, the NOAA's 6- to 10-day outlook calls for cooler-than-normal temperatures across parts of the Midwest and the East Coast. However, weather patterns have been volatile, with no consistent trend thus far this season.
NOAA 6- TO 10-DAY OUTLOOK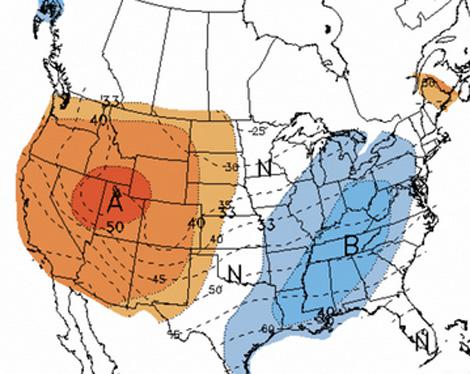 Meanwhile, the number of rigs drilling for natural gas in the U.S. rose by five to 365 last week.
Natural Gas Rig Count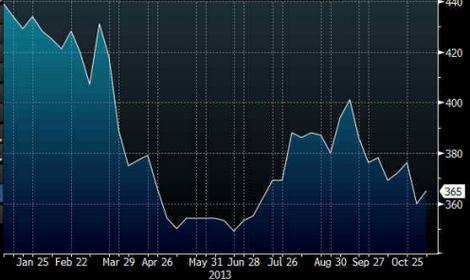 Natural Gas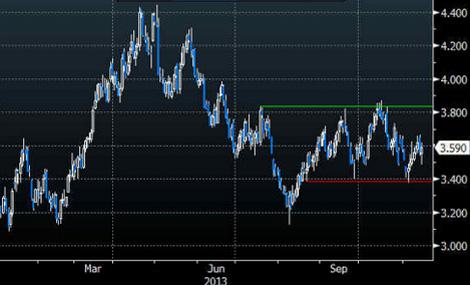 Bottom line: The latest inventory data from the EIA were neutral as the surplus against the five-year average remained unchanged at 58 bcf for a third-straight week.
Last week likely saw the final injection of the season, putting inventories at a peak level of 3,834 bcf. The massive 805 bcf deficit from April has dwindled to a mere 77 bcf. That's unsurprising; the higher prices of this year (compared with last year) resulted in a sharp reversal in coal-to-gas switching by utilities, depressing power demand.
Heading into winter, 3,834 bcf is a comfortable amount of gas-slightly above the five-year average and slightly below last year's record levels.
Indeed, everything about the current natural gas market screams 'balanced'. There are no imbalances that could spur a sharp move in either direction, and thus we find prices ensconced in a relatively tight range.
Our view remains that the only thing that can shake things up in the short term is a consistent period of either warmer-than-normal temperatures (bearish) or colder-than-normal temperatures (bullish).