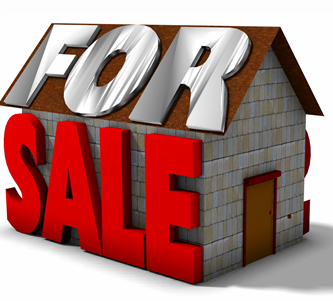 Stocks have trended lower after the National Association of Realtors reported December Existing Home Sales plunged -16.7% to 5.45M units per year; economists were expecting 5.78M. Still, sales remain 16% above the December 2008 low of 4.74M units.
Months supply rose to 7.2 from 6.5 in November.
For all of 2009, there were 5,156,000 existing-home sales - 4.95% higher than the 4,913,000 transactions recorded in 2008. It was the first annual sales gain since 2005.
Highlights from the NAR's December release:
Lawrence Yun, NAR chief economist, said there were no surprises in the data. "It's significant that home sales remain above year-ago levels, but the market is going through a period of swings driven by the tax credit. We'll likely have another surge in the spring as home buyers take advantage of the extended and expanded tax credit. By early summer the overall market should benefit from more balanced inventory, and sales are on track to rise again in 2010. However, the job market remains a concern and could dampen the housing recovery – job creation is key to a continued recovery in the second half of the year."
An NAR practitioner survey shows first-time buyers purchased 43% of homes in December, down from 51% in November. Repeat buyers rose to 42% of transactions in December from 37% in November; the remaining sales were to investors.
The national median existing-home price for all housing types was $178,300 in December, 1.5% higher than December 2008. "The median price rose because of an increased number of mid- to upper-priced homes in the sales mix," Yun said. It was the first year-on-year gain in median price since August 2007.
Total housing inventory at the end of December fell 6.6% to 3.29M existing homes available for sale, which represents a 7.2-month supply at the current sales pace, up from a 6.5-month supply in November. Raw unsold inventory is 11.1% below a year ago, is at the lowest level since March 2006, and is 28.2% below the record of 4.58M in July 2008.
Distressed homes, which accounted for 32% of sales last month, continue to downwardly distort the median price because they generally sell at a discount relative to traditional homes in the same area. For all of 2009, the median price was $173,500, down 12.4% from $198,100 in 2008; distressed homes accounted for 36% of total sales last year.