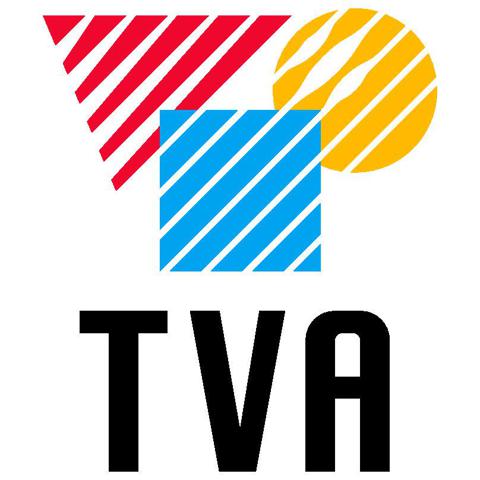 In yet another blow to "King Coal," the Tennessee Valley Authority ("TVA"), a top-5 coal consumer, has decided to close eight coal-fired plants - six in Alabama and two in Kentucky. The TVA said its goal was to reduce coal to 20% of total generating capacity, about half of what it was in 2010. The plant closings are in addition to the 18 coal fired boilers the TVA closed in 2011.
The TVA also said it wanted to replace the two plants in Kentucky with a new 800 MW natural gas plant.
No doubt the decision by TVA was affected by economic and environmental concerns. As the Wall Street Journal recently reported, Southern Company's (NYSE:SO) supposed "clean coal" plant has been faced with ever increasing cost overruns and at $4.7 billion (and rising) ranks as one of the most expensive U.S. fossil-fuel projects ever. Labor and material costs have greatly exceeded expectations. The project was originally estimated to cost $2.9 billion. In addition, anticipated environmental regulations regarding coal ash and carbon emissions means coal is no longer "cheap."
Southern's 582 MW Kemper "clean coal" plant is designed to convert low grade lignite into syngas, which is similar to natural gas. The plan is to strip out and capture 65% of the CO2 that would have been released into the atmosphere by burning coal. The thought process is that gasification is necessary for capturing CO2 because efforts to sequester CO2 from plants that burn coal haven't been practical.
But it begs the question: why go through the hassle and expense of gasifying coal when domestic natural gas prices are $3.60/MMBtu? Also, while CO2 is one problem associated with burning coal, the other dirty little secret is how to you store (or dispose...) of the toxic heavy metal particulates left over from burning coal? No one know this better than the lesson the TVA learned at its plant in Kingston, TN: a fly-ash spill can be very damaging. And expensive.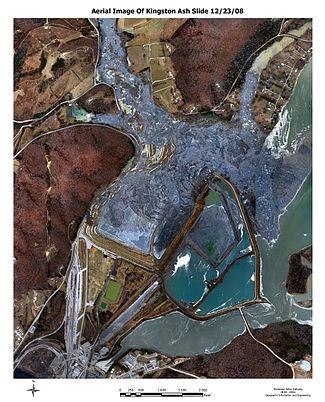 On Monday December 22, 2008, an ash dike ruptured at an 84-acre fly-ash containment area at the TVA's Kingston plant. 1.1 billion US gallons of coal fly-ash slurry was released into the Emory River, which combines with the Clinch River before emptying into the Tennessee River, one of the largest river systems in the US. The disaster was arguably one of the worst environmental catastrophes in American history. While the local Knoxville paper spent a lot of ink trying to figure out who was to blame and how something like this could have happened, I sent in a letter to the editor saying that wasn't the question. The real question was when will the TVA shut down the coal plants and replace them with natural gas electric power generation. Well, almost 5 years later, that day has come.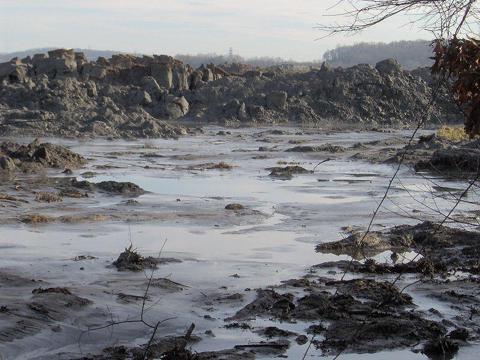 A 25-foot wall of ash ~1 mile from the Kingston retention pond.
Between the economic costs of burning coal, the obvious fly-ash storage and environmental problems, and the availability of low-cost natural gas, it's clear that burning coal for electric power is on its way out.
Wind and Solar
But it's not just natural gas pushing coal out of the power generation sector. On Nov. 1, American Electric Power (NYSE:AEP), the #1 consumer of coal for electric power generation, filed a plan to Indiana and Michigan regulators saying that the only new generating capacity it would need over the next 10 years would be wind and, starting in 2020, solar. AEP said it "expects that utility-scale solar resources will become economically justifiable by 2020." My only question to AEP is, when will it follow the TVA and shut down existing coal-fired capacity and replace it with natural gas plants?
Summary And Conclusions
The economic and environmental costs of burning coal will make it a prohibitive fuel for new electric power generation plants. As new environmental regulations are unveiled, I would expect even more coal-fired plant closures in the near future. New power generation plants in America will be almost exclusively natural gas, wind and solar powered. And this is great news for the environment and for ordinary Americans' health.
From an investment point of view, the TVA news just means long-term trouble for coal producers like Peabody Energy (NYSE:BTU), Arch Coal (ACI), Alpha Natural Resources (ANR) and CONSOL Energy (NYSE:CNX). While the big hope is that exports of coal will take up the slack in demand, serious pollution concerns has China scrambling to use natural gas for electric power generation to quell social health concerns. I would be cautious about bottom feeding on the coal stocks (see chart above).
On the plus side, we can expect increased natural gas consumption by the power generation sector for decades to come. This is beneficial to companies like Exxon Mobil (NYSE:XOM) and ConocoPhillips (NYSE:COP), the #1 and #7 producers of domestic natural gas, respectively. Considering Warren Buffett's familiarity with utility company operations via Berkshire's (BRK.A) (NYSE:BRK.B) MidAmerican Energy Holdings Corp and NV Energy stakes, it is quite possible the future of natural gas power generation was a primary consideration in BRK's recent 40 million share purchase of Exxon stock.
Disclosure: I am long COP, XOM. I wrote this article myself, and it expresses my own opinions. I am not receiving compensation for it (other than from Seeking Alpha). I have no business relationship with any company whose stock is mentioned in this article.
Additional disclosure: I am an engineer, not a CFA. The information and data presented in this article was obtained from company documents and/or sources believed to be reliable, but has not been independently verified. Therefore, the author cannot guarantee its accuracy. Please do your own research and contact a qualified investment advisor. I am not responsible for investment decisions you make. Thanks for reading and good luck!