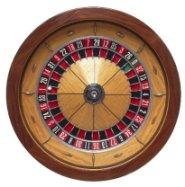 The folks at Deutsche Bank's (NYSE:DB) asset management arm must be feeling lucky these days. Consider what's been happening at the Global Stock Commodities Fund (GCS), one of the eleven closed-end funds in their DWS fund group. In 2008 insurgent candidates for the Board of Directors got 6,814,261 votes to only 3,643,328 for the incumbents, but fund bylaws required a majority of all 18 million shares outstanding, not just those voting, for anyone to be elected. The challengers didn't get over 9 million votes, so no one was elected and the "hold over" incumbents get to stay on the Board indefinitely.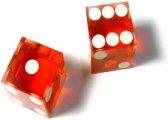 In 2009, a second batch of Directors were up for re-election. This time the DWS folks avoided losing to their activist challengers by simply not holding any annual meeting at all, even though GCS' own company bylaws, state statutes and the SEC require it.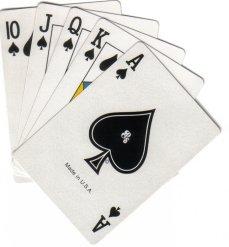 Third time's the charm. Hot on the heels of a major demotion from Morningstar (from four stars to just one), on January 20th the GCS Board announced a change in the fund's investment objective: from "capital appreciation" to "total return". Instead of investing in equity securities of commodity-type companies, like XOM, CVX and BHP Billiton Ltd. (NYSE:BHP), GCS will stock up on "commodity-linked derivatives", to be backed by a fixed-income portfolio made up of US and non-US government and corporate securities and derivatives thereof (which doesn't leave much out). Deutsche Asset Management, DB's investment management arm, will also be sending in new managers to replace its current team.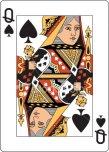 So what's wrong with that? Plenty. Investors who bought GCS seeking long term gains from equity holdings in the resources and materials sector will now find themselves owning bets on commodity futures leveraged against a bagful of bonds from somewhere-or-other. Since GCS is a closed-end fund, investors can't redeem their shares on request, but have to hope someone with greater faith in "New GCS" will come along and take the shares off their hands, possibly at a substantial discount to asset value. There ought to be a law.
In fact, there is a law. Section 13(a) of the Investment Company Act of 1940 says the Board needs shareholder approval in order to do what they did:

"No registered investment company shall, unless authorized by the vote of a majority of its outstanding voting securities-- ....(2) purchase or sell real estate or commodities or make loans to other persons, except in each case in accordance with the recitals of policy contained in its registration statement in respect thereto; (3) deviate from its policy in respect of concentration of investments in any particular industry or group of industries as recited in its registration statement, [or] deviate from any investment policy which is changeable only if authorized by shareholder vote...."
And it so happens that the Registration Statement GCS filed with the SEC back on September 23, 2004 said:
"The Fund's investment objective is capital appreciation with total return as a secondary objective. The Fund's investment objectives and certain investment policies are considered fundamental and may not be changed without shareholder approval."
And what's more:
"Strategic Transactions [defined as options, swaps and futures contracts, foreign currency transactions, interest rate transactions and short sales etc.] will not be used to alter fundamental investment purposes and characteristics of the Fund."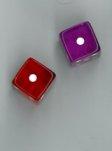 The Fund has certain investment restrictions. It can't:
".... 5. Make loans of money or property to any person, except through loans of portfolio securities, the purchase of debt instruments consistent with the Fund's investment objectives and policies, or the entry into repurchase agreements; ... "The investment restrictions numbered 1 through 5 in this Statement of Additional Information have been adopted as fundamental policies of the Fund. Under the 1940 Act, a fundamental policy may not be changed without the vote of a majority of the outstanding voting securities of the Fund, as defined in the 1940 Act."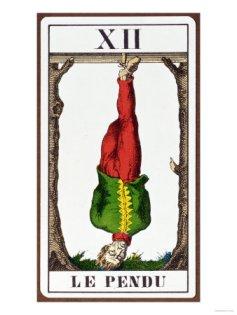 And of course, there wasn't a GCS shareholder vote, because there haven't been any annual meetings, because the Directors are afraid they would lose by a landslide. So if (when?) the new strategy explodes, DB's asset managers are going to be hanging in the crosshairs of the plaintiffs' securities class action attorneys, since at least one Federal Circuit Court of Appeals (the Ninth, covering California) has indicated that there is an implied private right of action for violations of Section 13(a). Lapidus v. Hecht, 232 F.3d 679 (9th Cir. 2000). A recent District Court case confirms this. Northstar Financial Advisors, Inc.v. Schwab Investments, Inc., No. C 08-4119 SI, 2009 WL 415616 (N.D. Cal. Feb. 19, 2009).
Step right up! Place your bets! Feelin' lucky?
Disclosure: Author holds a long position in GCS