Something is going on behind the scenes with Hollywood Media (NASDAQ:HOLL). As you know, there was a lawsuit settlement between Hollywood Media and AMC. However, only part of the settlement is known. I think that there is more to it than what was already disclosed. So far, Hollywood Media got an increase in ownership of MovieTickets.com and AMC is going to be doing business with MovieTickets.com again. My friend called MovieTickets.com yesterday to see when AMC theaters will be available and was told "We are doing so [turning AMC theaters] as we speak - but it will take some time." Since AMC theaters are not showing up on MovieTickets.com, he called today again. This time, the response was completely different "Sorry we do not have any further information at this time."
The first thought that came to his mind was a possible merger with Fandango in the making. It is definitely possible. But here is another interesting thing. He took a photo of MovieTickets.com website.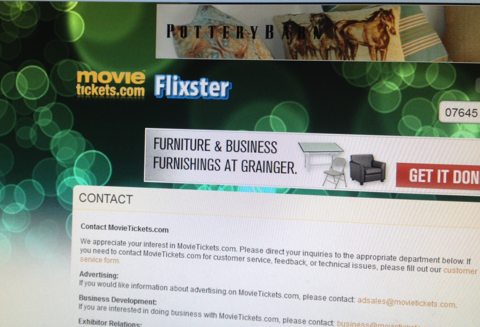 Notice that right next to MovieTickets.com logo, there is a Flixster logo. These logos are the same size and they are completely different companies. Does this mean that MovieTickets and Flixster just entered into some kind of partnership? We never saw this logo there before. Does this mean that Time Warner (NYSE:TWX), owner of Flixster, is getting involved here?
Time Warner acquired Flixster for about $80 million. I don't know whether there are any conclusions that can be made from this, but it feels like there is something going on behind the scenes.
Disclosure: Long HOLL