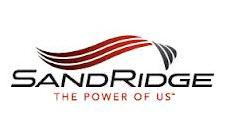 Executive Summary
SandRidge Energy (NYSE:SD) reported third quarter EPS of $0.07, beating estimates by $0.04. Revenue of $493.6 million beat current estimates by $27.9 million. CEO James Bennett raised guidance going forward. Bennett stated,
"Through successful high grading efforts and operational improvements, we have increased Mississippian production from the second quarter even while reducing our rig count by 15%, again delivering more production for less capital. As a result, we are increasing full-year production guidance for the second quarter in a row without increasing budgeted capital expenditures and while continuing to lower other expenses."
Sounds great, nevertheless, the stock sold off hard the next day, dropping nearly 10% from the mid sixes to six. In my previous article I stated that if SandRidge's stock could hold $6 after I might jump back in to the stock. Well, $6 has come and gone in a flash. SandRidge has fallen another 10% and is now flirting with the 200 day sma. See chart below provided by Finviz.
Apparently, shareholders are taking a wait and see approach on the stock. I can't blame them at this point.
SandRidge's Assets In Question
SandRidge Energy's $350 million 2014 plan to drill an additional 100 horizontal wells in the Kansas Mississippian Lime formation is a somewhat counter intuitive move. In September, Shell Oil announced it was selling its Kansas assets. Shell was not the first to call it quits on the Kansas side of the formation either. This huge investment in assets left for dead by others leaves a significant amount of risk looming in the near future, and rightly so.
Will SandRidge Succeed Where Others Have Failed?
David Lawler, SandRidge executive vice president, stated,
"At this point we are taking a more measured approach and ensuring that we understand all aspects of the area that we are drilling in. So we are going a little slower than we have in the past because the rock does change from county to county in Kansas to a greater degree than in Oklahoma."
The formation on the Kansas side is shallower and not as contiguous making it more difficult to profitably extract oil. Even so, SandRidge states with lower costs driven by a high level of efficiencies it can succeed where Shell has failed. "We have been doing very well in that same area and we have the same type of data that Shell has," Lawler said. "We see opportunity across all of Kansas." It remains to be seen if SandRidge can make a go of the Kansas side of the formation. At this point, I have no idea what will happen. The unknown unknowns are too many for me to calculate.
Macro Picture Looks Gloomy
Two macro developments are occurring that make me wary of jumping back into the stock at this time. The market seems to be rolling over right now after reaching new all-time highs. The S&P 500 hit 1800 and the Dow touched 16,000. This is amazing, but a little scary as well. More importantly, the U.S. is producing a vast amount of oil and gas recently. According to federal data, the U.S. last month pumped more oil here at home than it imported to meet its energy needs. The price per barrel may drop due to a supply/demand imbalance. Drilling in areas like the Kansas formation may become unprofitable.
Conclusion
SandRidge Energy's stock looks like dead money walking to me at least until the next earnings announcement. Even then, it will need to significantly beat estimates to gain investor favor. Furthermore, if the stock cannot hold the 200 day sma, it may be in for a deeper drop. I really want to believe in the company, but at this time the risk is not worth the reward. I would avoid SandRidge until after the next earnings results are announced. There are better opportunities out there right now.
Disclosure: I have no positions in any stocks mentioned, and no plans to initiate any positions within the next 72 hours. I wrote this article myself, and it expresses my own opinions. I am not receiving compensation for it (other than from Seeking Alpha). I have no business relationship with any company whose stock is mentioned in this article.