"I'm an idealist without illusions." - John F. Kennedy
While the notions of world peace and the complete cessation of gambling, alcohol and cigarette additions are nice, the intelligent investor must live in a reality where inevitable conflict and the human reliance on such legal addiction lies.
Companies that focus on the industries of defense, gambling, alcohol and tobacco are known as vice-stocks. While they operate in dirty businesses, the historical performance as well as recession-proof tendencies make the stocks of publicly-traded vice companies attractive investments.
USA Mutuals of Milwaukee, WI offers a diversified option to invest alongside this theme with the Vice Fund (VICEX) that carries a 1.65% expense ratio. In the Vice Fund 2013 annual report, the fund outperformed the S&P 500 Index in the most recent 6-month, 1-year total return and the recent 3-year and 10-year average annual returns.
According the USA Mutuals, a hypothetical $10,000 invested in VICEX from March 31, 2003 to March 31, 2013 would amount to $32,619, versus $22,675 for the S&P 500 Index. This growth amounts to a compound annual growth rate of 12.55% per year for the VICEX fund over the same 10-year period.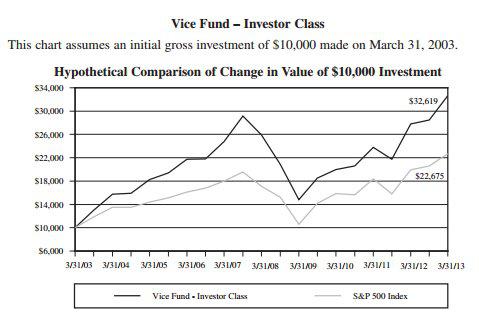 With such a strong track record, one would expect a heavy asset base however the fund only held $132.6 MM in assets as of 3/31/13. The reasons for a limited investor interest include the 1.65% expense ratio, which is considered high. Also, USA Mutuals is a boutique investment firm with only two mutual funds, a very weak web presence and an unheard of name in an industry where trust and longevity are key.
VICEX also holds many non-income producing securities, as seen by their 2012 dividend income distribution of 1.11% on the current NAV. Income investors may prefer to invest directly in vice stalwarts such as $28 billion defense contractor Raytheon Co. (NYSE:RTN) and $188 industry-leading tobacco manufacturer Philip Morris International, Inc (NYSE:PM), which have strong dividend growth rates and yield 2.53% and 4.35%, respectively.
Those looking to mimic and outperform the vice track-record without conforming to sub-par yield and high expense ratio may find opportunity in smaller, high-growth vice companies. In reviewing the VICEX holdings, there are three small-cap options that pay dividends and have a 2-year dividend compound annual growth rate that exceeds 20%.
1. Sturm, Ruger & Co. Inc. (NYSE:RGR), $78.69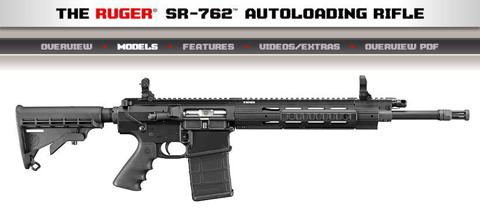 Sturm, Ruger & Co. is a $1.5 billion firearm design and manufacturing firm founded in 1948 and is based in Southport, Connecticut. The company does not produce famous guns such as the AK-47, the Uzi or the AR15, nor does it own Remington, Winchester or Glock, however its sales Ruger gun sales have grown rapidly in the sporting and law enforcement communities. With the evolution of gun control laws and design improvements, as well as the increase in gun demand, companies such as RGR remain a relevant component of society.
The dividend at RGR has not been consistent historically, however distributions paid in 2013 amounted to $2.124 per share. Over the last two years this equates to a compound annual growth rate of 35.4%. The total yield on the current price is 2.7% and the company P/E is 14.92. As gun sales have trended upward, the stock has improved dramatically over the recent year and 2-year time periods. RGR is up 48.26% in the past year and 152.5% in two years (58.9% annually).
2. International Game Technology (NYSE:IGT), $17.22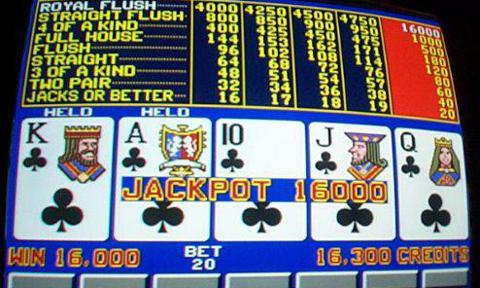 International Game Technology is a $4.5 billion technology and manufacturing company located in Las Vegas, Nevada. IGT supports the gaming industry as a one-stop shop for casino games as well as server-based games and mobile gaming. IGT has global sales and yields 2.6% on the current price.
Over the last two years the dividend has a compound annual growth rate of 35.4%, however the stock has grown on average 2% per year. The stock has been up and down since 2011, with the current price up 30.55% over the last 52 weeks and down 18.8% from the recent high made this September.
3. Churchill Downs Inc. (NASDAQ:CHDN), $86.50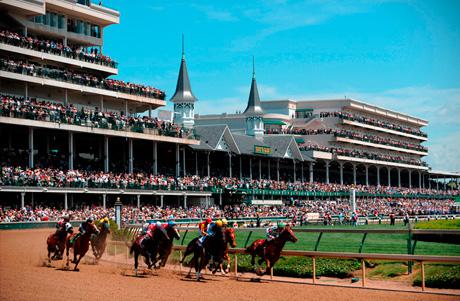 Churchill Downs is a $1.5 billion gaming company based in Louisville, Kentucky that is focused on horse-racing operations as well as gaming. Their trophy property is the Churchill Downs racetrack in Louisville, where the annual Kentucky Derby is held. In fact, shareholders who own at least 100 shares are able to request two free passes to any of the CHDN racetrack properties and are even valid for the Kentucky Derby.
In total, Churchill Downs owns five racetracks as well as six casinos, several off-track betting facilities, a video poker business, an online wagering business and bluff.com and bluffpoker.com, which are online poker sites that would bank on a change in law to legalize real-money online poker sites.
The stock trades at $86.50, which gives CHDN a very small current yield of 1%. The nice part about their dividend is that it has grown at a 31.91% annual rate since 2011, which is a metric income investors love to hear. Since 2011 the stock has a compound annual growth rate of 40.37%, with a 40.93% return over the past 52 weeks.
Conclusion
While there are several vice stocks to choose from, the firearm and gambling industries offer domestic small-cap players that have strong recent stock growth coupled with high recent dividend growth. Between Sturm, Ruger & Co., International Game Technology and Churchill downs Inc., investors have three small-cap options that may offer high-growth to compliment dividend increases that income investors live by.
The three stocks mentioned here are all 2013 holdings in the USA Mutuals Vice Fund, which has outperformed the S&P 500 over the past 1-, 3- and 10-year time frames. While these dirty little stocks may play off the themes of conflict and addiction, the vice sector historical performance and recession-proof business model may make these dividend payers attractive to income investors looking for growth potential.
Disclosure: I have no positions in any stocks mentioned, and no plans to initiate any positions within the next 72 hours. I wrote this article myself, and it expresses my own opinions. I am not receiving compensation for it (other than from Seeking Alpha). I have no business relationship with any company whose stock is mentioned in this article.