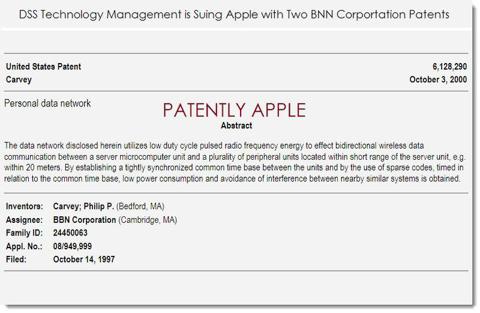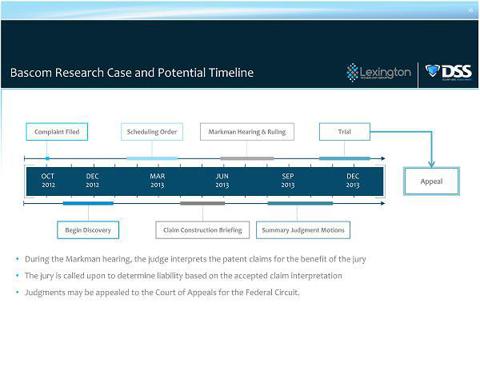 VirnetX (NYSEMKT:VHC) started going parabolic in early 2010 and we see a lot of similarities at this time between VirnetX in 2010 and Document Security Systems' (NYSEMKT:DSS) potential now for long-term results in complex patent litigation. We believe that the market's history typically repeats itself and it is a good idea to study the trends, which will repeat to profit before lots of buyers come in. The catalysts would, with DSS, be a Markman hearing against LinkedIn (LNKD), Facebook (NASDAQ:FB), Salesforce.com (NYSE:CRM), Apple (NASDAQ:AAPL), and others.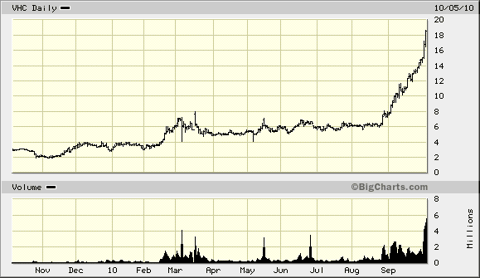 VirnetX went parabolic during their battles against Microsoft (NASDAQ:MSFT):
"It all began with a big jury verdict last March over Microsoft. The jury ruled that Microsoft infringed on VirnetX patents covering virtual private networks (VPNs) and awarded it $105 million. Instead of appealing, Microsoft settled and paid $200 million in total to resolve the dispute and license the patents.

It was a huge victory for VirnetX shareholders, who now see bright prospects for VirnetX to exact lucrative future licensing deals from scads of companies. VirnetX wasted no time in moving against its next targets. In August, it sued Aastra (GM:AATSF), Apple , Cisco (NASDAQ:CSCO) and NEC."
In conclusion, we believe that both in the short and long term DSS will have a number of wins in its nascent IP strategy as well as its legacy business, which is being turned around. We believe that DSS is a better choice than other patent holding companies since it has an operating entity division, which disqualifies it from being labeled a 'patent troll.'
Disclosure: I am long DSS. I wrote this article myself, and it expresses my own opinions. I am not receiving compensation for it (other than from Seeking Alpha). I have no business relationship with any company whose stock is mentioned in this article.