One thing about blogging on investments is that it lays out your successes or failures for everyone to see. This is especially true when you can be shown to be a fool within hours, not months. That said, I'll lay out my case here for Motorcar Parts of America (NASDAQ:MPAA), which reports Monday morning. I really liked this at 5. I also think it's a decent bet at 5.80
MPAA's business is to buy broken starters and alternators then mix and match the parts to rebuild them into working refurbished units. These are then sold primarily into the big auto parts stores like AutoZone (NYSE:AZO). The leftover pieces are sold as scrap. I like where the company is situated due to both their competitive position and the macro factors in the business. I also think that the price is quite reasonable and has pretty good upside with modest downside risk.
First, discussing the competitive position, I believe there are meaningful barriers to entry for competitors. In order to supply their customers, the company needs to keep large inventories consisting of virtually every starter motor and alternator imaginable. This leaves them with a lot of inventory on the balance sheets, about 65 million to be specific, which is a huge amount of money tied up in inventory, but it also serves as a barrier to new competition. That has positioned them to sew up long term contracts with the large auto supply stores. Given the exclusive nature of some of those contracts, and the costs involved in building up inventories, it will be difficult for new competitors to pop up on a similar scale.
Second, the macro picture favors the company in a couple of areas. First, the company benefits from the slowly improving economy, which is resulting in more miles being driven . That results in more part replacements. Second, the vehicle fleet is aging as consumers drive their cars longer. Both of those should be beneficial for MPAA. The other larger trend to note is a general improvement in scrap prices. Scrap prices fell apart in 2008 but have been consistently strengthening. See the chart below from Scrap.net.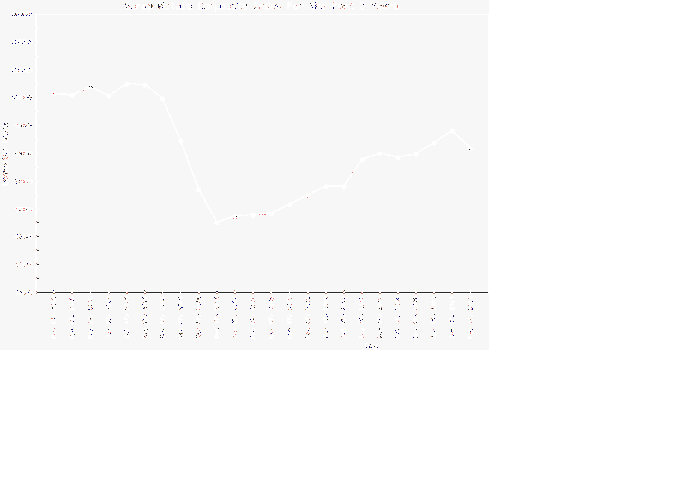 This should be a beneficial trend for their gross margins, which cratered down to 20.1% in the March 2009 quarter but have since recovered back to 27.4% in their most recent quarter.
In terms of earnings, the company earned .28 last quarter helped in part by currency gains and a one time item. I get normalized EPS of .17 last quarter. Going forward the company has several things that could improve growth outside of the general trends. They completed an acquisition last quarter that was not fully felt on the income statement and should improve EPS going forward. They also have some initiatives to move into the heavy equipment market. That seems to be an obvious complementary business that should offer opportunity for growth.
The current quarter is normally a bit weaker due to seasonality but I think the impact from the acquisition may bring revenues close to inline with last quarter. I am also looking for EPS of .17-.18. I hope that is conservative. If they make that number or better I think you should see some additional appreciation. My targets are modest but I am looking to see the stock move to the 8.00 range with a solid report.
Disclosure: Author holds a long position in MPAA