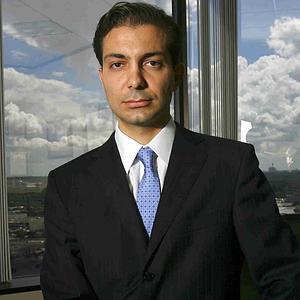 Those of our readers who have followed the evolution of Steak n Shake (SNS) over the past couple of years know that the company has made huge strides in terms of stabilizing operations and creating value for shareholders. Whereas the previous management team almost ran Steak n Shake into the ground, new chairman Sardar Biglari quickly restored the company's fiscal health, ensuring that Steak n Shake will be around for a long time to come. Not least, Steak n Shake's stock price has enjoyed a renaissance of sorts after languishing for years under the old management.
Despite all the positives that Sardar Biglari's involvement has brought to Steak n Shake, the Indianapolis Business Journal (IBJ) has published an article that can hardly be described as anything other than a hatchet job. In the article, Cory Schouten writes:
Biglari in June persuaded the board to transform Steak n Shake into a holding company for a diverse range of investments and give Biglari sole discretion over asset allocation. The board's vote essentially allowed the hedge-fund owner to use the publicly traded company as a personal investment vehicle.

The unanimous vote came after Biglari, the board chairman, managed to push out every board member unwilling to give him dictatorial authority over Steak n Shake despite his relatively modest ownership stake.
"Personal investment vehicle"? "Dictatorial authority"? This language might be more appropriately used to describe the state of Steak n Shake under previous management. Biglari's words -- and, more importantly, actions -- have made it clear that his paramount goal is maximizing long-term value for all Steak n Shake shareholders. Biglari's authority could be described as "dictatorial," but so could every CEO's authority. The question is whether such authority is used for the benefit or detriment of shareholders. In Biglari's case, the business results and stock price of Steak n Shake speak volumes.
The IBJ article also stokes fears about Steak n Shake relocating to Biglari's hometown of San Antonio, Texas, implying that jobs and capital investment might be lost in Indianapolis. We have no problem with a hometown paper looking out for its town, but in this case the IBJ is far off-base. Steak n Shake "The Restaurant Company" will continue to be based in Indianapolis. Meanwhile, Steak n Shake "The Holding Company" will operate out of San Antonio, Texas, likely with a very lean holding company staff.
The inability of organizations such as the IBJ to distinguish between Steak n Shake "The Restaurant Company" and Steak n Shake "The Holding Company" is precisely why Steak n Shake "The Holding Company" will be renamed Biglari Holdings. Listen up, confused IBJ readers: The restaurant business will continue to be called Steak n Shake.
The reader comments posted on the IBJ website show just how destructive it can be in the fast-paced online age when misleading or outright wrong information is spread by a supposedly authoritative voice. Writes IBJ reader Mike,
This is an unexpected turn of events. I frequent Steak n Shake for many reasons, but mostly because of the local headquarters. I for one will not go as often (or ever) if most of the local corporate jobs are moved.
Adds IBJ reader Joe,
When did we...decide to let sleazeball Iranian refugees (from the Shah's regime no less)purchase/own good 'ol 'Merkan companies and run 'em into the ground...my guess is his family has millions in Swiss bank accounts they've been living off of for years (used to work with one of these Iranian ex-pats years ago and he was the sleaziest 'businessman' I ever met).
Another IBJ reader who calls himself Indy Observer takes a more lighthearted approach to spreading baseless rumors:
Any truth to the rumor that the Steakburger is being renamed the Big Lari Burger?
On second thought, that last one could actually catch on. Give it a few decades, by which time Biglari Holdings may well be another stock with a six-figure price tag and tens of thousands of happy shareholders attending each annual meeting. At that time, "Big Lari Burger" just may become a no-brainer name for a burger that will be enjoyed by droves of happy shareholders.
Disclosure: No positions