Markets often seem to trade quietly the Monday after a non-farm payrolls report, in part because of the usual lack of dataflow. And with many investors still recovering from Super Bowl partying, there was an additional reason for markets to trade quietly overnight. But US stocks closed broadly lower Monday, with the Dow Jones notching its first close below 10,000 since November 4, as financial stocks tumbled amid fears of global rate hikes, European sovereign debt defaults (with spivvy rumors doing the rounds that some European banks were not trading with Greek financial names in the REPO market), and future US banking regulations. Stocks on the move included Home Depot (NYSE:HD) (+3.11%), CIT Group (NYSE:CIT) (-2.1%) after naming ex-Merrill Lynch topman John Thain as CEO, home builders (+4.3%) after the Wall Street Journal said the industry is looking "a lot less bad" and Google (NASDAQ:GOOG) (+1.2%). After hours, Electronic Arts (ERTS) dropped 8.1% after they forecast fiscal 2011 profit that trailed some analysts' estimates.
Overnight Asian stocks fluctuated as speculation European officials will help Greece tackle its budget deficit prompted investors to take on more risk by buying technology and energy shares. Drugmakers and utilities declined. Aussie investment bank Macquarie Group slumped 6.1% after a disappointing profit forecast. The main focus this European morning is Thursday's scheduled summit meeting of EU Heads of State – this was given extra resonance by news that ECB President Trichet has cut short a visit to Sydney by one-day to attend this meeting, which raised expectations that the meeting could deliver some form of more substantive support for beleaguered peripheral bond markets. The announcement prompted short covering in both EUR and peripheral bonds (Greek and Portugal 10 year EUR -8bp). Notwithstanding today's modest bounce, the euro continues to look pretty heavy and I would expect renewed selling of the currency should EU leaders fail to deliver the kind of liquidity backstop that is necessary to short-circuit the run on peripheral bond markets. Risk markets will struggle to push too much higher until there is a more definitive resolution to the Greek/EU situation but it's given the market an excuse for a bit of short covering, hence the bounce in the Dow futures today.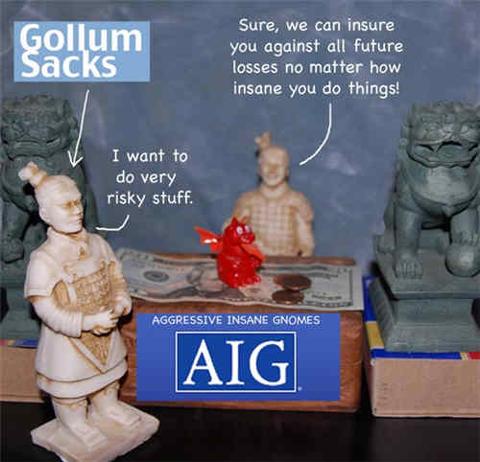 Today's Market Moving Stories
Chinese PBOC Governor Zhou Xiaochuan commented that interest rates are currently stable and that inflation has emerged, but is at a low level. He nonetheless adds that China needs to "watch inflation closely".
Nobel Prize winner Joseph Stiglitz called for Europe to "teach speculators a lesson." The comments were provoked by CME figures which show that speculative accounts have sharply raised their net short positions against the EUR to record levels. Separately, Stiglitz also warned the UK not to withdraw its fiscal stimulus, commenting that markets are a "crazy man" that spending cuts will not tame. He said that "if there is a premature withdrawal of stimulus it is more likely that there will be a double dip".
Speaking to the Aussie Central Bank's 50th anniversary symposium, ECB President Jean-Claude Trichet said that "keeping inflation expectations anchored remains of paramount importance, under exceptional circumstances even more than in normal times… Our framework has been successful in this regard thus far." Trichet reiterated that it "isn't feasible" in policy making to target inflation on a short-term basis.
The British Retail Consortium reported a 0.7% YoY decline in like-for-like retail sales in January, while total sales growth was up 1.2%. The BRC said it had been an awful start to the year, with the worst January in the 15 years it had been taking figures. It is possible, however, that the very bad weather in January hit most sectors of high street retailing.
German magazine Der Spiegel says a major US investment bank (vampire squids perhaps) has helped the Greek government to mask the true extent of the deficit with help of derivatives deal that legally circumvented the EU Maastricht deficit rules. It introduced the cross currency swaps deal, namely the €10 billion worth Dollar and Yen denominated debt exchanged to the Euro for a certain period of time, then exchanged back to Dollar and Yen debt, Greece could benefit from profitable FX rates, and the US investment bank could arrange additional credit line of up to $1 billion. The loan is not registered in Greece's debt statistics, so Greece could report to EU the window dressed deficits/GDP ratio.
Some good news – beer is a rich source of silicon and may help prevent osteoporosis.
Worst Airline Ad Ever?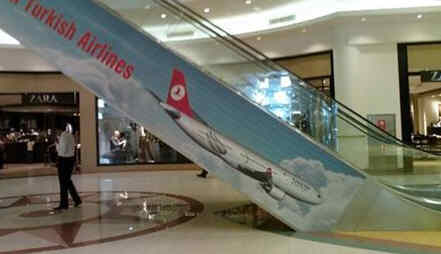 Fed Speaks Directly To The Market
It's not very often central bankers speak directly to the markets, but last night was one of those rare occasions. Fed's Bullard said the markets seem to be putting too-high odds that the first interest rate hike will come in November. He said a number of things need to occur first. The discount rate is likely to rise soon, and in small steps, he said (currently 25 basis points (0.25%) over the Fed funds target instead of the normal 100 basis points over). He also said that there's unlikely to be a Funds rise before the Fed starts selling some of its assets. That could occur late this year, he said. Note, in other words the signals are that it will be a long while yet before the Fed has gone through the necessary processes before it's in position to alter the Fed Funds rate.
Fed member Dudley said there's a need to harmonize regulatory standards across different regions and that it would be better to have a set of global standards that placed more emphasis on common equity. He said while the financial system was in better shape than it had been a year ago, many small and medium sized banks remain under significant pressure. Indeed he said loan losses are likely to pressure smaller banks for some time to come.
San Francisco Fed President Janet Yellen said that, "because both the Chinese and Hong Kong economies are further along in their recovery phases than the US economy, current US monetary policy is likely to be excessively stimulatory for them… However, as both Hong Kong and the mainland are currently pegging to the USD, they are both to some extent stuck with the policy the Federal Reserve has chosen to promote recovery… Increased exchange rate flexibility could mitigate growing inflationary concerns, and also act toward easing global imbalances and encouraging the development of the household sector, a shift the Chinese government now officially says it wants".
Company News
Europe started in positive territory (surprisingly so after a horrible US close) and has drifted off for the most part of the morning on muted volumes and a lack of anything positive to talk about. ITV placement which was very popular last night. Placed at 49.5p. Currently trading 50.25p. Earnings were broadly negative this morning, disappointments from Outotec (-8%), Swedbank (OTCPK:SWDBY) (-2.3%), UBS (NYSE:UBS) (-2%), Unibal Rodamco (-5%), SAS (-23%). On the flip side, Swatch (OTCPK:SWGNF) (+6%) continues the positive trend that luxury names have produced all earnings season, producing a confident margin beat and an "excellent" outlook for the remainder of the year.
Greencore's (OTCPK:GNCGY) sale of its malt interests (valued at circa €120 million) has stalled. A weakening market, direct imports of malt by Heineken (HINKY.PK) and speculation that the key Athy plant may run at 60% of capacity in 2010 may be hampering the sale. Also tough credit markets make it difficult for any buyer (in this case the French group Soufflet) to finance a deal. Greencore's malt business is a cyclical but high quality operation. Its sale would have released resources to finance further expansion in the US. Greencore releases a trading update on Thursday next in conjunction with its AGM
Smurfit Kappa (OTCPK:SMFTF) reports results tomorrow and have expectations for fourth quarter EBITDA of €176 million, 10% lower than the same period a year earlier. The key focus points will be management's comments on the current demand environment, an update on pricing. Has the most recent containerboard price increase (€60/tonne) which was planned from 1 February seen early success? What level of temporary or permanent capacity closures do management see as being required to help restore supply and demand? And an update on their end year debt position (currently €3 billion).
British Land released a good set of Q3 results this morning, illustrated by an 8.2% rise in its portfolio valuation (against IPD All Property Index up 7.4%). Like for like rental growth was at 1.4% also ahead of the IPD figure of -0.3%. The improved valuation led IFRS pre tax profit to rise by £611 million. There was little other of note. Management indicated they are looking for more opportunities like the recent acquisition of a 50% interest in Surrey Quays, where they feel they can add value.
India's aim to pave 20 kilometres of highway a day for the next five years is stoking demand for heavy trucks to carry freight, and overseas makers Daimler (DAI) and Volvo (OTCPK:VOLVY) are jockeying to challenge dominant Tata Motors (NYSE:TTM). Asia's third-biggest economy is spending about $53 billion to build and upgrade 54,454 kilometres of highway.
Xstrata (OTC:XSRAF), the Swiss-based mining group, has acknowledged that a merger with Glencore, the privately held commodities trader, could create value. The prospect of a merger with Glencore, which owns 34% of Xstrata, has increased in recent months. Separately, Xstrata on Monday reported a 60% drop in annual profits and said it would resume dividend payments after a 19-month break.
French banking giant Credit Agricole (OTCPK:CRARY) may take a writedown of about €1 billion as it ends its shareholder pact in Intesa Sanpaolo with Assicurazioni Generali (OTCPK:ARZGF). As an alternative, Credit Agricole could cut its stake in Intesa to below 2%.
And Finally… Paddy Hirsch Explains What The PIIGS Are

Disclosures: None