There is a price for everything, and if you think the market is headed higher than AMR Corporation (AMR) could be a stock to consider. Airline stocks are always a lousy long-term investment, though they do have their moments.
The chart below shows that AMR Corporation has traded on an historical price to sales ratio range of 0.05 to 0.3, and currently is trading on a ratio of 0.1. That is to say, an investor is buying $1 of sales for 10 cents. But, of course, some would say that even that is too much!
However, the chart below suggests that if we are going to have a "Greek Relief"-led rally, AMR could be flying high.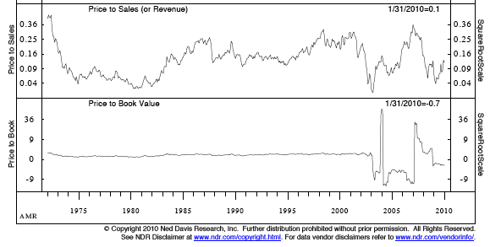 Source: Ned Davis Research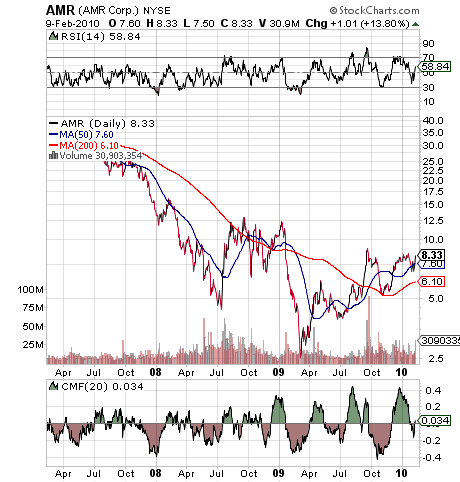 Source: StockCharts.com
Disclosure: We hold a long position in AMR in our model Beacon Master Portfolio