With a widespread freefall in tax revenues received by US states in 2008 and 2009, investors have realized that it was a matter of when and not if taxes were going to increase. And President Obama obliged on February 2nd by announcing a tax-increase that will see an additional $970 billion going into government coffers over the next decade.
With investors making a renewed push to look for tax-sheltered investment options, municipal bonds may continue to see a greater degree of outperformance, as compared to other fixed-income securities. Municipal bonds allow investors the opportunity to reduce their tax burden because they are free from federal tax and occasionally state tax.
However, as Michael Panzner points out, the financial condition of municipalities is now much worse than it was a year ago and simply investing in an outright index ETF may mean exposing yourself to some municipalities that can't meet their obligations.
An alternative is actively-managed ETFs, where portfolio managers aim to assess the credit-quality of issuers on an on-going basis and avoid weak municipalities, instead of blindly purchasing all the components of a municipal bond index.
1. PIMCO Intermediate Municipal Bond Fund (NYSEARCA:MUNI)
MUNI invests in US dollar, investment grade bonds with an average duration of 3-8 years and the managers seek to provide active management of capital gains and losses. PIMCO of course brings with it an un-paralleled reputation from the fixed-income market that is hard to beat. The fund also makes a point to stay away from derivatives and is managed by John Cummings, EVP at PIMCO. MUNI has an expense ratio of 0.35% and is benchmarked to Barclays Capital 1-15 Year Municipal Bond Index. Though, liquidity for investors might be an issue as traded volumes are still low and the market cap of MUNI is just $13.1 million. Find a complete breakdown of MUNI here.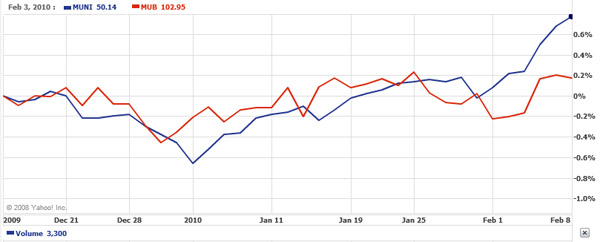 2. PIMCO Short Term Municipal Bond Fund (NYSEARCA:SMMU)
If you're looking to invest in shorter maturity municipal bonds, then SMMU could fit the bill as it gives you MUNI's investment strategy, but with the average portfolio duration being less than 3 years. It is benchmarked to the Barclays Capital 1-3 Year Municipal Bond Index. It is also managed by John Cummings and has a 0.35% expense ratio. But again, liquidity might be an issue. Find a complete breakdown of SMMU here.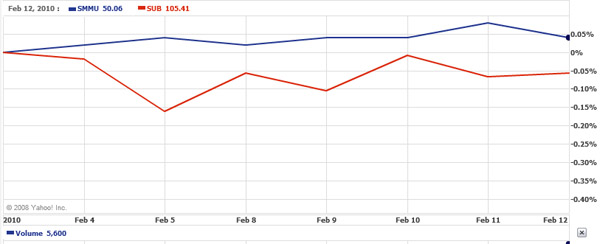 3. Grail McDonnell Intermediate Municipal Bond ETF (NYSEARCA:GMMB)
A 3rd alternative is Grail Advisors' GMMB, sub-advised by McDonnell Investment Management, which manages more than $13 billion in assets. The average duration of this portfolio is 3-10 years. The managers employ a total return strategy that involves yield curve positioning as well as sector and security selection. GMMB employs a distinctly more aggressive strategy than PIMCO's two funds. The managers are allowed to invest up to 20% of the fund in taxable debt securities and another 20% in high-yield securities or those rated below BB+. It is also allowed to invest in derivatives, though for risk management purposes. It also has an expense ratio of 0.35%. Find a complete breakdown of GMMB here.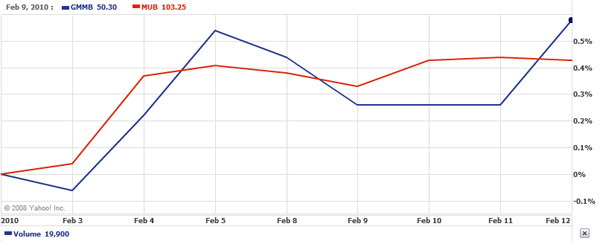 Disclosure: No positions in the above-mentioned names.