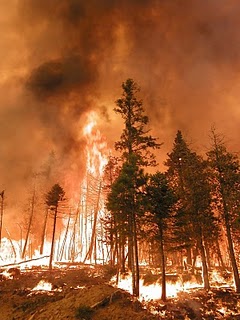 This week's interview in Barron's was quite a shock as they interviewed Jim Paulsen from Wells Capital after having just featured him on July 20th. Some of the reader comments on the July article ripped into him for being a broken clock, but the comments on the current interview seemed to really let him have it and also ripped into Barron's for interviewing him so soon after the last article and for not asking him any difficult questions.
The interview was pretty ridiculous. The following quote from the introduction says a lot; "He admits to 'blowing it' by failing to sense the ferocity of the 2008-09 economic and stock-market meltdown. Yet he nailed the rebounds after the tech bust and Sept. 11 attacks. Furthermore, he hung tough after the stock-market meltdown last March, with widely ridiculed predictions that both the economy and markets would come thundering back."
As many readers pointed out, he is always bullish. Anyone who is always bullish will appear to have "nailed it" at the low because they were bullish all the way down starting from the top. One reader made an interesting observation that I have no way to vouch for, but apparently Paulsen was on Lou Rukeyser late in the tech bubble inflation with very bullish things to say, implying that he missed that bear market in addition to the one in 2008, but this reader felt that the look on Paulsen's face said trouble was coming.
So the reader in question is saying that Paulsen is not dumb but that he is dishonest. Kinder commenters noted that it is his job to be bullish. I've picked on this guy before and recently pointed out that Larry Kudlow seems to believe that patriotism and objective analysis are mutually exclusive. Based on his comments when Arianna Huffington was on the show. I think Kudlow said he will not warn of trouble coming ahead of time if he actually saw trouble coming.
When Paulsen is interviewed, and the current Barron's piece was no different, he tends to be ready with statistics that seem to support his perpetually bullish case. Ok, statistics can be used to support any conclusion. Further, no matter what is going on the world at any time, there are current numbers to make a bullish case and a bearish case. I'm not certain what numbers would have supported a bullish argument back when Paulsen was "blowing it" but you can bet he got interviewed plenty and had plenty of numbers that he was misinterpreting one way or another.
Knowing now, based on the reader comment linked above, that he missed two 50% declines in one decade certainly is not a surprise. As I skimmed the current interview, I found myself not knowing whether anything he said is correct or not. As opposed to taking in an idea that might be "different," I instead wonder in what manner is he getting that point wrong. This is not meant to be funny, there is really no way to know if any point he makes is correct because of his remarkable ability to be spectacularly wrong.
One hopefully useful point to make (repeat from past posts actually): being permanently bullish or only relying on commentary from permanently bullish people can hurt you far more than being skeptical or relying on skeptical commentary. Most people get some things right and some things wrong and being wrong does not mean all credibility is lost, but some people simply get far too much face time in light of providing truly bad analysis. For the life of me, I do not know why Barron's hitches its wagon to this guy or others like him--very disappointing.