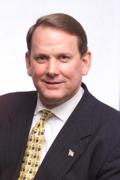 Sam Stovall is chief equity strategist at S & P Capital IQ as well as the author of The Seven Rules of Wall Street and the column Stovall's Sector Watch, a page on www.getmarketscope.com.
Harlan Levy: What do you take from the job numbers - 203,000 new jobs in November after 200,000 in October?
Sam Stovall: The numbers were good, but based on the stock market's reaction to these numbers, they weren't good enough.
As a result of the stronger than expected Automatic Data Processing private-sector jobs report on Dec. 4 and the jobless claims on Dec. 5, traders were probably expecting a much stronger November payrolls report than what was received. The 203,000 new jobs combined with the unemployment rate decline from 7.3 to 7 percent reinforced our belief that we should see a slowly improving economy in 2014.
Unlike the third-quarter Gross Domestic Product report from Dec. 15, 3.6 percent growth, which showed strength as a result of inventory building, we believe that there is very little to be disappointed by in this most recent jobs report.
What's more we saw a pickup in hourly earnings as well as the work week, but, more importantly, saw an uptick in the participation rate to 63 percent from the 35-year low at 62.8 percent.
Q: Do you see similar jobs numbers next year?
A: S&P Economics forecasts the unemployment rate to average 6.9 percent in 2014 versus its 2013 estimate of 7.5 percent. This report was published prior to Friday's employment data, so I'm unable to say how Friday's report will affect the forecast next month.
Q: What do you see Gross Domestic Product doing next year?
A: Our estimate is for GDP to gain 2.6 percent in 2014 and for Real GDP to be up 2.6 percent. The most recent GDP report would imply that 2014 could still be a bit of a challenging year for the U.S. economy, as consumption declined while inventories rose. As a result we will need to see what happens not only in the final revision for the third quarter GDP report but also for what happened in the fourth quarter to decide whether the economy simply hit a short-term soft patch or is indeed experiencing an elevated trajectory.
Q: Will inflation stay around 2 percent?
A: Our expectation is that the Consumer Price Index will increase by less than 2 percent and likely be up no more than 1.6 percent by the same time in 2014.
Despite the liquidity being pumped into the economy by the Federal Reserve, we don't see hyper-inflation becoming a foregone conclusion. An analogy could be if Hostess doubled its output of Twinkies yet nobody ate them, would we still gain weight? Despite this increased availability of capital, because loan growth remains subdued and the velocity of money also remains low we don't see inflation as a near-term threat.
Q: So do you think the Fed's tapering of its monthly purchases of $85 billion worth of Treasury bonds and mortgage-backed securities will begin in December?
A: I will give S&P Economics the benefit of the doubt and reiterate that a December start date is still a very real possibility, because they were correct in projecting that the Fed would not start its tapering activities in September, even though most on Wall Street assumed they would.
The belief is that the economy is showing sufficient signs of being able to stand on its own two feet and that the tapering - not the complete elimination -- of bond purchases could still begin this month.
The consensus of economists, according to Bloomberg is that a most likely start date is March.
Q: Will business investment increase?
A: Yes. We think that capital spending will improve in 2014. We project a 7.4 percent increase in 2014, compared with the estimated growth of 2.6 percent for 2013. Along with that we see residential construction or housing rising 14.9 percent in 2014 after a 14 percent increase in 2013.
Our belief is that the improvement in the housing market will continue to support economic growth and could continue to contribute to the decline in the jobless rate. as it is estimated that two to three new jobs are created for each new home built.
In addition, we expect auto sales to rise by 16 million units in 2014, versus the estimated advance of 15.5 million this year, as the average age for an auto remains close to a record high of 11 years.
Q. What about stocks and the S&P 500?
A: History would indicate but not guarantee that the market would continue to advance in December despite being up more than 15 percent year-to-date through November. Since World War II whenever the S&P 500 gains 145 percent or more year-to-date through November the average monthly price gain for December was 2.1 percent, slightly better than the average of all Decembers of 1.8 percent.
In addition, the batting average, or frequency with which the S&P rose in December, remained above e 70 percent. So, chances are investors will let their winners ride rather than take the money and run before the end of the year.
Q: What does history say if the whole year is up strongly?
A: Again, history is a guide, not gospel, and is encouraging from this perspective as well. Historically, good years have followed great years. In the 21 times since World War II that the S&P 500 rose by 20 percent or more in one year, it gained an average of 10 percent in the following year, compared with an average price gain of 8.7 percent for all years since 1945. In addition, these good years recorded a positive performance 78 percent of the time, versus a 71 percent frequency of advance for all years.
Q What headwinds do you fear?
A: There are many stones in today's wall of worry, including a peaking of S&P 500 earnings per share and profit margins, continued dysfunction in Washington, and the end of QE3, the Fed's monthly buying program. These three concerns have been with investors for quite a long time, and, as a result, I believe are largely factored into share prices. I like to say that a boxer is rarely felled by the punch he expects. So if the S&P 500 were to slip into a decline of 10 percent or more I believe it would be from less widely anticipated events, such as a growing concern for European deflation, increased military tensions in the waters off China, terrorist acts or natural disasters.
I'm not trying to minimize the possibility of a correction in the markets. Indeed, we are overdue for one. On average, the S&P has experienced declines of 10 percent or more every 18 months. Twelve months is the median, whereas we have gone 26 months since the end of the 2011 correction. Even though one is due, we still don't know when it's going to arrive.
Disclosure: I have no positions in any stocks mentioned, and no plans to initiate any positions within the next 72 hours. I wrote this article myself, and it expresses my own opinions. I am not receiving compensation for it (other than from Seeking Alpha). I have no business relationship with any company whose stock is mentioned in this article.