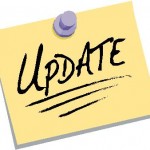 Producer price levels have been affected by higher energy costs, and the latest U.S. jobs report is still on the bleak side. Despite the mixed reports, stocks and exchange traded funds are managing to eke out gains this morning.
Wholesale price levels are on the rise, however, many other sectors within the economy are anchored. Luca Di Leo and Sarah Lynch for The Wall Street Journal report that the producer price index for finished goods rose a seasonally adjusted 1.4% on the month in January, the Labor Department said Thursday, after increasing an upwardly revised 0.4% in December. Aside from food and energy prices, few signs of inflation exist in the economy, giving the Fed more reason to keep interest rates low.
Leading indicators rose 0.3% in January, which signals that the economy should continue to grow, at least through spring. Tali Arbel for Associated Press reports that the leading indicators gauge is designed to forecast economic activity in the next three to six months.
Wal-Mart (NYSE: WMT) earnings are showing a higher quarterly profit amid mixed reports at retail stores that fell short of Wall Street's expectations. Reuters reports that profit for the fourth quarter that ended Jan. 31 rose to $4.63 billion, or $1.21 a share. iShares Dow Jones U.S. Consumer Services (NYSEArca: IYC) is flat today; Wal-Mart is 8.7%.
Microsoft (NASDAQ: MSFT) won unconditional European Union approval on Thursday for its planned search deal with Yahoo (NASDAQ: YHOO) to challenge market leader Google (NASDAQ: GOOG), says Foo Yun Chee for Reuters. Microsoft's Bing will become the search engine for both, while Yahoo focuses on attracting big advertisers. [For more stories about technology, visit our technology category.]
Technology Select Sector SPDR (NYSEArca: XLK): Google is 6.5%; Microsoft is 10.3%
Gold prices are slipping as weak U.S. jobs data takes away the possibility of an interest rate hike at the Federal level. Matt Whittaker for The Wall Street Journal reports that in recent trading, April gold was down $1.10, or 0.1%, at $1,119 an ounce on the Comex division of the New York Mercantile Exchange. [For more stories about commodity ETFs, visit our commodity category.]
SPDR Gold Shares (NYSEArca GLD)