Unilife (NASDAQ:UNIS), a novel drug delivery device developer, has gone on a big run in the last month. Given the high short interest in the stock (last count was 20% of the float), many investors don't think this rise is merited. The company has never been able to make a profit in its 11 years in business. Unilife management has insisted that it has finally turned the corner, and many investors believe Unilife's story. I am not one of those investors.
After interviewing many industry insiders - doctors, scientists, medical directors and drug delivery device experts, as well as Unilife management I have discovered that Unilife's products as a whole have little practical value.
I believe most of the company's upside is already priced into Unilife's share price. The company needs to succeed with either Sanofi or Hikma. However, given Unilife's track record with announced supply agreements, there is a good chance that both deals will fall through.
The company's deals with the other pharma companies have little revenue or profit potential, since they are targeting small, niche markets. Even if those deals work out, if Unilife's deals with Sanofi (NYSE:SNY) and Hikma (OTCPK:HKMPY) don't both turn into commercial supply agreements, I place the value of the stock well under $1 per share. Given these risks, I believe the value of UNIS today is only about $1.25-$150, or about a $150 million market cap.
Unilife Is A Lot Of Glitz With Little Substance
Unilife is very big on self-promotion, as can be seen in its latest annual shareholders meeting. In investor calls and trade shows, it makes an effort to show off its products: "Look, we've got a retractable syringe! Look, we've got a dual chamber solution! Look, we have an auto-injector! Look, we have new ocular delivery devices!" Yet, they haven't been able to sell anything. Unilife also likes to name drop: "Look! We made a deal with Sanofi! Look, we got Hikma! Look, we're partnering with Novartis!" (NYSE:NVS) Yet, it is unlikely that a major commercial deal will be formed.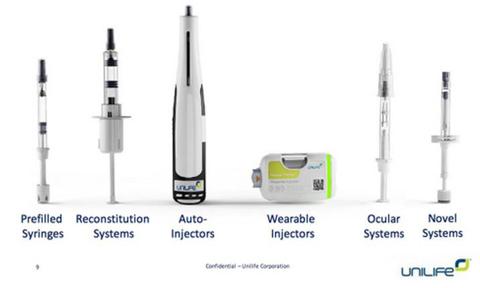 The above are pictures of Unilife's devices. There's no doubt they are beautiful and elegant looking. However, in business often the best looking products are not practical from an efficiency and profitability standpoint.
The Drug Is What's Important, Not The Injector
The marketability of a drug delivery device is all about the drug that's inside it. The injector that's used to inject the drug isn't as important. When you order your favorite meal at a restaurant, is it a big deal what kind of plate or fork and knife you use? No, it isn't. It's similar with pharmaceuticals, and for this reason most of the time the biotech company gets about 99% of the revenues and the device maker gets about 1%.
In Unilife's latest shareholder meeting, the CEO, Alan Shortall said:
"Don't make the mistake of pigeonholing us as a medtech company. The financial opportunity that we have created is more like a biotech company that has developed a pipeline of blockbuster drugs."
This is an incorrect statement by Shortall. Even if the devices are very successful like he claims, Unilife can't sell them for very much. Drugs on the other hand, can be sold for up to hundreds of thousands of dollars per patient annually. The gross margins can be well above 90% for a new biotech drug. For drug delivery devices it is rare to be above 40%.
Shortall has also said things like:
"Now, let's focus on this week's big news, our entry into the $11 billion global market for generic injectables."
and
"Just the wearable injector market, we will be the leader and dominant player, strong player certainly, in this market sector, an $8 billion a year market."
Again, Shortall's statements are misleading. These markets are large because of the drugs sold. The injectors have an extremely small percentage of the market share.
Prefilled syringes usually sell for about $0.40 apiece. The manufacturers need to have very efficient production lines in order to make a profit on those syringes because they are sold so cheap.
Auto-injectors are also very cheap. Drug companies pay only about $5 apiece for them. The auto-injector market currently is only about $300 million, and Becton Dickinson (BD) controls the vast majority of that market. Wearable injectors (also called the "patch") have been around for over 10 years and are sold for $5-$10 apiece.
Elegant Syringes Are Only Important If The User Is The Decision-Maker
For patients who self-inject a drug on a regular basis, it's important that they like the injector. In those cases, the injectors can be elegant and be sold for more and have higher margins. For example, with diabetes the device is very important because the patients inject themselves every day. They have to have a syringe that they are comfortable with. The insulin drug is almost exactly the same whether it be from Sanofi (SNY), Eli Lily (NYSE:LLY) or Novo Nordisk (NYSE:NVO). However, it is the device that each of these companies use which determines where the user will go.
Another example is growth hormones for kids. Since the kids have to inject themselves frequently, it's important that there is an injector that the kids like, and the parents want the best injector for their kids. In those cases, having an elegant, more expensive device is necessary.
However, with the drugs that Unilife is making its prefilled syringes for: the Unifill platform for Hikma, and the Unifill finese for Sanofi, the end user does not make the decision. For Sanofi's drug Lovenox, as well as the generic drugs from Hikma, the nurse injects the drug. The nurse might care to use a good injector, but she isn't the one who is getting pricked with the needle. She might say: "I like the Unilife syringe's features" but she doesn't make the decision on which syringe to buy.
It's the hospital and the insurance company who make the decision, primarily the insurance company. And since the insurance company is the payer in the US, the insurance company will almost always take the cheapest one. Insurance companies don't care so much about safety, like with Unilife's retractable syringe. They only care about making the highest profits.
Unilife's prefilled syringe needles have a retractable feature. The advantage of this is it makes it unnecessary for the biotech company to need to add a clip-on safety device. While this new solution seems nice for the drug manufacturer because they don't have to buy a safety clip, it is very complex from a technical perspective, and there are drawbacks to it.
Unilife has not been able to secure a commercial supply agreement with its retractable syringes. It thought it had one in 2011 with Sanofi.
Upon this announcement, Dr. Ramin Mojdeh, COO of Unilife, said:
The integration of safety features within the glass barrel of a prefilled syringe was a challenge that many within the device and pharmaceutical industries thought to be impossible. Yet, through our operational expertise, core technology platform and innovative spirit, we have successfully overcome a number of technical obstacles to commercialize a game-changing device that is now poised to revolutionize the $2.7 billion market for prefilled syringes.
However, that supply agreement fell through. Then, Unilife again announced an agreement to sell the syringe to another global pharmaceutical company less than a month later. However, that too fell through.
Unilife's supply agreement with Hikma could also fall through, and my research suggests Sanofi will never have a commercial supply agreement with Unilife.
While Unilife's prefilled syringe saves the biotech company from buying the safety device and costs associated with it, Unilife's syringes are more expensive to make. The retractable feature requires more components to mold and assemble. From speaking with Unilife's managment, they claim to be able to sell this syringe on average for 90 cents. At this low of a price their gross profits will be miniscule as I don't think their cost of production will be much lower than 90 cents.
Even if Unilife is able to sell the syringe for 90 cents each, many companies can get their syringes for cheaper even including the safety device. I'm not sure about Hikma, but Sanofi buys its syringes from Becton Dickinson and West Pharmaceuticals for very cheap, in the range of $0.60-$0.70, and that's including the safety clip. Also, this safety clip is not always required. Unilife's retractable needle is built in the syringe so that forces the pharma to buy the safety feature even if they don't need it. Below are pictures of the Lovenox syringe with and without the safety clip.
With the safety clip: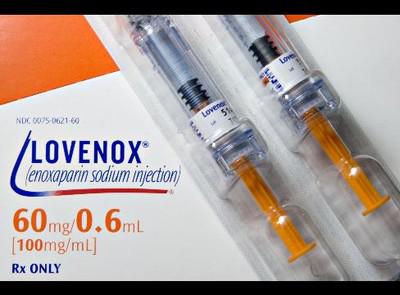 Without the safety clip: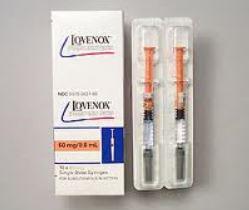 If Unilife's retractable needle technology ends up used by biotech companies, it is something that the top drug device makers like Becton Dickinson and Covidien can compete against if they have to. They are not stupid and would react if they deem that it's a threat. Unilife also hasn't proven that its syringes are safer than the safety clip as that would require a clinical study with the FDA which it hasn't done.
Unilife Will Likely Never Get A Commercial Supply Contract With Sanofi
Unilife has been in negotiations with Sanofi since 2003. The sole purpose was to create a prefilled syringe for Sanofi's blockbuster drug, Lovenox. Evidence suggests they never will get a commercial supply agreement. I spoke with a director at a biotech company (who wishes to stay anonymous), and he said he knows the guy at Sanofi who signed the deal with Unilife. He doesn't think Sanofi will go forward with it. A big reason is because as I explained above, the insurance company usually makes the decision, not the end user. Even if the patients self-inject Lovenox, they only take it for a short period of time, just a couple weeks at the most, so the type of syringe has little importance. Therefore Sanofi will be reluctant to put up the extra cost for the Unifill syringe.
According to the director I interviewed, Sanofi was interested in Unilife delivering the new syringe before a key Lovenox patent expired in 2012. For whatever reason, UniLife wasn't able to deliver in time, and now the deal isn't nearly as appealing for Sanofi.
While Lovenox still is a big money maker for Sanofi, it is rapidly losing market share. On top of that, Sanofi had to cut its price of Lovenox by 70%.
Looking at Sanofi's annual reports, worldwide sales in Euros of Lovenox for the year ended December, 2010 totaled E2.8 billion. For 2011, Sanofi totaled E2.11 billion in worldwide sales for Lovenox. For 2012, Sanofi totaled E1.893 billion in worldwide sales for Lovenox. For 2013, sales of Lovenox have so far dropped 10.6% from 2012.
Look at the situation from Sanofi's point of view. You have a molecule with a dwindling market share. Is it worth the extra cost and risk to put it into a new device? This director does not think so, and neither do I.
It cost Sanofi just $5 million for the exclusivity agreement with Unilife. $5 million is a very small amount for Sanofi to pay for exclusivity, and is immaterial to the company. It doesn't give any indication that Sanofi will follow up with a supply deal.
Going With Unilife's Products Would Increase A Drug Maker's Risk
A big risk for a drug company to invest in a Unilife brand syringe is that it is only one supplier. If a drug is a big moneymaker for the company, they almost always have more than one supplier, usually two. Having at least two suppliers is very important. For example, what if a fire catches in Unilife's plant, or some other kind of malfunction happens, and the product is delayed for a month? If a molecule makes $1 billion or more in revenues for a big pharma company, and it's dependent on the Unilife syringe to deliver the drug, that could be catastrophic. It could cost the pharma hundreds of millions of dollars in lost business.
It says on Sanofi's latest annual report:
"Wherever possible, we seek to have multiple plants approved for the production of key active ingredients and our strategic finished products. This is the case with Lovenox®, for example."
Another case of risk is looking at Unilife's auto-injector. For Unilife's auto-injector, Unilife's own syringe must be used. That makes the pharma company even more dependent on Unilife as it decreases its flexibility. The drug company will not only have to buy Unilife's auto-injector, but also its syringe.
Hikma's Deal With Unilife Can Fall Through For Many Reasons
With the risks and costs associated with Hikma's deal with Unilife, it could fall through like some of Unilife's previous deals.
What often happens with these relatively small pharma companies like Hikma (under $3 billion in market cap), is they don't have many device experts. Their marketing department is sometimes separate from the technical department, so initially the deal isn't looked at in great detail. First the marketing department analyzes Unilife's products and says: "I like these features on this new syringe." So Hikma pays a small amount, $5 million, for immediate exclusivity of the product.
Then when Hikma goes to implement it, it's going to have all these complicated issues of a new product and the reliability of it. So when you start having a lot of technical people looking at it, explaining to the CEO all the risks, expenses and inconvenience of trying this new syringe, the CEO will often cancel the deal. This deal could also be a ploy by Hikma to get a better deal from its current syringe supplier. Maybe its current syringe supplier will offer a better deal than it had before because it doesn't want to lose its business to Unilife. Something like this is probably what happened with Unilife's contract with Stason and its other deals that fell through. Unilife hasn't explained why these deals didn't work out.
As discussed, the device usually only matters if the user makes the decision. If the user is self-injecting, then the device matters. Looking at Hikma's list of injectables, I don't think any of them have the patient self-injecting. Primarily they are anesthetics.
Lets say you are about to have surgery and need an anesthetic. Are you really going to say: "Make sure you inject me with a Unilife syringe." No, you wouldn't care about the injector.
There is also a testing period that Hikma must go through before using Unilife's syringes. The way the Unifill syringes are designed is you have a lot of materials in contact with the drug during storage. You have glass, silicon, plastic and rubber all touching the drug. The pharma company, Hikma, has to make sure that every piece of material that is in contact with the drug won't affect the drug. There's also the connection of oxygen to the drug that can affect it. It is usually a very long process to test the drug with a syringe. First, you need to fill and store the syringe for 18 months before you are comfortable. Then you do what's called the qualification batch, which takes another 18 months. This includes filing the drug, which takes over a year with a generic drug. That's a total of three years.
In my discussion with Unilife, they claim that the process will take a shorter amount of time than this because Hikma's drugs have very targeted indications in healthcare facilities so the stability requirements are shorter. And they say the Unilife syringe isn't introducing new materials into the fluid path. However, this is just what Unilife says it expects, so it is not guaranteed what will happen.
Even if the Hikma deal works out, but the testing process takes longer a year Unilife needs to survive as it is currently almost out of cash. No other deal that Unilife currently has promises a significant amount of funds in the next year or two. With its high salaries and R&D expenses, Unilife has a huge cash burn rate of currently $40 million per year.
Unilife's Other Endeavors Have Little Upside
"We listen to what the pharmaceutical products are telling us, and we provide unmet needs," said Alan Shortall in the Piper Jaffray Conference on December 4th.
Unilife tries to meet all customer needs, however there is usually a good reason why those needs have been unmet. There is very little financial opportunity to be gained, and so most device manufacturers aren't pursuing them. Each of the following deals will certainly not lead to much revenue for Unilife.
Deal With Novartis
"Prime example is our agreement with Novartis," said Shortall in the Piper Jaffray conference. "They came to us 2.5 years ago saying we need to directly deliver a drug into an organ. We now have the IP for this device."
Novartis is testing an orphan drug in these trials. Novartis went to Unilife because it isn't worth other device makers' time to produce this device. An orphan drug is for a disease that affects less than 200,000 people in the United States. So if Unilife creates only 200,000 devices, how much profit would that be? And that is if the drug ends up getting approved, which won't be for another couple years.
Novartis has already paid Unilife several million dollars for the development of this device. We don't know what kind of cap that would put on Unilife's profit on the device, since they haven't revealed the details of the Novartis contract.
Deal With Medimmune
In November, Unilife struck a deal with Medimmune to sell its wearable injectors (aka the patch). Wearable injectors are for situations where patients need to be injected with a high volume of the drug. From 2ml to 4ml. Syringes are designed to only inject 1ml or 2 ml. The wearable injectors allow Medimmune to sell more of its drug at once since higher volume is required.
While this arrangement can be good for the biotech company, it isn't that great for the medtech company. For the medtech company, unit sales are much lower with the patch than with syringes. Instead of a patient injecting himself once a week with the syringe, they inject themselves once a month or once a quarter with the patch. UniLife can expect to have low unit sales if this deal goes through. UniLife can sell the patch for quite a bit more than the syringes, for $5 or $10. Or possibly more as Unilife claims. However, because the use is infrequent, it isn't required to constantly manufacture them. Therefore, Unilife needs people to put the parts together since it isn't cost efficient to have a machine sit idle. This increases the costs, so the margins are low.
"The business case for the patch is very, very low, it's almost not profitable", said a drug device specialist who wishes to be anonymous. "I have known many device makers who have tried to do it, but I don't know any who have succeeded in the last 15 years, because the business is not growing."
Deal With Biodel
Unilife's supply agreement with Biodel (BIOD) for its EZ Mix reconstitution device is laughable. Biodel has been trying to get its drug to the market for over 10 years. Its lack of success has caused it to lay off employees and it now has very few experts. It will likely never get its drug to market.
Unilife's EZ Mix dual chamber reconstitution device is a very difficult process to pull off. It requires a mixing of liquid to the powder in one syringe and then inject into the patient. Unilife demonstrates the use of its EZ Mix here.
Vetter has had a reconstitution device on the market for 20 years called the Lyo-ject. It is currently the best reconstitution device on the market.
Conclusion
The pre-filled syringe industry, and the syringe industry in general, is very hard to break into, and very hard to make a profit in. I find it unlikely that a sophisticated, long-term investor would invest in Unilife right now at the current share price. The business case is too weak.
If Unilife lasts as a company for more than a couple years, it could be possible that it becomes a niche drug delivery device specialist. But there are reasons that certain needs are unmet in the syringe industry, it's because the profitability is very small. Unilife would have to dramatically downsize.
If you would like to learn more about the syringe industry, there are several industry events happening. One coming up is the PFS conference in February in San Francisco. I have spoken with some very knowledgeable pre-filled syringe experts who will be speaking at this event.

Disclosure: I am short UNIS. I wrote this article myself, and it expresses my own opinions. I am not receiving compensation for it (other than from Seeking Alpha). I have no business relationship with any company whose stock is mentioned in this article.