London Metal Exchange [LME] trading of Cobalt and Molybdenum begins on Monday February 22. The LME has announced that 12 producers have registered with it, including cobalt producers Vale (NYSE:VALE) Inco, Votorantim and Sumitomo, Kasese, Norilsk Nickel (OTCPK:NILSY) and Jinchaun Group, and molybdenum producers Molymet and Molymex. The exchange estimates that the cobalt market is worth about $4.8 billion, which compares with a market of about $5 billion for tin which is already traded on the LME, and molybdenum market worth approximately $2 billion.

For molybdenum the specification is for a lot size of 10 tonnes of roasted molybdenum concentrate containing 60% molybdenum. Molybdenum is normally mined as a by-product of copper mining although there are some cases of ore bodies with high enough molybdenum concentration and lower copper content that copper becomes the by-product. Molybdenum is normally used as a hardener in steels.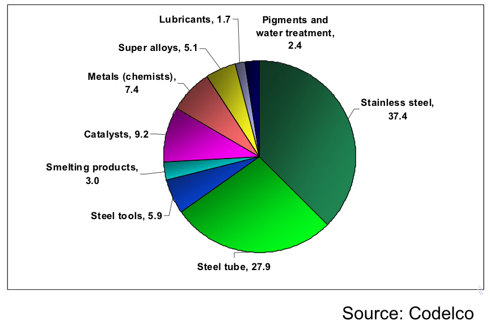 The cobalt lot size is 1 tonne of minimum 99.3% cobalt. Cobalt is normally mined as a by-product of nickel mining. The chart below shows the breakdown of cobalt usage.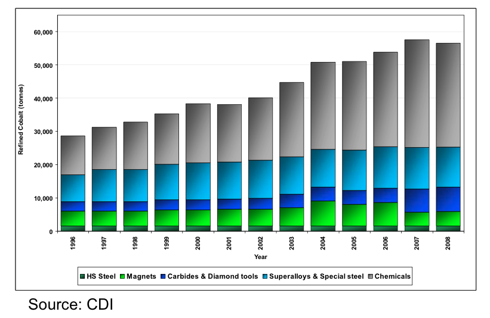 Authors Disclosure: Long BHP