The homebuilders have seen an impressive rally since March '09 lows, with ITB and XHB outpacing the S&P 500 by about 40%. It shouldn't be a huge suprise since homebuilders took a beating in 2008, falling much more than the broad market indices before and during the crisis. However, they have contiuned to outpace the S&P 500 so far this year, with ITB up 9.76%, XHB up 5.24% and the S&P (NYSEARCA:SPY) down 1.5% (returns as of Feb. 19th). One has to wonder have homebuilders come too far too fast?
[Click charts to enlarge.]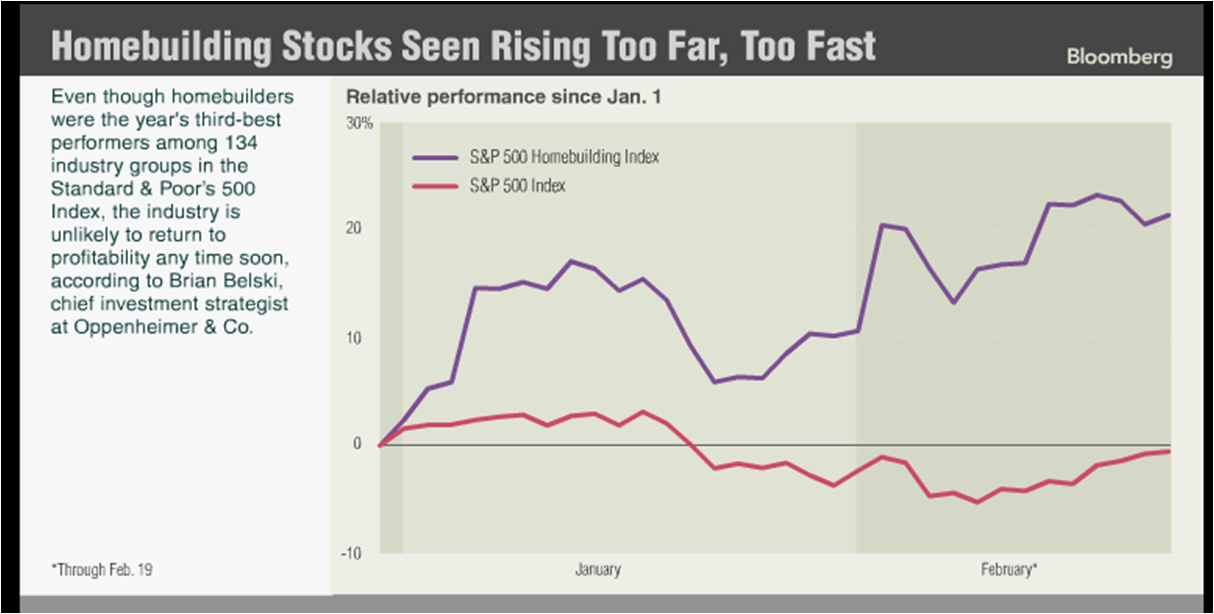 Source: Bloomberg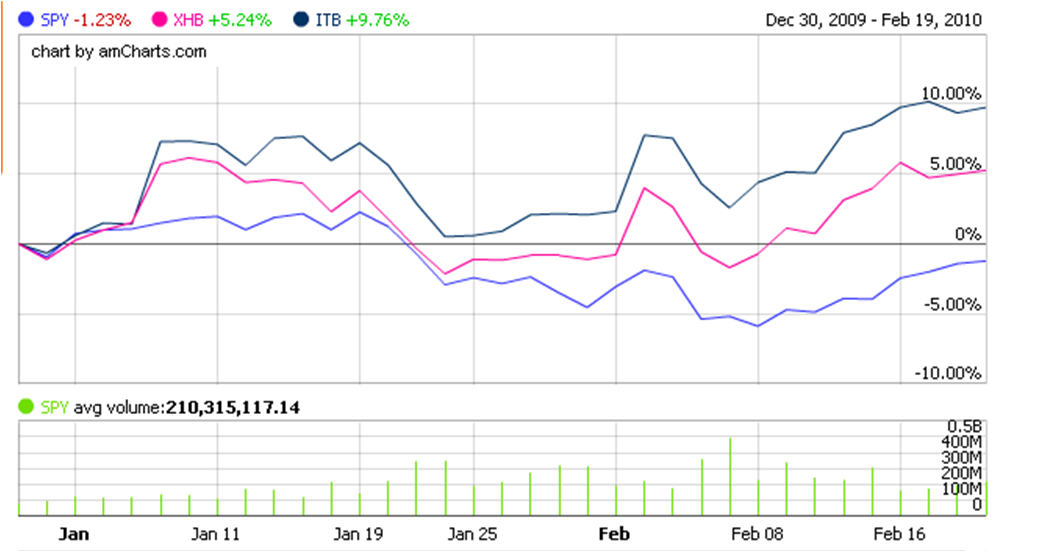 Source: ETFDesk.com
The Housing market and by extension, homebuilders, face significant headwinds in 2010. Analysts at Deutsche Bank are calling for a triple "U" recovery in home prices, and call for further home price weakness in the second half of the year.
We've enumerated the major risks that the housing market faces:

1) Job market is slow to recover, little evidence that a stronger than expected recovery is imminent.

2) The $8000 first time buyer tax credit and $6500 move-up buyer tax credit are likely to pull forward demand in the 1H10, both in new and existing markets. This will likely give near term housing market stats a nice boost, but will amplify weakness in the second half of the year.

3) First time home buyer tax credit expires April 30th for orders and June 30 for closings. Again, this supports a 2H10 "hangover."

4) Fed quits buying MBS March 30th -> rates rise. As seen by the graph below, spread between mortgage rates and treasuries are at their all time tightest.

This is not sustainable...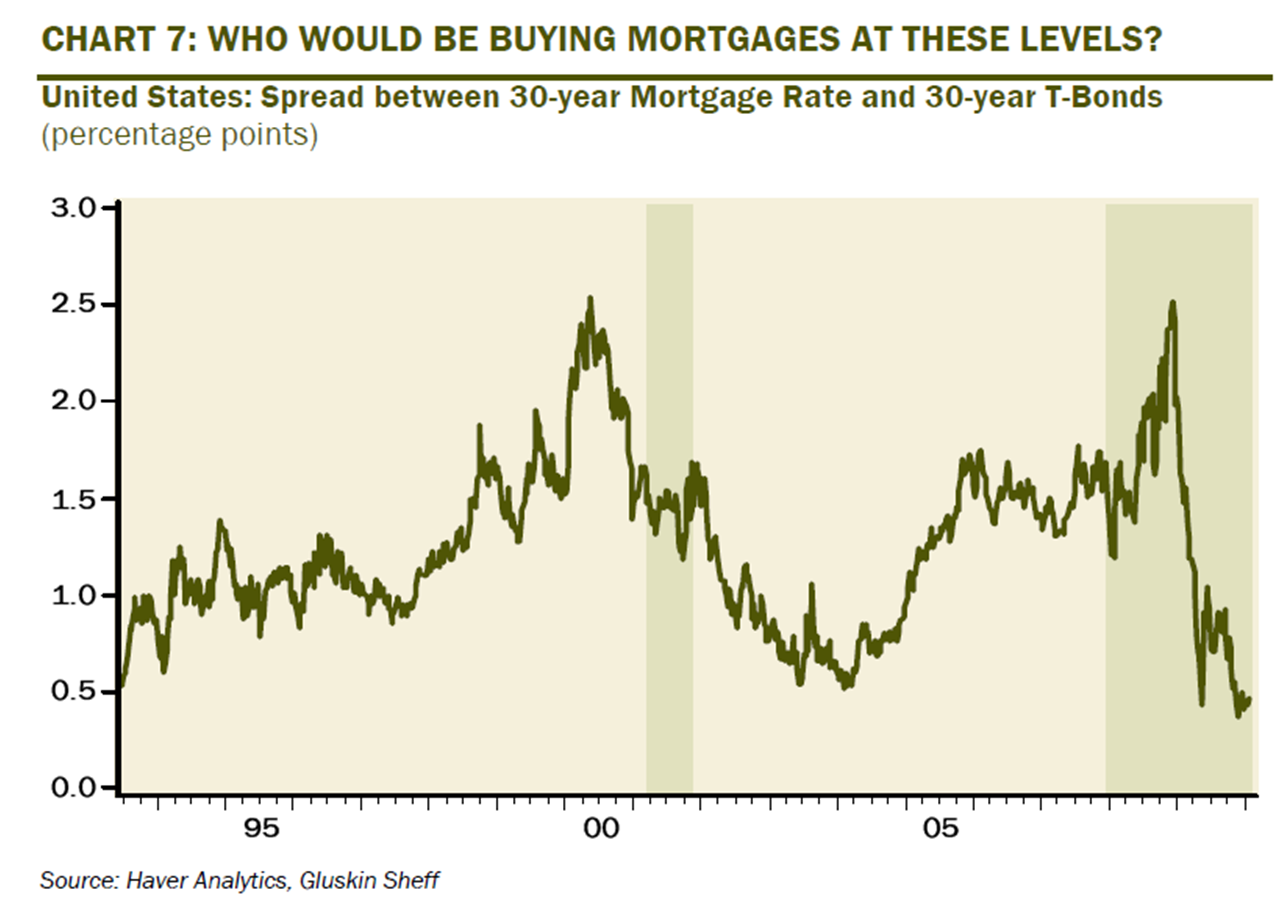 Source: Gluskin Sheff

5) FHA begins tightening during the summer, starting with higher up front insurance premiums. That could be just the beginning though as the FHA portfolio is under stress.

6) With HAMP the government has done a good job limiting supply in the short term, causing prices to "rise". Foreclosure modification recidivism rates are typically very high. So there could be additional supply.

7) Alt-a mortgage resets - more supply. It seems wise to use any continued near term strength in homebuilder and real estate indices (NYSEARCA:IYR) to sell RE exposure, build short positions in ETF indices or put options or go long leveraged funds such as SRS.

Disclosure: No Positions