While two-thirds of investors said they didn't expect a taper yesterday, that's exactly what the Fed gave us when they announced their policy changes at 2 PM ET. It was no harm, no foul, however, as the market surged into the close after the release.
It might not seem like it, but the rally into the close actually pushed the S&P 500 and Nasdaq to new bull market closing highs. We've still got a few ticks higher to go to get to new intraday highs, however, but it's still a sign that the bulls have taken charge again after the negative action we've seen since the start of the month.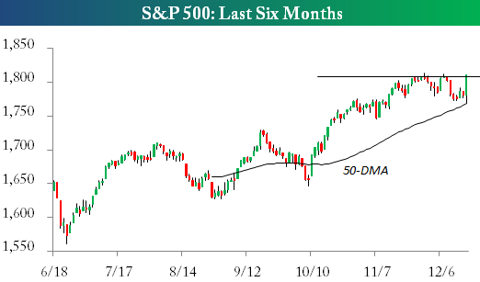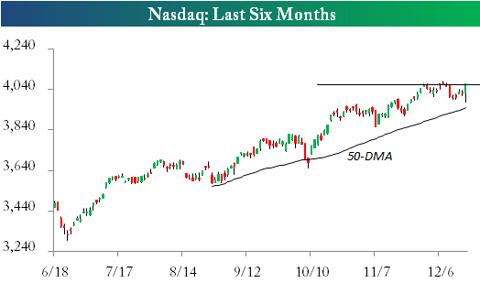 Below is a look at the recent performance of various asset classes using key ETFs. As you can see, most US equity related ETFs have now moved slightly into the green on a month-to-date basis, and they're set to finish the fourth quarter with significant gains. Foreign market ETFs, on the other hand, remain in the red for the month. Treasury ETFs are now down across the board on a month-to-date, quarter-to-date and year-to-date basis.