Note to New Readers: This article functions as an extension of my continuing Coverage of National Beverage, particularly my last article, which can be found here.
"The Best Way to Predict the Future... is to Invent it!"
The above words are straight from Nick Caporella, the CEO, Chairman, and majority shareholder of National Beverage (NASDAQ:FIZZ). They can be found on the home page of National Beverage's investor relations web page - in fact this might be where I first read them, little more than one year ago when I first started my coverage of National Beverage.
Why start this article with the above quote? In a real sense, the answer is personal. I will reveal the reason because it provides testament to National Beverage's unique brand value, straight from the mind of a loyal consumer.
The above words have been a tremendous inspiration to me since the first time that I read them - Indeed, I consider them every single time I pull a LaCroix sparkling water out of the fridge. In other words, as consumer of LaCroix, I have become deeply aware of the unique, authentic brand message that has been embedded within National Beverage's Power + line of products.
If this sounds a bit to "warm and fuzzy" for the accountants who are reading this, I am okay with that. Experiencing the creative power of a great brand first hand worked for investment legend Peter Lynch, and in this case it has worked for me.
At a time where all too many people have grown disheartened with present and future prospects, the creative optimism of each Power + brand makes a distinct, bold, statement. It is reminiscent of Reagan's "morning in America" message, which was precisely the right message at precisely the right time.
I am convinced that for the right acquirer, the Power + brands will have the unique ability to create a "Morning in the beverage industry" moment that will signal dynamic, creative action has been taken. The main question in my mind after reading Caporella's Chairman's Letter was, "Which beverage giant will step up and take the lead?"
Let's step back for a moment and consider how things have changed since my coverage of National Beverage first began
The special dividend this article anticipated came to pass - Is it possible that my call to "pull forward and protect earnings" might have been the touch of encouragement needed to make this bold, shareholder friendly action happen at the scale that it did?

The investor narrative about this company has changed. When I started my coverage, the online sentiment was dominated by irrational, hum-bug like negativity. This negativity was completely oblivious to National Beverage's amazing track record of shareholder returns. Today, National Beverage is recognized as one of the best investments of the past 20 years

National Beverage's total return has dominated the market's total return during a time period that can only be described as an extreme bull market. With a beta of only .35 at the time of my first article, National Beverage has outperformed a fair estimate of its market-based total return by over 600%
Yet in spite of the above, I believe the best is yet to come. In his recent "Letter from the Chairman", Caporella focused almost exclusively on the brand value of National Beverage, and how this value can and should be judged by its full potential within the context of a larger distribution system.
To those who thought Caporella might be referring to a new distribution deal, I ask you to examine his precise language. While all investors who read Caporella's reports are aware of his unique style, few seemed to have grasped that he chooses his words very carefully.
Caporella did not mention that a larger distribution system would grow sales, unit volume, or EPS. Rather, he has used the exact word "Value". This tells me that his number one objective is either a full or partial sale, not a distribution deal.
Let's review a few key Power + line products
As both an investor and a consumer, I have been very fortunate to live in Chicago, as it is currently the test market for a new brand extension of LaCroix, called Cúrate.
To say that this new product (from a consumer perspective) looks and tastes good is a ridiculous understatement. It comes in a slim, tall can, and features artistically rendered images of fresh fruits, with a "tab" on top that contrasts with the base metal color. I personally believe it is the most eye catching, beautiful beverage packaging that I have ever seen. My wife (a better judge of such things) agrees, as do our neighbors (I have been passing out cans in an effort to gauge consumer reaction - I am happy to report feedback has been 100% positive).
Yet, the packaging is in subtle compared to the distinct flavor quality. Crisp and satisfying, with a hint of sweetness - A mild sweetness that is amazing considering that this is a natural, zero calorie beverage! It is a sensational product. How powerful would LaCroix Cúrate be within the context of a global distribution system?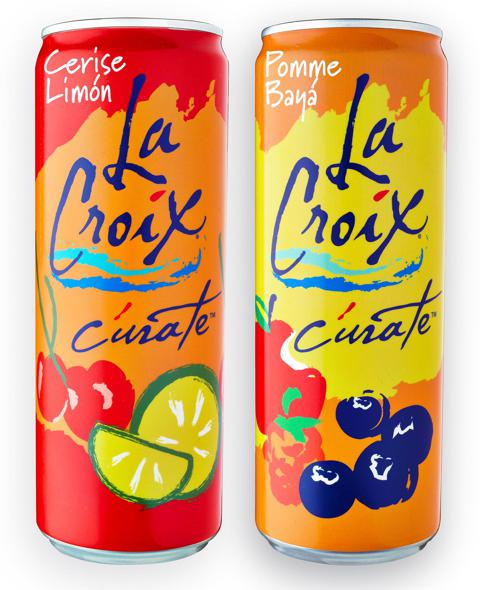 The above brings up an important point. Some analysts have judged the potential of LaCroix within a far too limited framework. Sure, it is a sparkling water. But its appeal goes far beyond this limited market segment. The real secret to LaCroix (and its ultimate potential) is that it is capturing "crossover" beverage drinkers - consumers who are looking for healthier, fresher options vs. standard drinks such as diet cola.
Indeed, before switching to LaCroix, both my wife and I were daily consumers of Diet Coke. I have not touched a Diet Cola since switching to LaCroix, and I don't think she has either.
For those who do not realize the seriousness of this issue to the beverage giants, please read the following articles at The Wall Street Journal (Here) and at Brand Channel (Here). Each article describes how the major beverage companies are struggling with the dilemma of replacing lost cola volume.
It is with the above as context that I believe a major beverage company will see immense value in the Power+ brands, far more value than most investors are presently considering. The Power + brands are the exact right product at the exact right time. All they need is the distribution channel and resources of one of the majors to meet their full potential in the marketplace.
Yet Cúrate is not the full story. Far from it. A second LaCroix brand extension is also in the works which is called Jardin. This brand will feature innovative, gourmet, "crafted" flavors designed to appeal to the more sophisticated consumer. I have not had the opportunity to sample this new product, but the images look very appealing. Part of the strategy for this product will be to position it in a very compelling way within the grocery store, which leads us to an overlooked part of National Beverage's brand strategy.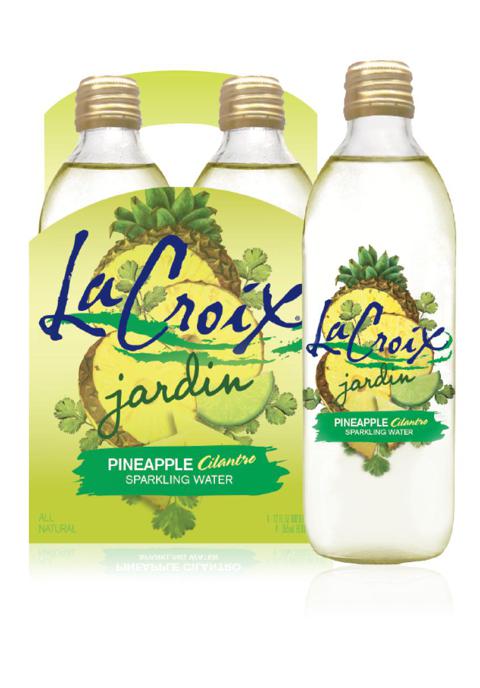 National Beverage focuses on creating unique selling space within the retail environment. This feature of the strategy is critical for a number of reasons. First, it allows the company to develop Niche varieties and to then position them in a way that does not put them in competition with the company's existing brands. Second, National Beverage has been able to utilize these unique selling spaces as platforms to build brand awareness with consumers. Investors need to consider how appealing this basic strategy would be within the context of a more "mature" distribution system.
As part of my brand research I have been consuming National Beverage's "Everfresh Varietals" brand of fruit juices. The first thing I noticed is the distinctive bottle shape and the very appealing "natural" photography on the bottle. While I am not a juice drinker by habit (never have been) it is a tasty, eye catching brand that once again has tapped into National Beverage's unique "selling space" strategy.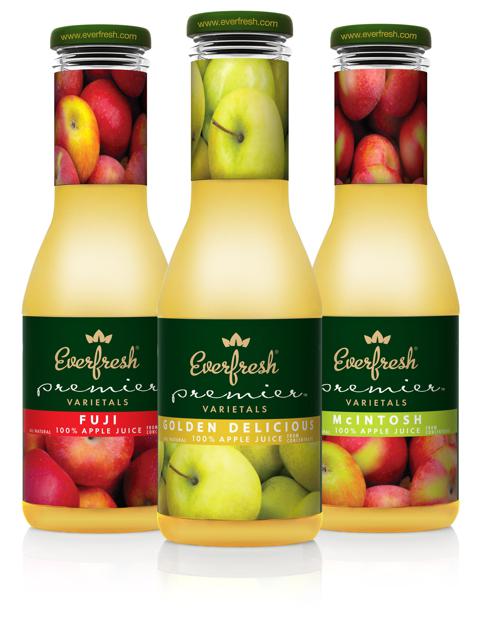 Rip It is National Beverage's successful and growing entree in the "Energy Drink" market. It turns out the energy drink market is very difficult to break into; Indeed even the large beverage companies have had a difficult time gaining traction against the dominant brand. Rip It, on the other hand, has had an established and growing position within this market.
The brand is extraordinarily popular with both active military personnel and veterans. If ever there was a "battle tested" beverage, this is it. What would "Rip it" be worth to one of the major beverage companies that have not yet secured a leading position within this market? Considering the high barriers to consumer acceptance, I believe this brand alone has very significant stand-alone value.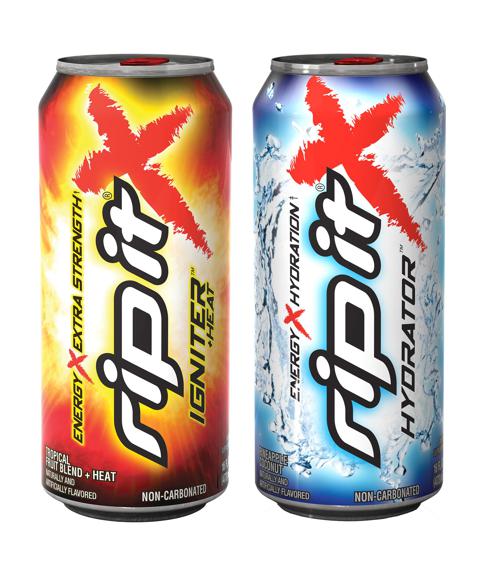 Spree is a third Sparkling water brand that is emerging from National Beverage's LaCroix franchise. Unlike its direct competitors, Spree is a Natural product that does not contain any artificial or genetically modified ingredients. It is sweetened with a blend of the natural sweetener Stevia and juice extract, and is fortified with Vitamins and Minerals. Spree is a compelling product with a distinctive selling proposition that complements the LaCroix brand.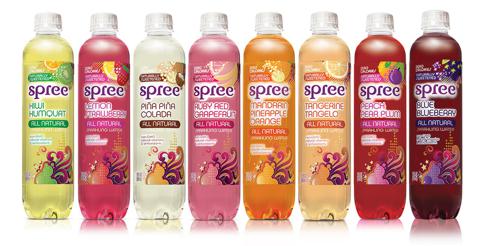 The bottom line is this: National Beverage is a company with a mission, a passion, for building compelling brands that use creativity to resonate with consumers. This creative spirit is infused into every single thing that the company does (As any investor who has read the annual reports or proxy statements can attest). Right now, the docket of new products is ready to launch to new heights as perhaps never before in the company's history.
Assessing Value
Based on the Chairman's Letter, I believe that potential acquisition value is in the process of being established. Caporella chose not to speculate on this value himself (which was the proper thing to do) but subtly referred back to what I think was my own coverage on this situation, which can be found here at Seeking Alpha.
In my last article, I estimated that the total realized brand value could potentially provide a greater than 50% return to current shareholders. This value estimate is tentative and based upon my belief that National Beverage's brands can fill a desperately needed niche within the current market environment.
What I can say with a much higher confidence level is that my previous price target of $22 per share is no longer valid. Indeed, I now consider $22 to be a price floor, not a target.
I have created my new estimate of fair value using simple probability estimates that utilize my floor value, a mid-value, and a higher value. To these I have assigned different probabilities that the given payoff will occur.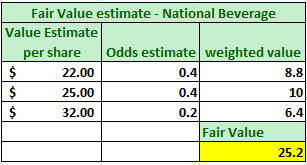 The weighted average of these values creates a fair value estimate of $25.2. Given what we know at the present moment, I believe that this represents a reasonable estimate of fair value.
Investors who are conservative will lean towards the lower end of my value estimate, while investors who are more optimistic can lean towards the higher end. My personal belief is that buying at any level at or near $22 per share will prove to be a slam dunk investment - but only time will tell.
Tying it all together
The good news for investors is that regardless of how this "special situation" plays out, CEO Nick Caporella is firmly in our corner. He wrapped up his recent shareholder letter with the following statement:
We are committed to maximizing shareholder value and to that end - aggressively endeavor to deliver our promise. The season for reflection is upon us - counting our blessings, giving of ourselves to the less fortunate and honoring the Spirit/Savior whose gifts translate to . . . 'Our Bounty and Yours'.
I have one question for readers - As an investor, is there a better position to be in than this? We have a company with a great track record and a massively committed (and invested) CEO working to maximize our shareholder value. I believe this is as good a situation as any I have ever found - and I am willing to stake my reputation as an author and an analyst on that statement.
Happy Holidays to all - I believe 2014 will be an extraordinarily bright year!
Disclosure: I am long FIZZ. I wrote this article myself, and it expresses my own opinions. I am not receiving compensation for it. I have no business relationship with any company whose stock is mentioned in this article.
Disclosure: The author is long FIZZ.
The author wrote this article themselves, and it expresses their own opinions. The author is not receiving compensation for it. The author has no business relationship with any company whose stock is mentioned in this article.