Author's Note: This article discusses a microcap stock. Please be advised of the risks associated with microcap stocks. The text of the interview is an abridged transcription of a conversation between Lazarus Investment Partners LLLP and Barfresh Food Group Inc. Barfresh had no input into the selection of the title of this article nor into the commentary and analysis that precedes the interview. Lazarus is a shareholder of Barfresh and received no compensation for this article.
Introduction. My investment in Barfresh Food Group (OTCQB:BRFH) was inspired by Jack Simplot, a farmer born in Dubuque, Iowa in 1909. Jack had no more than an eighth grade education. He was a tightwad who reused nails, wore the same glasses for 30 years, and hunted for lost golf balls. At a California ranch in 1967, Jack sealed a deal by handshake with Ray Kroc, founder of McDonald's, and became a french fry supplier to the growing restaurant chain. By the time Jack died in 2008, he was the 89th richest person in the country with a fortune estimated at $3.6 billion.
I view Barfresh as my chance to become a mini Jack Simplot. Before I tell you more, let me note that unless you happen to have an interest in small and highly speculative companies, read no further. I see tremendous opportunity for Barfresh, but it's all on the come. I'll discuss the risks and upside ahead, I just want to give fair warning.
What they do. The Barfresh story begins with CEO Riccardo Delle Coste's chain of smoothie bars in Australia. Seeing that he was losing customers who didn't have the patience to wait in line during peak hours, Riccardo invented a pre-portioned smoothie pack. Rather than have to wash strawberries, peel bananas, and measure and assemble all the ingredients with each order, restaurant staff now had everything they needed pre-assembled in the packs. Riccardo then marketed these packs to restaurant chains looking for an easy way to serve blended beverages. One high-profile account he won was Subway who adopted Riccardo's smoothie solution for their Australian stores. Barfresh is now bringing this concept to the US and other markets.
Big picture. Smoothies tap into some of today's big food trends. Consumers are seeking better-for-you products that still taste good. Until Barfresh came along, adding blended beverages to the menu of a quick serve restaurant [QSR] had proven to be a challenge. QSR's are process and volume oriented, with each inch of counter real estate and minute of labor time carefully accounted for. It is labor intensive to have someone washing fruit and measuring all the ingredients. The dairy and produce used in blended drinks spoil quickly. Restaurants may not have front-of-store access to a blender, freezer, or ice machine. Designing store layout and workflow to handle a high volume of smoothies is complex.
Competitive differentiation. Barfresh offers all the ingredients for a smoothie, shake, or frappe in a single, portion-controlled package. Dump the contents into a blender, add water, blend, and serve. As simple as it sounds, this solution is both patent-protected and addresses the operational challenges of offering a blended beverage in a high volume environment.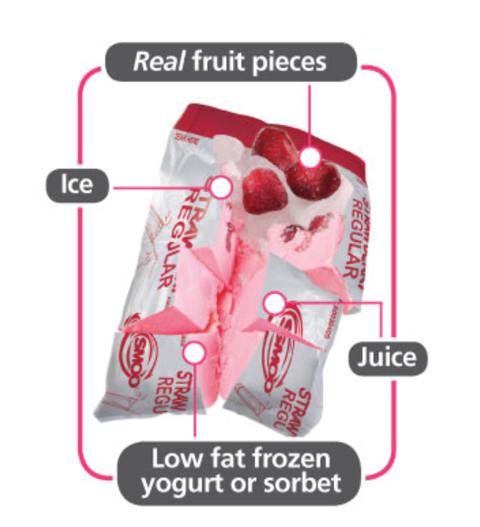 Other blended beverage solutions on the market today have assorted shortcomings. Whereas the Barfresh solution is all natural with whole pieces of fruit in the package, competitors offer syrups and powders. Other solutions require the addition of fruit juice, ice, or milk - ingredients Barfresh includes in each pack.
Lessons from the behemoth. McDonald's (NYSE: MCD) has been a pioneer in bringing blended beverages to the quick serve industry. Eager to tap into the growing specialty beverage category, McDonalds' franchisees have been paying $150,000 to install beverage bars at McCafes. From this investment they are expecting to add $125,000 to $150,000 in annual smoothie and frappe revenue for the average franchise (source link). This is very significant since the typical McDonald's franchise has annual sales of about $2.2 million.
Store owners are highly resistant to spending six figure amounts retrofitting their restaurants for a beverage platform. The Barfresh solution allows them to add such a platform without the capital expenditure. Throw in Barfresh's blender manufacturer partnerships, and franchisees can add blended beverages to their menu with no upfront capital cost, just a small amount tacked onto each pack. This combination of the Barfresh pack plus a financed high end blender (and mini-freezer, if needed) removes one of the single biggest points of resistance (ie, capex) from franchisors who are looking for beverage solutions to offer their franchisees.
Why QSR's are so interested. To understand further why blended beverages are so valuable to QSR's-and for that matter grocery chains, delis, and other food service venues-consider two things. First, there's a dead zone between lunch and dinner when store traffic wanes. A smoothie, shake, or frappe is unlike a fountain soft drink in that it is more filling and consumers can justify a store visit just for the blended beverage. Second, operators are battling falling margins across their menus. Input costs for core offerings-burgers, pizza, sandwiches-are on the rise while QSR's are ever-forced to compete on a price basis. A blended beverage can be the single highest dollar margin beverage for an operator, after alcohol. The gross profit for a smoothie can be more than the entire revenue to an operator from a soft drink.
Commercialization. Barfresh's business model is rather simple. It outsources its manufacturing so it can focus on marketing its beverage solutions to quick serve and casual dining restaurants, grocery stores (for their deli counters), hotel chains, institutional cafeterias, and the like. Two of the largest food distributors in the country are Barfresh's resellers, complemented by smaller restaurant sales groups that offer niche coverage.
Aside from the large accounts I'll soon address, Barfresh has been announcing small account wins, such as a 25 unit Mexican food chain based in Detroit and 24 Shakey's locations in Southern California. As distributors continue to add accounts like these, an attractive and diverse customer base is developing.
What the market is missing. The most important part to the Barfresh investment story, in my view, is the big accounts the company is pursuing. Barfresh announced that it signed an agreement to develop a new drink platform for a QSR with approximately 6,000 domestic locations. Barfresh expects to begin a partial rollout with this customer in 2014.
Barfresh also announced an agreement to develop beverages for a 3,000 unit chain, and later added that test markets and flavors were approved. A full rollout is targeted for this summer.
There are also another 1,000 stores that the company is in advanced stage talks with. This includes a hotel and casino group that is undergoing testing.
Some of these relationships leave Barfresh as the exclusive blended beverage partner. In the below CEO interview you can find details on the status of these conversations.
On top of all these advanced conversations with, collectively, 10,000 locations, there are another 10,000 or so locations that Barfresh is in earlier stage talks with. That's about 20,000 locations altogether. Then there is also an opportunity the company is working on that will allow them to add many smaller accounts in one swoop. Management has guided investors to expect significant progress and announcements in 2014.
Today Barfresh trades at about $25 million in market cap with almost no revenue. It's so easy to brush off the company as being just a story, with no sales and an unspecified opportunity to land a QSR. Listen closer to what management has been saying, and you get a different perspective. At an investment conference earlier this month, Barfresh's CEO said that it's not a question of if, but a question of when. He repeated that sentiment in the interview. The trials with the chains keep advancing and the pipeline of opportunities continues to grow. One big customer win and the entire Barfresh story changes. This could happen over the next 6 to 9 months. All previously announced customer partnerships are not only ongoing, but have advanced over the past few quarters.
10-bagger possibility (if it's not a 40-bagger). Every 1,000 units of a restaurant chain Barfresh adds could bring at least $5 million in annual revenue to Barfresh. That's assuming the average store sells 100 blended beverages a week, which is the bottom end of estimates. The estimates vary by chain, but many chains think they can sell several hundred each week, per store. McDonald's stores sell 1,000 a week on average. Imagine if Barfresh wins the 3,000 chain account or the 6,000 chain account they are in talks with. That's $15 million or $30 million a year, respectively, in recurring, high margin revenue - from one customer, at the bottom end of estimates. Jack Simplot 2.0.
You have to have some faith to invest in something like this. It is not for everybody. You can't justify the market cap today based on last year's sales or earnings. You need to be the type of investor that can envision what this company can become if they start winning 1, 2, 3 large accounts. Imagine if in 24 months time the company is in 15,000 stores selling 350 units per store per week. That could be $273 million a year in revenue. It's a high margin product, so at 20% net profit margins and a 20x multiple - appropriate for a growing, high margin, recurring revenue business - you have $1 billion in market cap, which is 40x today's price. Yes, these are numbers based on the roughest of guesses, and are almost unimaginable today. But even if they are off by 75%, you still have a 10-bagger on your hands.
Switching costs. Winning a large QSR account takes time. There are teams of food scientists and bean counters that decide everything from which flavors to use to how big the servings should be. Testing is done in individual markets before expanding to the next market. For competitive reasons, Barfresh's customers limit what Barfresh can announce about ongoing product development and test marketing. This information scarcity creates an opportunity for investors who can tolerate the silence, even though it can mean suffering through long gaps between updates. I find it helpful to keep in mind that it all makes the Barfresh solution very sticky. Once a custom product is developed and the chain spent a year testing it and already added it to their menus nationwide, that chain is likely to stick around for some time. Last I heard the J.R. Simplot Company was still supplying McDonald's with half their french fries.
Risks abound. As true as it is that one customer can turn Barfresh into a homerun, there are ample ways to lose on an investment here. Let's start with the fact that the company has minimal revenues today. To lose, nothing actually has to go wrong; you lose if nothing goes right. Then you have the risk of delays. The way these things go, it often takes longer and costs more than you think. Frozen drinks have seasonality, and if the company does not execute in time for summer 2014 as they hope to, summer 2015 is a long time away. My view here is that the chains in testing are likely targeting summer 2014, so I'm expecting to see progress and announcements over the first half of the new year.
There's plenty of room to be skeptical about Barfresh landing a QSR. As encouraged as I am by the interest, it's always a process for a company to win a large account, let alone a small company like Barfresh. And despite Barfresh's patents, restaurants can still go with competing solutions, or develop their own blended beverage solution in-house.
Then there's the risk of success. What if they actually do win a large account? Can they service it? What if the 6,000 unit chain comes on line and stores average at 500 units a week? That's 156 million servings to produce each year for just one customer. You'll read about the company's manufacturing capacity in the interview, and there's a lot of ground to cover between current capacity and those kind of volumes.
Conclusion. I like my chances with this one. I see asymmetric risk/reward. The upside potential is tens of times the current share price. I am expecting to see positive newsflow and progress with the QSR's throughout the first half of 2014 as everyone works towards a summer ramp. Insiders own a lot of stock, so they're motivated to make things happen.
One more point on Jack Simplot: In comparison to Simplot's $3.4 billion fortune at his 2004 passing, when Ray Kroc died in 1984, his fortune was estimated at "only" $500 million ($800 million in 2004 terms). It was better to have been a french fry supplier to McDonald's than to be McDonald's!
CEO interview. Riccardo was kind enough to share the Barfresh story with me recently (over complimentary mango smoothies, no less). I am pleased to share a transcript of the conversation with you.
Barfresh offers all natural, portion-controlled blended beverage solutions to the food service industry. Where did this idea come from?
Riccardo: It came from a problem I had. I used to own some juice bars, similar to the Jamba Juice (NASDAQ:JMBA) type of setup. I'd have long lines at the front of the juice bar and see customers line up but then walk away when they weren't serviced fast enough. I figured there had to be a better way, so I set out to invent a product.
By analyzing the sales data, I picked the three top-selling items and pre-portioned the ingredients that went into those items for use during the rush time. We increased our throughput significantly during the rush periods. And that was the beginning of the story.
The idea is about being able to create exactly the same product that a juice bar could create, but without all the hassles of wastage, the space requirements, the labor, and the time required to make it.
What are some of the advantages of the Barfresh solution and how is it different from what competitors have to offer?
Riccardo: It's complex in a quick serve or commercial environment to prepare premium quality smoothies in volume. Do you have an ice machine? Do you have a blender? Who will clean, cut, and measure all the fruit pieces? Where will you store all the different flavors of yogurts and sorbets? Will you use all the ingredients in time to account for varied spoilage? The Barfresh solution is really an all-in-one solution. We have all the ingredients in one pack. You don't need to add anything beyond water. It's significantly different from anything else out there in the marketplace, since other solutions require you to add ice, or juice, or milk, or yogurt, or they have inferior ingredients, such as powders and syrups. We are all natural and solve the cost and workflow problems that the store operators have in making freshly blended beverages. Because we are portion-controlled it's consistent every time, and it doesn't have any waste.
Actually, with the large-volume stores, some of them use automatic machines which need to be plumbed into the store which have a high cost of capital for the operator in comparison to ours, where the store operator only needs the cost of a traditional blender. This is relatively inexpensive and we also have a blender program, in partnership with some blender companies, where they've got zero cost upfront to add a smoothie platform.
Would you talk a little bit about the patents around the product?
Riccardo: In terms of barriers to entry, there are actually two big things to consider. One is the patents. So we've got patents granted in quite a number of countries around the world and still pending in others as part of an international worldwide PCT, so worldwide patents.
But in addition to the patents which, obviously, are a barrier to entry, we also have significant IP in the manufacturing process. The manufacturing process is quite involved. We have a number of ingredients that are going into the pack that are all of different substance matters, being weighed individually and portioned into a single-serve pack in a high-speed environment. And doing that consistently with low wastage, there's a lot of know-how also associated with that as well.
Why are QSR's [quick service restaurants] suddenly interested in adding blended beverages to their menus?
Riccardo: There is a huge push from both the consumers and, in turn, the store operators, to look for healthier, better-for-you products. As a result there is very strong background interest in an all natural, fruit-based product like our smoothie. Our entire range is premised on being better for you and having lower calories than what you would traditionally expect from other types of beverages.
Restaurant operators are under intense pressure to grow sales and push back against the margin compression they have to battle. Our product is perfect for them. Smoothies and frappes and shakes are traditionally considered a snack day part. This allows them to make good use of what otherwise would be dead time on the clock-the space between lunch and dinner. Now customers have a reason to come in during the late afternoon and have a blended drink.
And in many instances, we can be the single highest dollar margin beverage product they sell, other than maybe alcoholic drinks. In some cases with our customers, the amount of profit margin dollars that they make from our product is actually greater than the revenue from any other non-alcoholic beverage revenue that they offer, so they are very excited.
When you appear before a large QSR and they want to know who else has used the solution and how they know it would actually fit into their workflow, what do you point at to give confidence that you have a viable solution?
Riccardo: This product format has been used successfully in other fast-food chains around the world, most notably in the Subway restaurants throughout Australia and New Zealand. So we know that the product format works very well within a QSR environment. The product itself solves a lot of problems that your typical fast-food chain or restaurant operator faces in making blended beverages, such as the amount of space required to make these beverages, the amount of wastage that typically goes with these beverages, the capital cost of the equipment required, and also the consistency of the product.
They also do extensive testing before rolling out anything nationally. This takes some time, but works to our advantage because after companies make the kind of R&D and test marketing investments they do with us, by the time they add it to their menus officially, they are pretty confident that it will work and are very reluctant to switch to another vendor's solution.
Do you plan on doing the manufacturing yourself?
Riccardo: Absolutely not. We have a very strategic approach to how we're rolling out in the market. We use contract manufacturers. There are a number of reasons for that. Key is we've got a controlled food cost, and we're also able to ramp up very quickly nationwide with low capex required to service the types of volumes that we're going after.
If you didn't outsource, to land the accounts that we're working with and the expected volumes that we are anticipating, you would require very, very large amounts of capital to be invested. Not only the capital, but also the lead time required to actually build out, spec and build out factories large enough to be able to support the kind of volumes we're anticipating, which would almost make it too difficult to be able to service an account because it would be too long a lead time to build out to be able to service the account.
So we've been very strategic about using contract manufacturers. It gives us controlled food costs. It also enables us to deal with the largest cost of our product, which is freight. Typically, a large franchise will be serviced by a number of food service distribution warehouses. We are able to analyze the volume throughput of those warehouses into the chain. And typically, you'll find that 80% of the volume will go through, say, six or seven of those distribution warehouses. And we're actually able to go and find the contract manufacturers within close proximity to those warehouses to, again, further reduce our overall cost of servicing those customers, which delivers us higher margins.
We're being very strategic about it. It allows us to focus on what we do best, and that is sell the product and set the customers up for success.
As of right now, how much manufacturing capacity do you have and how long would it take if you needed to add to that?
Riccardo: We're at about 7 million units per year in capacity, going to add in another 21 million to where we are currently. Timing to add to the capacity, it is approximately three to four months to set up additional lines. So we're able to ramp up very quickly and in multiple locations around the country.
I think a lot of investors will hear what you have to say and respond, "A really interesting product. But who knows if it will ever gain traction?" What can you tell them regarding the progress you've made towards commercialization?
Riccardo: That is the aspect of our business that is easy to misunderstand. We've made tremendous commercialization progress, it's just not on our income statement yet, so it's not super obvious. We've been very active in setting the framework for the business. We've set our manufacturing up, we've got our team onboard, we've developed flavors for the general market, for the food service distribution. We've also developed customized flavors for some of the major accounts that we've been working with.
We are at different places within each franchise or within each chain that we have been working with. For example, we announced that we are working with a 6,000-store chain, a 3,000-store chain, and a hotel group. With some of them, we are still developing some flavors. With others we're actually in market testing, and we're growing those market tests that we're doing. We are also increasing the range within those tests that we're doing to include, for example, alcoholic bar mixes at the hotel group. All of the agreements that we've entered into are progressing well. In some of them we are the exclusive blended beverage partner.
In addition to that, we have some undisclosed significant opportunities of equivalent size and opportunity to what has already been announced in terms of the chain business.
And in addition to that, from a general food service perspective, we also have some significant opportunities with some of the largest food service operators on a national basis. This represents ways we can add many small accounts over a short period.
These are all very specific conversations and relationships working towards regional or national roll outs. The timing of each is hard to predict and it varies by account, but I expect to have some really exciting things to announce in 2014. I'd love to get more specific but our partners generally like to keep a lower profile about their menu plans, so I have to respect that.
You mentioned a 6,000-unit chain, you mentioned a 3,000-unit chain, you mentioned a hotel group. I've seen press releases from major food distribution companies you partner with. Would you recap some of the highlights of the key conversations that are going on now?
Riccardo: So in relation to the accounts we've already announced, for example, with the 6,000-store chain we announced--as you can imagine, it's a very large franchise group, and we're still working with that group on flavor development. Things are progressing well, and we have a calendar set for 2014. We'll see a lot of testing working towards a partial rollout next year and hopefully a nationwide rollout in 2015.
The 3,000-store chain has been also progressing well. We're significantly more advanced with that account. As you can appreciate, smaller is easier to work through. They are in market testing. We expect further market testing to occur, with a rollout for 2014, for summer. There's a big push to capture summer 2014.
With regard to the hotel group, we are now extending the testing to include bar mix items in some bar locations within the casino group.
Overall, the customers' expectations range in terms of volume for these groups anywhere from 75 or 100 units a week per store up to 500 units a week per store. There are varying levels of sophistication within each franchise and also demographics and product mix within each restaurant group or food service operator. But the numbers are extremely large in terms of what our expectations are over time once we receive full market penetration within each group.
You mentioned there's a fairly rich pipeline of opportunities you're pursuing that you've not publicly disclosed the names of or the specifics of. Any color on what that looks like, either individually or as a collective?
Riccardo: What we've told investors is that we have just under 10,000 locations altogether that we are actively engaged with and have agreements with to either develop products or go into testing for future rollout. This includes the 6,000 and 3,000 unit restaurant groups we just discussed.
In addition to that, we have at least the equivalent amount that we have not disclosed specifics of as yet that we are at various levels of discussions, both advanced and some in negotiation. I'm not talking about where we sent an email or something, but where there is a genuine and concrete interest and conversation.
So roughly 20,000 units overall and we hope to make progress in graduating some of these conversations to more formal agreements.
I'm sure it varies by chain, but typical time from start to finish until they make a decision for a national rollout - how long does that take?
Riccardo: This is probably our biggest issue with the various franchises. We wish they'd move faster, and investors are always asking us to predict the timing of things we really don't control.
Some of them are a lot more analytical than others. For example, with one group, there's a 25-person project team, whereas with others, you could be dealing with two or three people. But typical for a very large chain is a year and a half, sometimes longer, from an initial contact, through testing, to national rollout. But along the way there are milestones and regional sales.
What I can say is that we're well along the way with several parties, the pipeline keeps growing and the conversations keep advancing. It's fair to expect us to demonstrate progress over the next few quarters. It won't take years.
Large accounts always grab headlines, but you also referenced a strategy of pursuing a number of smaller accounts.
Riccardo: Absolutely. Up until now, our strategy has been specifically focused on targeting the larger QSRs and the larger accounts, purely because the cost of acquisition of the smaller accounts is high relative to the sales involved. But we also have partners reselling our products to smaller chains and mom and pops, and we're getting traction in that department as well.
Something important here - I can't disclose the specifics just yet, what I can tell you is that we have a very significant opportunity that would be the equivalent of all those stores that we've spoken about, again, with some major food service operators to execute on a what we call the street business, which are all the non-major chain accounts, meaning ones that would be serviced by a third party rather than us directly. This would give us an enormous amount of penetration into the marketplace for general food service. It's a way for us to win many, many smaller account at one shot. I am not promising that this will happen, only that it's something we are working on and making progress on, and that it could be very, very significant.
Can you walk me through the economics to Barfresh of winning a large account?
Riccardo: Sure. Consider a list price range of $1.10 to $1.20 per unit to wholesale. For the major accounts, it can be considerably less than that and for other accounts, considerably higher, there are many variables. But let's use $1 a unit to keep the math simple.
I mentioned before that our customers are looking at 100 units sold per week at the low end. Some are anticipating 500. McDonald's is selling approximately 1,000 units weekly, per store. This is an average for the week over the year; we do have seasonality. So if I use 100 units per week per store, every 1,000 stores we add can bring us 100,000 units in weekly sales, or 5.2 million units annually, at $1 a unit. The numbers get really big, really fast, even with just one major customer win. We spoke earlier that we have, collectively, 10,000 stores that we are in formal talks with and another 10,000 that we are in an earlier stage with.
One large customer changes the whole dynamics of our business.
What are you anticipating in terms of margins for the company?
Riccardo: Without saying specific numbers before our competitors have to see them, our margins are quite solid, and we expect them to grow as we get greater volumes, streamlined manufacturing, and greater cost savings from raw material procurement and freight and logistics.
We run a very lean, low overhead cost model. Right now, our cash burn rate is around $150,000 a month. And by operating with the contract manufacturers, we're able to scale up very quickly to do the higher volumes and still maintain a low overhead. We only need to see very minor success to break even.
But does growth also cause the need for significant overhead expense? You win one customer that adds a lot of revenue, but all of a sudden you need a lot of infrastructure, perhaps.
Riccardo: Not exactly. And that's the reason why we're so excited about the business going forward. You know, at the end of the day, whether it's one chain account that has 5,000 stores or 3,000 stores, we don't need 20 people to manage that account. It's still only one account. And the capex, or the additional infrastructure required - we're only servicing the food service distributors' warehouses. They may have 16 warehouses that we're delivering to, so we're either delivering in pallet, half truckload, or truckload to those warehouses. The increases are minimal, and they are simultaneous with revenue growth that, because of the nature of customer trials, we have a lot of visibility to.
The year is coming to a close. You probably have 2014 in mind. What do you view as the key goals for the company over the upcoming year?
Riccardo: Being conservative, we would expect to have a rollout of one to two major accounts throughout 2014. In addition to that, we'd also expect to have testing in 2014 for another very major key account. That's based on what we have in the pipe without anything being added over the course of the year.
What do you view as the biggest risk for investors?
Riccardo: The one thing that we can't control is the amount of time that the franchise groups take to work through their internal processes. From our perspective, it's more a matter of "when" rather than "if." I would say that the timing of completion of the sales cycle would probably be our biggest challenge.
What about the risk of handling growth? If, or when, you do end up landing a large account, it will be a dramatic change to the company. How should investors think about that risk?
Riccardo: That's a good question, and it's something that we've recognized upfront. We've done two things in preparation for that. We've begun discussions in aligning partnerships with some very large multinationals and national companies that are equipped to be able to assist us in handling the growth very rapidly.
And two, importantly, we've brought on a very experienced management team that knows how to scale. Part of our management team - we've got former senior Pepsico executives, a senior product development executive from Mrs. Fields, and a CFO with experience in public growth companies. They get us into some very senior executives within the fast-food or within the restaurant groups, which has given us a very good reception. And once we have the introduction, the product has really done the rest of the talking.
Time's up. Any closing thoughts?
Riccardo: The single biggest pushback we get from investors is that we have minimal revenues to date. Everyone's looking for revenues right now. They will come. For us, it's really about getting the major accounts and the customers in the pipeline. I've walked you through some sample numbers; the opportunity at hand is enormous. Again, my belief is that it's not a matter of "if," it's a matter of "when." And at the rate at which we're getting new customers in the pipeline, we're extremely excited about the future.
Thank you very much.
Riccardo: Thanks.
Disclosure: The author is long BRFH. The author wrote this article themselves, and it expresses their own opinions. The author is not receiving compensation for it. The author has no business relationship with any company whose stock is mentioned in this article.
Additional disclosure: I will not trade shares of BRFH for the next 72 hours. My compliance department will provide to Seeking Alpha written confirmation of my adherence to this restriction. This article and the interview herein may contain historical information and forward-looking statements within the meaning of applicable securities laws with respect to the business, financial conditions, and operational results of the interviewed company (the "Company"). Such statements reflect the current beliefs, views, assumptions, and expectations of the Company with respect to future events and are subject to uncertainties and risks. Many factors could cause the actual results, performance, or achievements of the Company to be materially different from those expressed or implied by such forward-looking statements. Some of these factors may include changes in the markets in which the Company operates and in the general business environment and economic conditions, the loss or gain of customers, unpredictable sales cycles, competitive pressures, market acceptance of new products, inability to meet efficiency and cost reduction objectives, changes in business strategy, and various other factors, both referenced and not referenced in this article. In addition, various risks and uncertainties, including but not limited to those described in reports filed by the Company with the Securities and Exchange Commission or other regulatory organizations, as applicable, may affect the Company's operational results. No obligation is assumed to update any forward-looking statements.