Today we are going to stick our neck out and make a prediction on the gold price (NYSEARCA:GLD) in the coming year of 2014.
Of course, lots of people are doing the same and therefore it will matter very little what we have to say. As always. But that is just fine with us.
As the new year gets under way most people who are providing forecasts now will be proven wrong. Their predictions will fall by the way side, one after the other, and like every year hardly anyone will remember or care.
And like every year, there will be some who get their forecast at least partially right. And in these cases the forecasters will blow their own horn and make sure others take note.
So, today we are going to stick our neck out as well and join the chorus of other neck-out-stickers.
But we have an advantage over the other predictors of the gold price, and here is why you should read on. We have a crystal ball. And we have our old and proven sentiment-o-meter. And the two of them talk. And when we stick our neck out, we are really only repeating what these two are telling us.
Our crystal ball and our sentiment-o-meter went to the Christmas party of the eliot-wave-ionists recently. When they came back they shared what they had found out that evening. And since all of their reports seemed to make sense, we are going to repeat it here for the enlightenment our readers.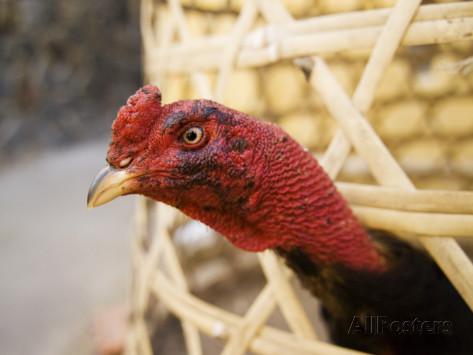 So, without further ado, our neck is stuck out now and here is what we believe the gold price will be up to in 2014.
In the very short term we are looking at a further test of the downside. Mid-2013 lows of around $1,180/oz are too close for them not to be tested and we are expecting this test in the very near term.
We tend to believe that $1,180/oz will hold and we will see a bounce from there. But even if it does not hold and the gold price drops to a lower low of say just under $1,100/oz, we still expect this low to be reached before the end of January with an impulsive bounce from the new low.
So, our short term scenario has a bounce from a low: either from the $1,180/oz level, or from a new low of around $1,080/oz.
The bounce from the low, wherever that may be, should trigger a fairly substantial rally. This rally should take us well beyond $1,400/oz over a two or three months time span. We intend to trade this rally with conviction, but only after it has been confirmed and the bounce has passed through $1,290/oz on its way up.
There will be an important question to be answered sometime in the second quarter: is this rally just a typical upside correction in a bear market, followed by another drop to new lows? Or does this rally signify a trend change to a new gold bull market.
If we find that this rally is just a corrective rally in a bear market, then we should see another drop to new lows toward the end of 2014. We are talking $1,000/oz or less here. And boy, that will be ugly for the gold miners (NYSEARCA:GDX).
If we find that we are indeed looking at a trend change then we expect the gold price to tackle the $1,800/oz glass ceiling by late 2014 or early 2015.
So there you have it. Too many "ifs" in there to really nail us down no matter what happens? Well, that's what you get when you try to talk shop with your crystal ball and your sentiment-o-meter. In any case, we will make sure to blow our horn in the coming year.
We would like to wish all our readers a great holiday period, and much success, health and prosperity in 2014. Take care, everyone, and see youse all in the new year.
Disclosure: I have no positions in any stocks mentioned, and no plans to initiate any positions within the next 72 hours. I wrote this article myself, and it expresses my own opinions. I am not receiving compensation for it (other than from Seeking Alpha). I have no business relationship with any company whose stock is mentioned in this article.
Additional disclosure: I own physical gold, a selection of gold mining stocks, and dry powder.