Below is a table in order of the sum of the 3, 6, and 12 month returns for individual country ETFs. Each column represents returns for various timeframes and the percent each ETF is above (or below) the 200 day moving averages as of January's close. This list is tracked monthly on the right hand side of my blog Scott's Investments. I have started tracking two new country ETFs, GXG (Colombia) and BRF (Brazil Small Cap).

Note that all country ETFs are above their 200 day moving average except EWO (Austria), FXI (China 25 Index), EWQ (France), EWG (Germany), EWI (Italy), and EWP (Spain).

The top 5 based on the sum of the 3-6-12 month returns are below. The current list is RSX (Russia), GXG (Colombia), TUR (Turkey), EWW (Mexico), and THD (Thailand). Last month's top 5 was RSX (Russia), TUR (Turkey), EIS (Israel), EWZ (Brazil), andECH (Chile).

One potential strategy investors could use would be to purchase the top ETFs based on the sum of their returns over 3, 6, and 12 months. Or, one could purchase ETFs based solely on 6 month returns (a strategy featured on ETF Screen). An additional twist would be to only purchase the top performing ETFs if they are also above the 200 day moving average or to use more in-depth and active trading strategies like the one I detailed here.

The data source for the information below is Finviz, which has some of the best free financial data on the web (as well as a new elite service).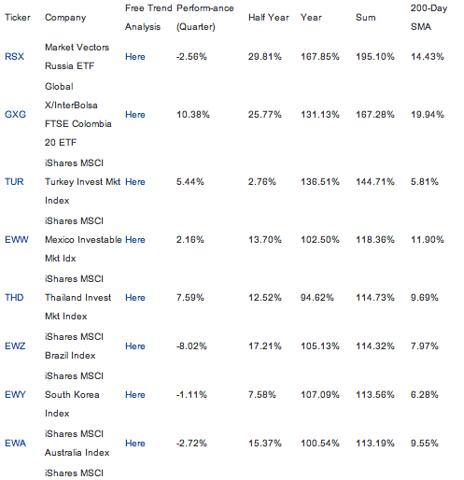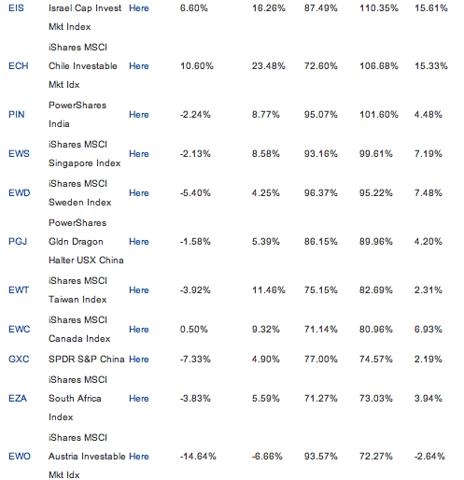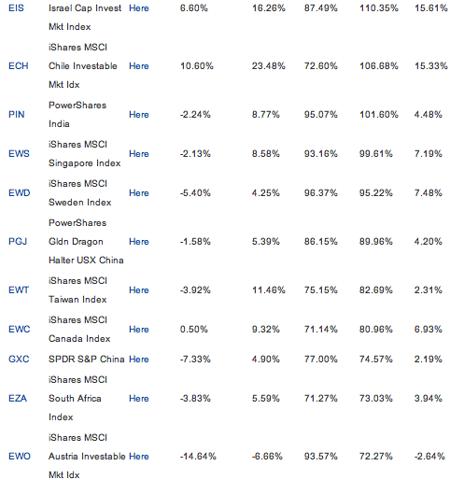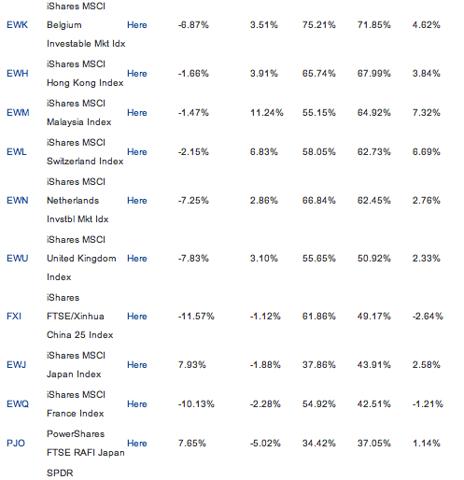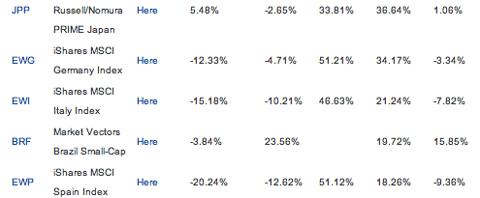 Disclosure: No positions