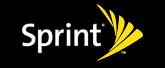 One of the issues financial content providers face is the need to constantly churn out new content. That need for new content can sometimes lead to those providing information to badly miss in terms of providing accurate information and that's what recently happened with a video discussion on Sprint Nextel Corp. (NYSE:S). TheStreet.com contributor Marek Fuchs provided a sloppy analysis of why one would want to avoid shares in S.
In the video, Marek tells viewers to avoid S, which was up about 1% at midday on Monday, March 1, 2010. Marek indicates that S is up because traders expect that Palm (PALM) will continue to struggle and that this will benefit S. Marek indicates that PALM's demise will not benefit S because S is the #3 player in the smartphone field (his words, not mine).

For the uninitiated, PALM is a designer of mobile devices while S operates the networks those devices use. S is not the #3 player in the smartphone market, S is the third largest wireless network in the U.S., based on subscribers, which is a big difference. S and PALM are not competitors and the success or failure of PALM will have no material impact on S.

While there is a well developed bull and bear case for S, the main point is to make sure the facts are correct. TheStreet.com missed badly here as the viewers of the video may be swayed to avoid investing in a company that successful investors such as Philip Falcone of Harbinger Capital and John Paulson of Paulson & Co. have been buying of late.
DISCLOSURE: AUTHOR MANAGES A HEDGE FUND AND MANAGED ACCOUNTS LONG S.