By Sumit Roy
There were several stellar performers in an overall bad year for commodities.
Though this year was a horrible one for overall commodity performance, a few names put in surprising gains during the period. Each of the top five rose by 10 percent or more, but only one commodity topped the return for the S&P 500, the benchmark for U.S. stocks.
5. Cotton +10.1%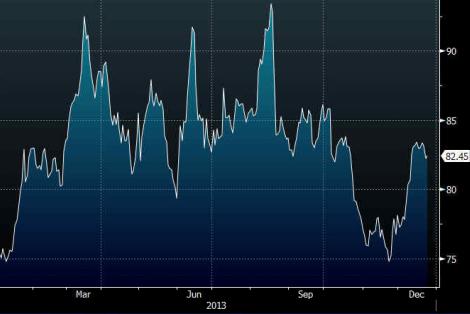 Though it rallied this year, the cotton market is expected to be relatively balanced, according to the U.S. Department of Agriculture. Prices have been range-bound since peaking in 2011.
4. Palm Oil +12.2%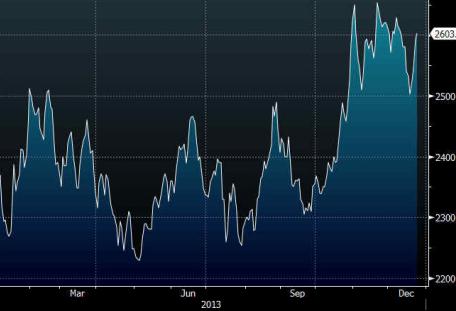 Inventories of palm oil in Indonesia, the world's largest producer, fell sharply in 2013 amid a combination of falling production and growing consumption. The country's output is expected this year to have declined for the first time since 1998.
3. Orange Juice +15.9%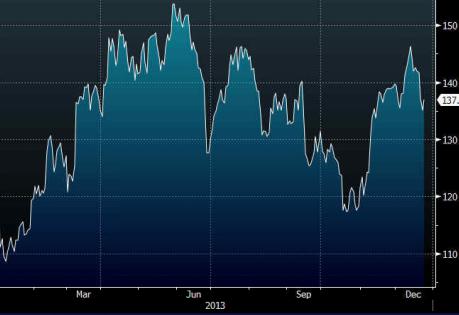 Hit by citrus greening disease, Florida's orange output will take a hit this year, according to the U.S. Department of Agriculture. As the world's second-largest producer after Brazil, Florida is an important player in the orange juice market.
2. Cocoa +26.7%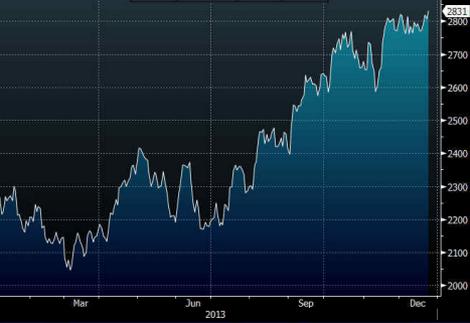 Falling supplies and climbing demand pushed cocoa to the No. 2 position for the year. Adverse weather conditions in the world's largest producers - the Ivory Coast and Ghana - crimped output, while record sales in Asia boosted consumption. Asian demand has doubled over the past decade, but remains far below levels seen in the West, leaving ample room for growth, according to the International Cocoa Organization. The ICO projects that cocoa demand will outpace supply over the next six years.
1. Natural Gas +32.1 percent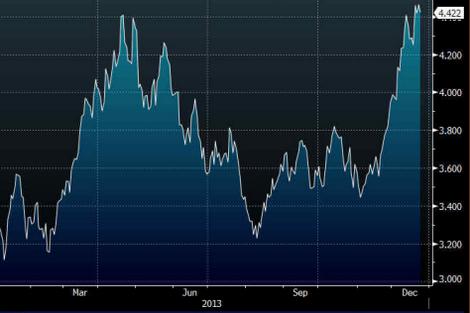 Surging into the top position for 2013, natural gas is the only commodity to beat the return for the S&P 500, which rallied by more than 28% this year. Frigid temperatures during the month of December almost single-handedly propelled natural gas. Prices for the heating fuel were flat for the year as recently as November, before the arrival of cold weather sent inventories plunging well below normal levels.