For weeks, I told you about the increasing tensions between China and Japan and the potential impact on the rare earth sector ETF (NYSEARCA:REMX). It was announced yesterday that Japan's Prime Minister Abe went to visit the Yasukuni War Shrine which was criticized by the Chinese and the Americans. The debate is over territories in the South China Sea which is rich with natural resources.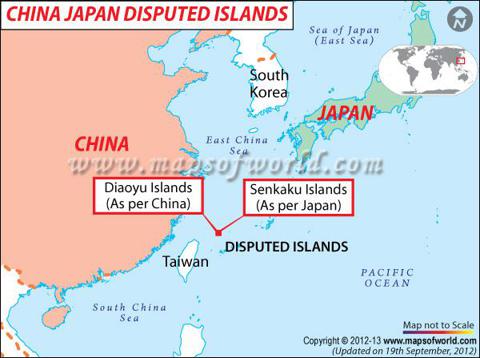 We are seeing both China and Japan moving toward nationalism as Japan deals with rising inflation and major debt challenges. The U.S. is very disappointed with Abe's move as they do not want to rattle China which holds a large amount of U.S. dollars (NYSEARCA:UUP) and bonds (NYSEARCA:TLT) and controls the supplies of 18 critical industrial metals.
The underlying concern is that the rise of China has affected the Japanese as their domestic industries have suffered due to higher labor and electricity costs. China is a major importer of Japanese cars. Both countries are boosting spending on their military.
The U.S. may be tapering to allow the Japanese to devalue the Yen to boost their economy and avoid conflict with China. The Chinese want a stronger Yen (NYSEARCA:FXY) so that China's exports are cheaper. Japanese central banks are increasing quantitative easing while Bernanke announced a $10 billion taper.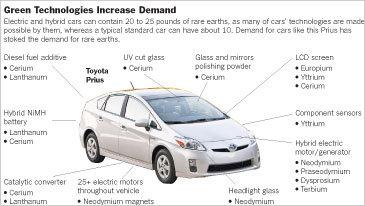 We may be on the verge of a repeat of a rare earth crisis which started in the summer of 2010. That is when China cut off rare earth exports when Japan detained a Chinese fishing boat in disputed territory. This sparked a mania in the rare earth mining sector in the West as end users realized the need for a secure supply for these critical elements needed for high tech industries such as telecommunications (NYSEARCA:IYZ), defense (NYSEARCA:PPA) and the automobile sector. They realized without rare earths computers, smartphones, cruise missiles, stealth aircrafts and automobiles could not be built. There are pounds of rare earths in your automobile in places where you would least expect it.
Every year around the holiday time a new craze emerges to capture our imaginations. Remember Beanie Babies, My Little Pony and Cabbage Patch Kids? Will the rare earth ETF be the must have for this holiday season to prepare for a shortfall in 2014 as the global economy expands?
Do not be surprised to see the beaten down rare earth miners propel once again to the front pages of the mainstream media. End users will no longer rely on China and the highest quality assets are already gaining attention from the Europeans, Americans, Canadians, Japanese and Koreans.
Share prices in some of the smaller junior names could double and triple similar to 2010. Many of the questionable rare earth companies which are far from production have already been weeded out by the recent market declines. Molycorp and Lynas (OTCPK:LYSCF) are the only rare earth producers outside of China. In the junior heavy rare earth space stick to the companies with infrastructure in mining friendly jurisdictions. Mining rare earths is extremely difficult and requires environmental and regulatory support.
It should be noted that the Rare Earth ETF has no Western rare earth producer in the top 10 of its holdings. The name of the ETF should be changed to the industrial metals ETF.
A rare earth producer which I believe should rebound off of these lows is Molycorp (MCP). Molycorp is the only rare earth producer on the NYSE and in the Western Hemisphere. It should be considered as Molibdenos Y Metales (MOLYMET) invested $90 million at $6 per share. These guys are not dopes. Investors can purchase Molycorp below that price now and below book value.
Molycorp just announced recently that the final unit of its multi-stage Cracking Plant at Mountain Pass is operational. This could help boost production and decrease unit costs. Once the system is optimized at Mountain Pass I wouldn't be surprised if Molymet makes a bid for Molycorp especially if the price is near their previous purchase at $6. Molycorp is way undervalued as its revenue per share is $3.68.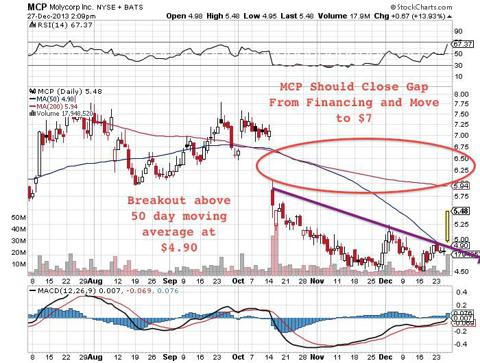 Molycorp recently declined due to the dilutive financing announced in October, but may be on the verge of closing that gap and finally turning higher. Major volume has come in today on no news which is very bullish. This may mean the smart money is anticipating a rebound in this deeply discounted situation.
Disclosure: I am long MCP. I wrote this article myself, and it expresses my own opinions. I am not receiving compensation for it (other than from Seeking Alpha). I have no business relationship with any company whose stock is mentioned in this article.