By Sumit Roy
Natural gas inventories fell by 177 bcf. Natural gas was last trading down by less than 1 percent to $4.39/mmbtu after the Energy Information Administration reported that operators withdrew 177 billion cubic feet from storage last week, slightly more than the 170 to 175 billion cubic feet that most analysts were expecting.
The withdrawal was well above last year's draw of 72 bcf, and the five-year average draw of 130 bcf.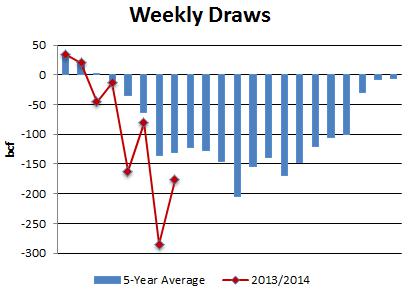 In turn, inventories now stand at 3,071 bcf, which is 581 bcf below the year-ago level and 327 bcf below the five-year average (calculated using a slightly different methodology than the EIA).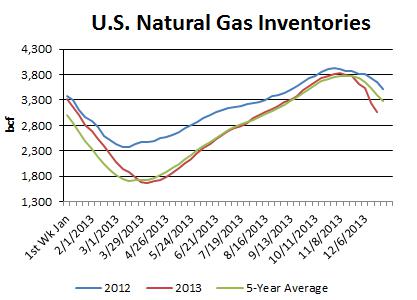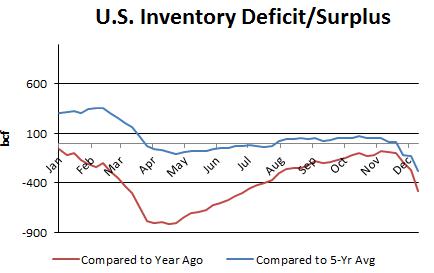 The weather last week was colder than seasonal norms.
According to the Edison Electric Institute, utilities generated 79,034 GWh in the week ending Dec. 21, which was 3.9 percent above the same week a year ago.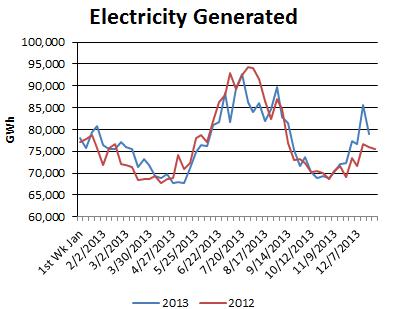 Looking forward, the NOAA's 6- to 10-day outlook calls for colder-than-normal temperatures over the key Midwest and Northeast regions.
NOAA 6- TO 10-DAY OUTLOOK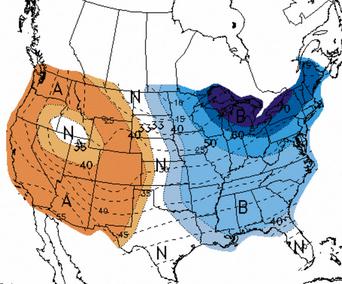 Meanwhile, the number of rigs drilling for natural gas in the U.S. rose by five to 374 last week.
Natural Gas Rig Count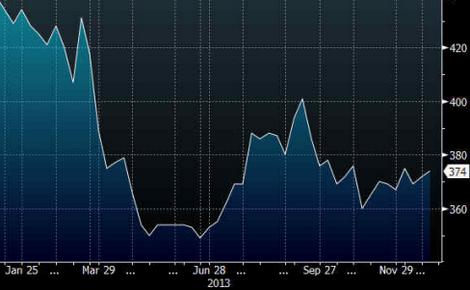 NATURAL GAS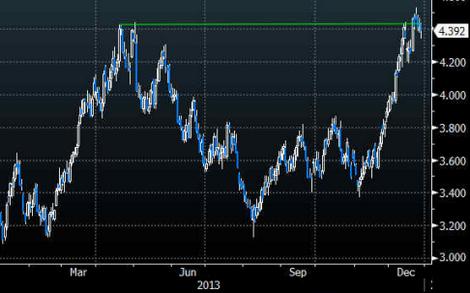 Bottom line: The latest inventory data from the EIA were bullish, as the inventory deficit against the five-year average widened from 280 to 327 bcf.
Prices have had trouble breaking through the mid-$4/mmbtu range in recent weeks, and a period of consolidation may be due. The rapid expansion of the inventory deficit may pause with next week's report, a reflection of this week's relatively mild weather.
However, if forecasts for cold January temperatures come to fruition, the deficit will resume its widening, keeping upward pressure on natural gas. Moreover, even if January only sees "normal" weather, downside in prices will be limited by the current 300 bcf+ deficit.